Your home is your safe haven. It's where you make memories, where you unwind and lay your head at the end of a long day. So it's important that it feels uniquely yours. Owning one of a kind art that reflects your personality and style is a great way to make your house feel like a home. 
Your art can turn your home into a sanctuary. Having a well-designed space filled with pieces that you love can even increase happiness and relieve stress. It's amazing what art can do! Even adding a simple piece to a room can absolutely transform the ambiance of your home.
Here are our tips for choosing art to turn your home into your very own personal sanctuary.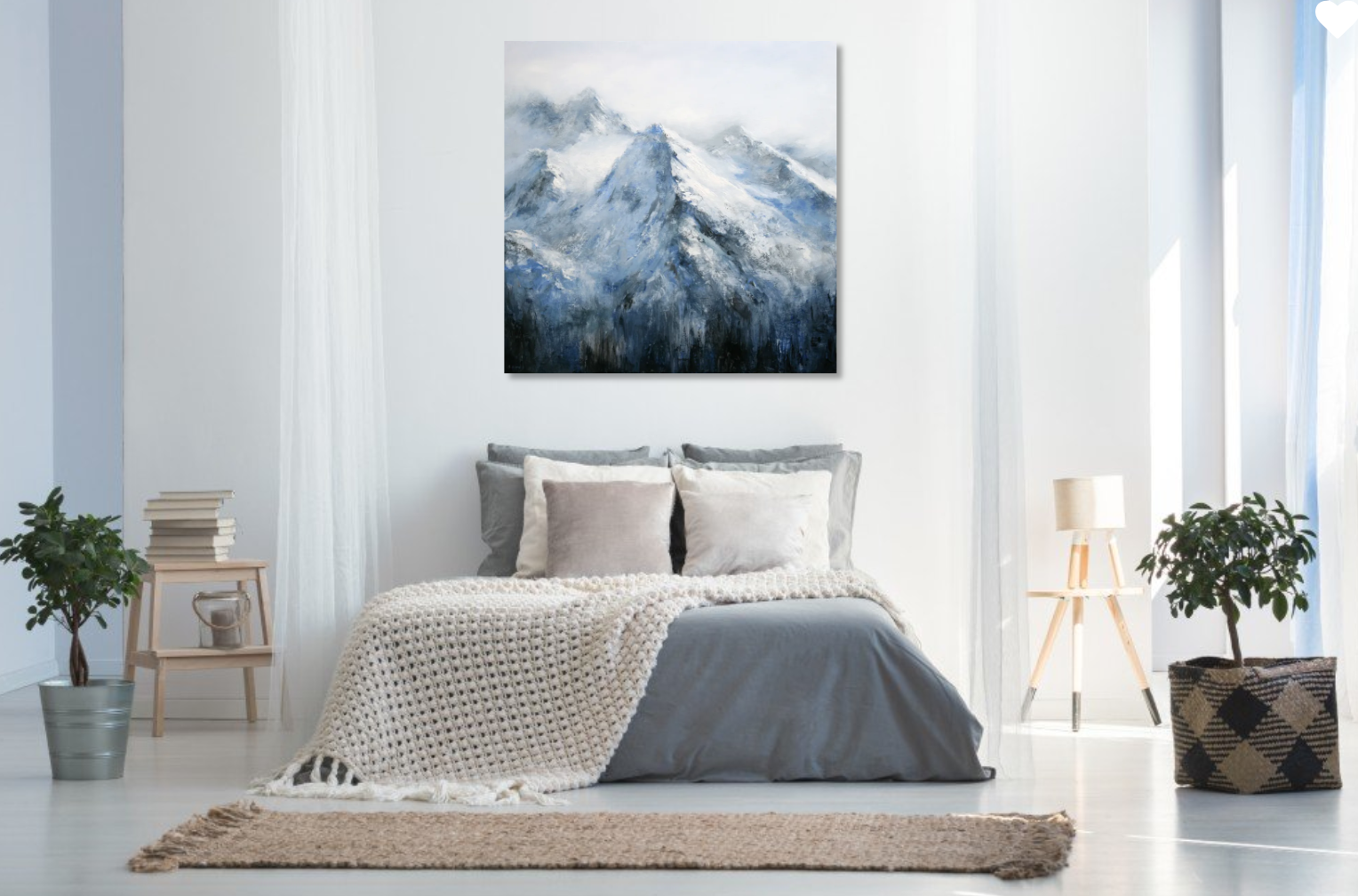 Alpine Landscape IV by Behshad Arjomandi
1. Bring the outdoors in
Choosing artwork with themes of nature is a great way to bring a taste of the outdoors into your home. A peaceful landscape can bring the beauty of nature right to your living room. Views of the ocean can turn a bedroom into a calming oasis. With florals and greenery, you can skip the watering. Nature-inspired art comes in so many forms, so there really is something for everyone.

2. Be aware of sizing
When you are choosing original artwork for your home, pay special attention to sizing. The perfect piece for the large space above your sofa may not fare as well in the nook in your bedroom. The right dimensions will help to create harmony in a room. Art that is too large for a space can create feelings of overwhelm or chaos. Art that is too small for an area can leave you feeling like something is missing, so don't be afraid to invest in large works when the space calls for it.


3. Evoke happy memories
Choosing artwork that evokes memories is a great way to bring positive feelings to a room. You can select art that stirs happy memories or reminds you of something special. Maybe it's a location that you hold dear to your heart, a vacation you took, or a specific time in your life.

4. Choose are that brings you joy
The relationship between art and emotions is strong, so really considering how a piece of work makes you feel is important. Choose a painting that brings you joy or a drawing that makes you feel calm and serene. It's up to you! Just remember that the art that you keep in your home can have a positive impact on how you feel.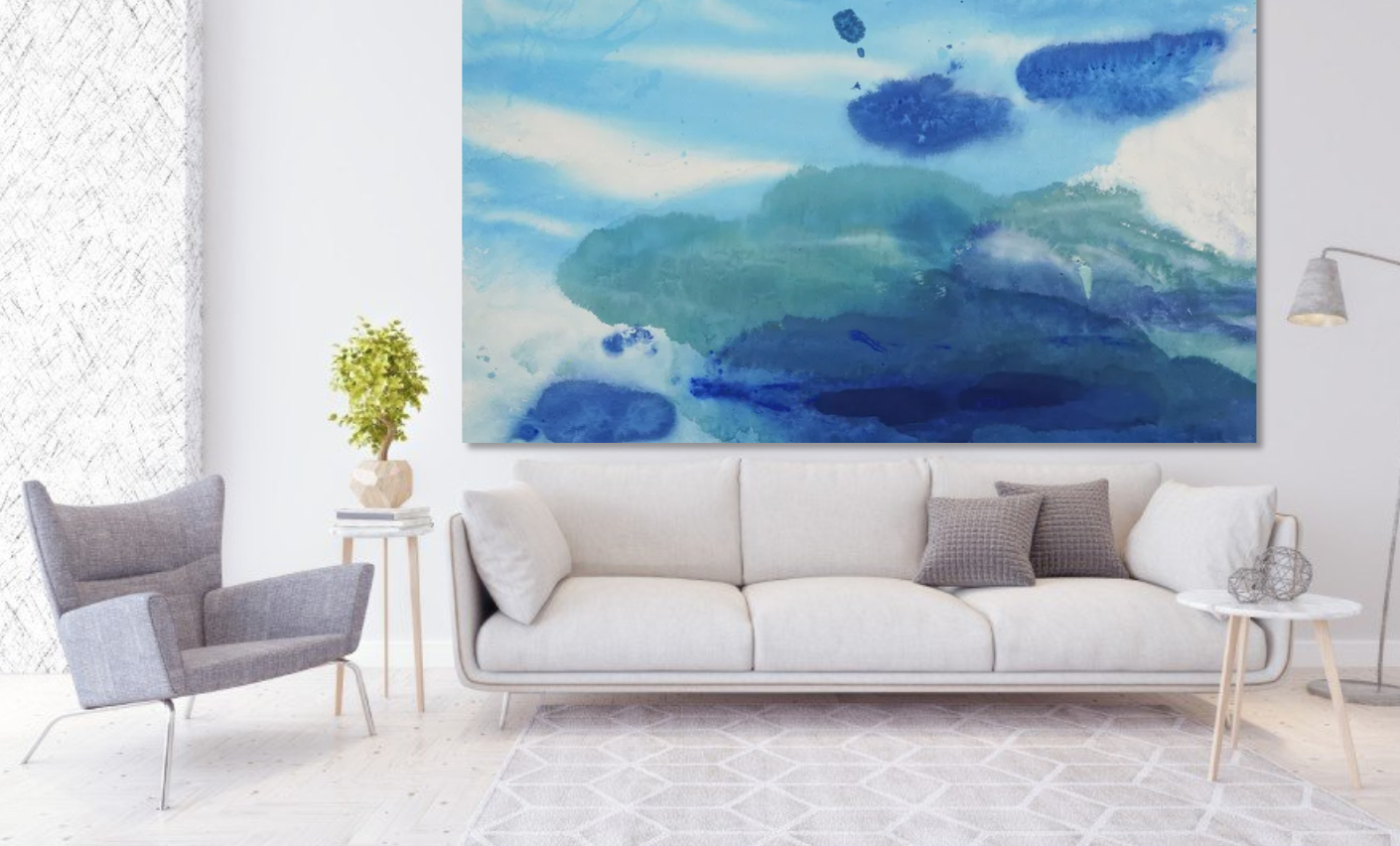 Castles in the Sky by Lauren Adams
5. Consider the space
You may want to go in a more serene direction for the bedroom, with neutral or cool colours. A soothing piece of art in the bedroom can transform your room from a sleeping quarters to a relaxing sanctuary. For the living room, however, you may want to include pops of vibrant colour for an energetic, uplifting feel.
At the end of the day, the best way to choose art for your home is to follow your gut. Your tastes are uniquely yours! Take advantage of the blank space on your walls to create a focal point and add a personal touch to your home. By selecting a one-of-a-kind piece to make your home feel like a peaceful retreat, you're investing in art that not only will bring warmth to your home, but can also be passed down generations.
Looking for the perfect piece for your home? Shop one-of-a-kind art on Zatista or commission a custom piece.