Why Buy Art From Zatista?
Peace of Mind

Free returns within 14 days and our best price guarantee. Smooth delivery to your door, trackable and insured. Join the growing number of happy Zatista collectors around the world!
Quality Artwork

Zatista's collection contains the best emerging and established artists, hand-picked by our curators, just for you. Official certificate of authenticity, signed by the artist, with every purchase.
Own a True Original

Express yourself with a unique piece created by the hands of one of talented artists. Transform your home with the impact of one-of-a-kind original art.
Personal Service

Your personal art concierge is here to help. Zatista's friendly and transparent experience is a refreshing way to buy art. We're only an e-mail or phone call away.
A Word From Our Happy Collectors
NEW FROM WALLSPIN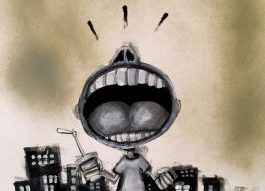 Keep Calm & Carry On
Have you ever had one of those maddening days where nothing at all goes your way? Everything is slightly off or wrong somehow? Hurdles arise frequently? Challenges around every corner? Yesterday was one of those days for me, unfortunately. I guess is hasn't happened in a while, so I'm grateful for that. But when it happens, it throws me for a loop. The solution? Deep breaths and stay strong, don't let yourself get ...
The post Keep Calm & Carry On appeared first on Zatista.com, the premier source for original art online.
Read more >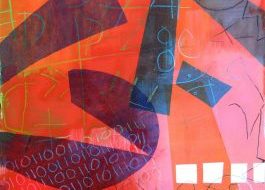 Hot & Cold
Are you a warm weather or a cold weather person? How about in terms of color - are you a warm color or a cool color person? I'm usually a cool color person, but the weather this time of year almost makes me want to convert to warm colors. Not that being a cool color person means I can only have cool colors in ...
The post Hot & Cold appeared first on Zatista.com, the premier source for original art online.
Read more >
How It Works
Discover Artwork You Love
Find the perfect piece by browsing our carefully curated collection.
Easily Place Your Order Online
Check out smoothly. Once we receive your order, we ship your artwork securely and are here to help every step of the way.
Open your new artwork and enjoy
Love at first sight. If not, simply return it within 14 days.