Abstract is a vast genre of art with history dating back to the late 19th century, where it first appeared in Europe before really taking off in the 20th century. Abstract art is conceptual, striking, and sometimes intangible. The Abstract movement is one characterized by a variety of subgenres and various styles. From Pollock to Kandinsky, the abstract genre is home to a wide array of artists, each with their own unique, and sometimes vastly different approaches.
Abstract art looks incredible in any home, but it's also deeply meaningful – inquisitive and often able to stir emotions.
Here are 4 types of abstract art you should know, as well as some emerging abstract artists that are breathing new life into the genre.
Geometric
Geometric Abstraction is based on the use of geometric forms. You can tell a piece of art is a geometric abstract by looking at the shapes. These shapes are often (but, not always!) placed into non-objective compositions. This abstract sub-genre became more common in the early 1900s, with its popularity driven by avant-garde artists. The geometric abstract movement has expanded and shifted even up until this present day, with a visible influence in contemporary art and other movements.
Geometric Abstraction: Artists to Watch
Jose Maria Palacin Calvo – Spain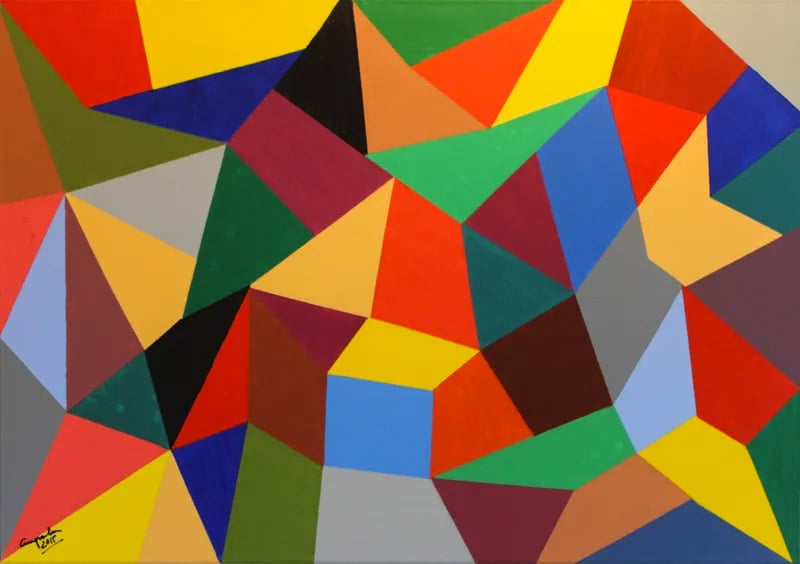 TRIANGULOS by Jose Maria Palacin Calvo
This emerging Spanish abstract artist is driven by the use of color, using a limited palette with rich finishes. His works express vitality, through predominantly primary colours, using bold shapes. 
Valentin Yordanov – USA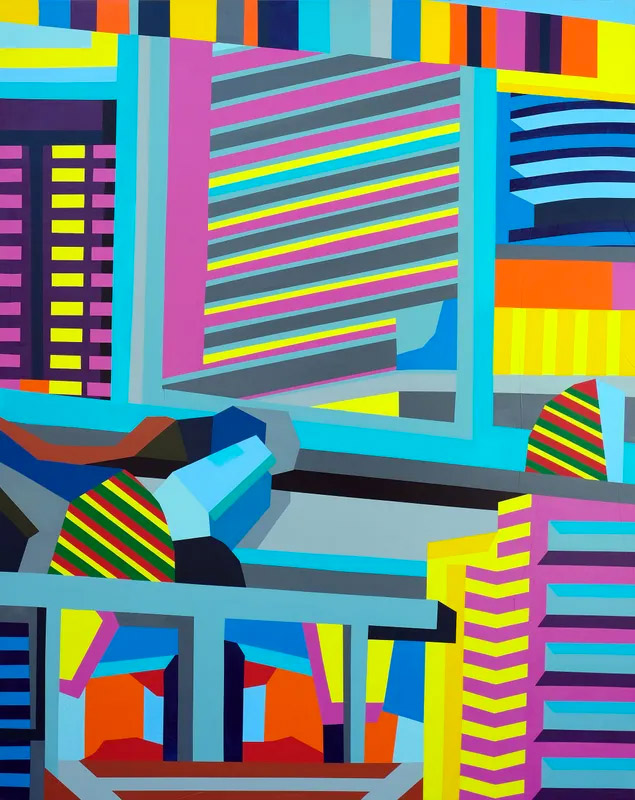 Beneath the Bridges by Valentin Yordanov 
Bulgarian-born, Las Vegas-based abstract artist Valentin Yordanov is known for his brightly colored works with varying shapes and depth. He is inspired by pop art, constructivism and contemporary art.
Catia Goffinet – Brazil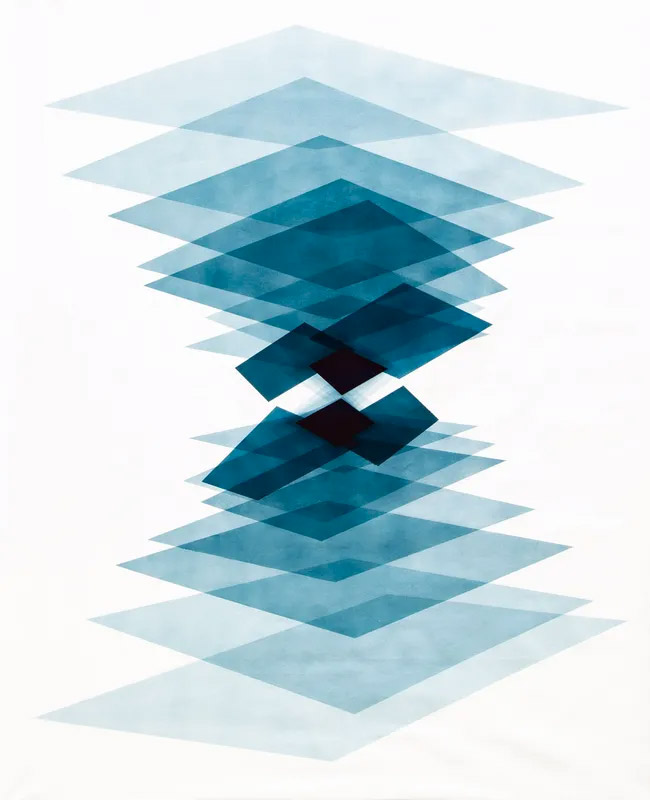 Parallel Universe 3 by Catia Goffinet 
Catia Goffinet is passionate about lines, colors and shapes. "Transforming geometric shapes into art is my biggest challenge. I seek a new vision for geometry that goes beyond colors and shapes. Sometimes I look for an organic sense for these lines. If everything in the universe is mathematical, there is mathematics in everything, including the curved lines of nature." says the artist of her works.
Expressionist
Abstract expressionism emerged in New York City in the early 1940s and remains a beloved art genre. Expressionist abstracts are known for their sense of impulse and spontaneity, characterized by gestural brush strokes. Action painting, an abstract expressionist technique, is known for being very emotive and often looks almost like a canvas was attacked by paint.
Abstract Expressionism: Artists to Watch
Nestor Toro – USA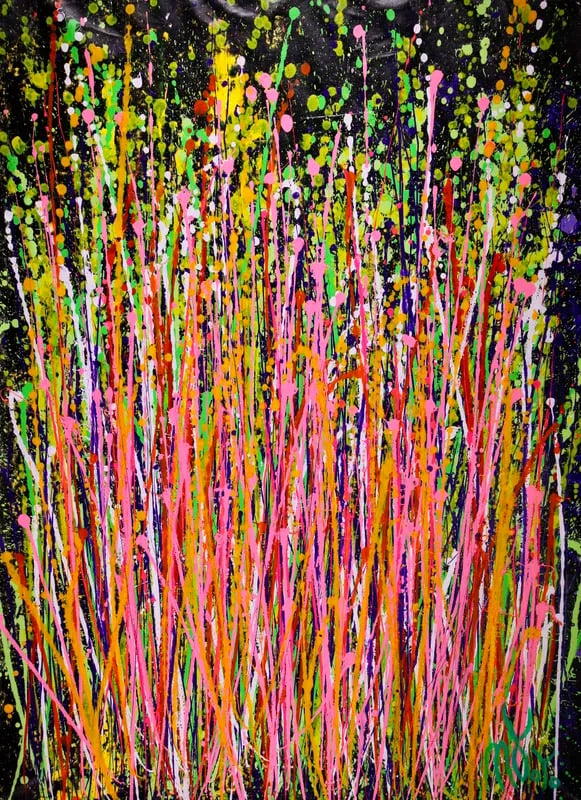 Consciousness Garden 1 by Nestor Toro 
Emerging American abstract artist Nestor Toro's abstracts can be found in private collections in over 20 countries. "I create artwork outside the range of most and I explore that grey area that usually goes unnoticed." says the artist of his approach to creating his beautiful, original abstract paintings.
Juan Jose Garay – Spain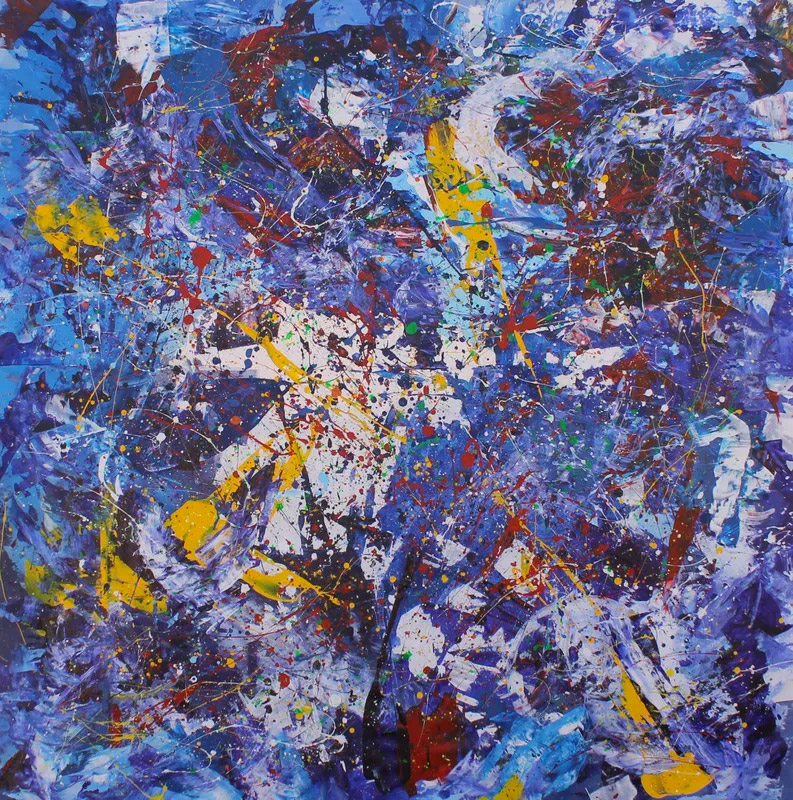 Consciousness Garden 1 by Nestor Toro 
Juan Jose Garay is interested in abstract culture, people and its history. His palette is mainly composed of pure colours, producing clean and emotive designs.
Radek Smach – Czech Republic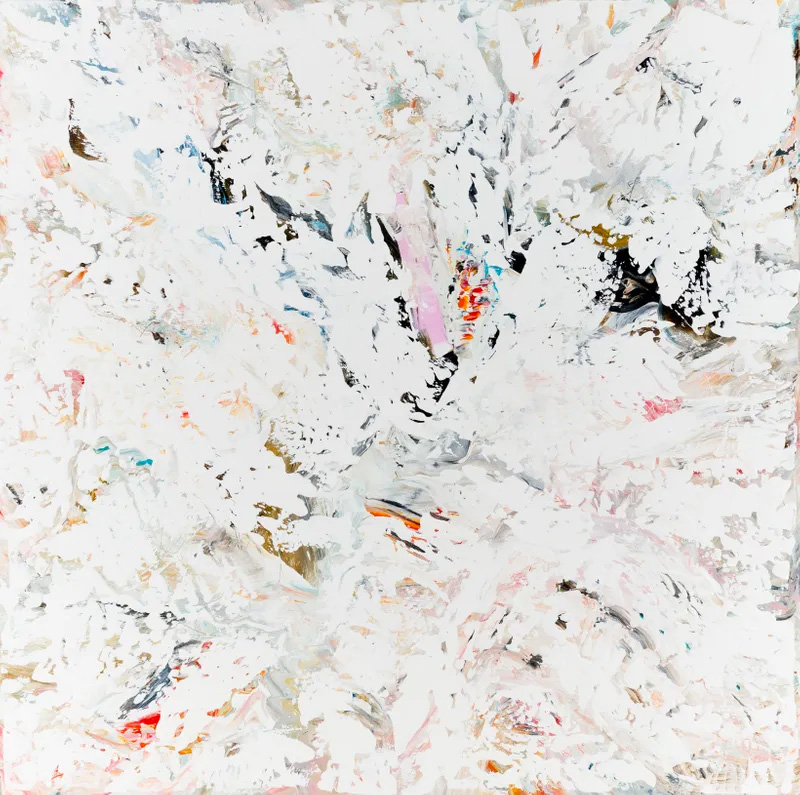 White abstract painting SJ411 by Radek Smach
"My paintings are mainly about clear state of the mind and present moment. I focus on the impermanent and conditionality of phenomena when the colors are mixed together and everything is constantly changing." says abstract artist Radek Smach of his work, which predominantly consists of paintings using acrylic on canvas.
Minimalist
Minimalism is a form of abstract art that focuses on elements like geometry, line and color. Minimalist abstract art has sometimes been called extreme, since it uses the greatest simplicity in its approach. The art style developed in the United States in the early 1960s.
Minimal Abstracts: Artists to Watch
Anders Hingel – France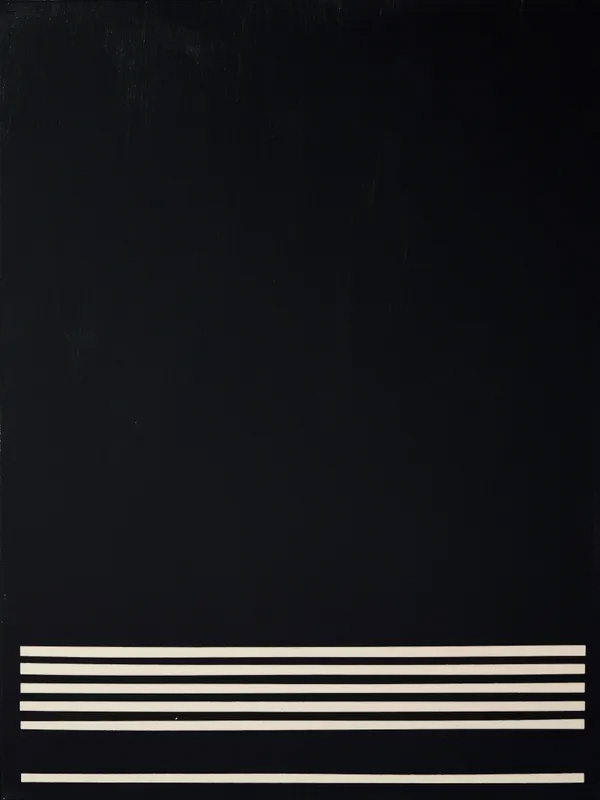 Black space II by Anders Hingel
Anders Hingel is an economist and social scientist turned artist, creating beautiful minimal abstract art. His work belongs to collectors in France, England, Spain, US, Canada, Mexico, Turkey and Qatar. "Behind the reality, as seen, lies a whole world of abstract, surrealist, occult visions which are there to explore, feel and maybe even show, see and understand. My artistic works cover the continuum of stages from the figurative to the abstract and minimalist."
Mark Mazurczyk – USA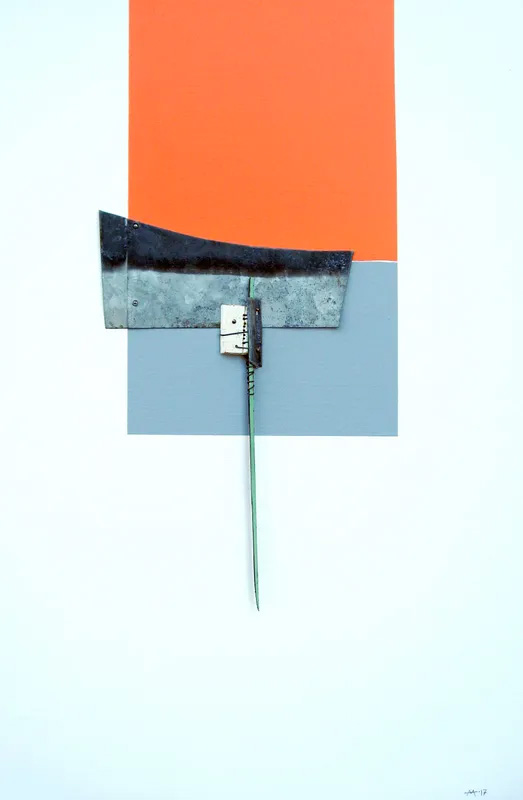 American contemporary artist Mark Marzurczyk is known for his unique take on modern, minimal abstract art. His mixed media approach to creating these one-of-a-kind works of art make for interesting and often multi-dimensional visuals.
Newel Hunter – USA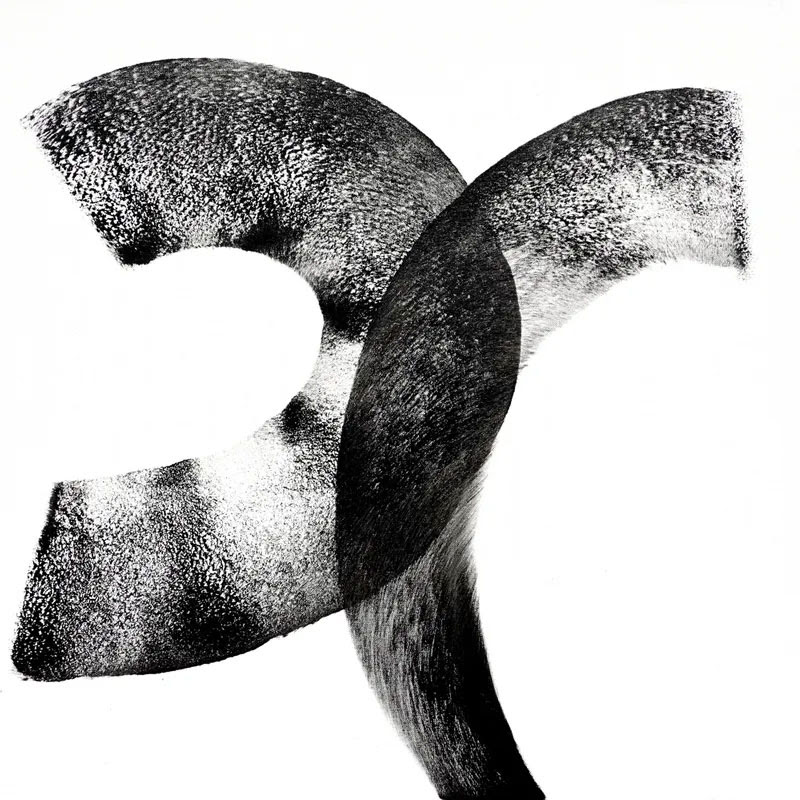 "My art is all about experimentation, exploration and rolling the dice — allowing chance to play an important role in shaping the final product" says American abstract artist Newel Hunter of his work. Typically characterized by large, broad strokes, and black and white paint, Hunter's work uses an action painting technique.
Organic
Organic abstraction is an art style that is characterized by the use of abstract elements and forms inspired by nature. You can recognize organic abstract art by the use of forms similar to  what you might find out in nature.
Steven Miller – USA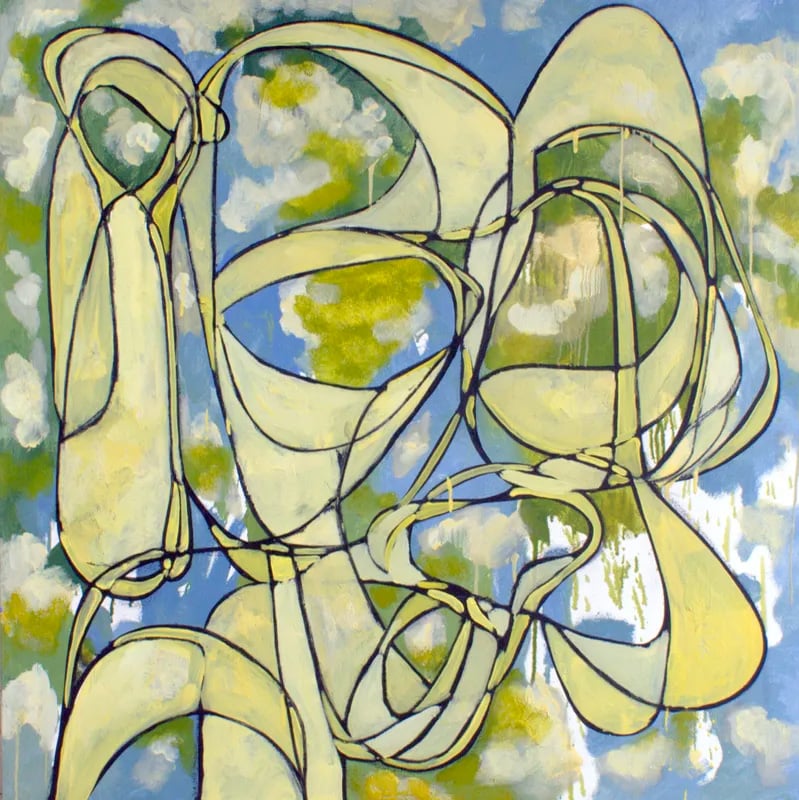 "My abstract paintings are all about creating excitement for the viewer through concentrated exploration. Each painting is inspired by nature, travels, or imagination and created to embody immediate impact and lasting power. It is about creating a visual that has never been seen before" says artist Steven Miller of his work. Miller creates art inspired by natural elements and sculptural influences.
Melissa McGill – USA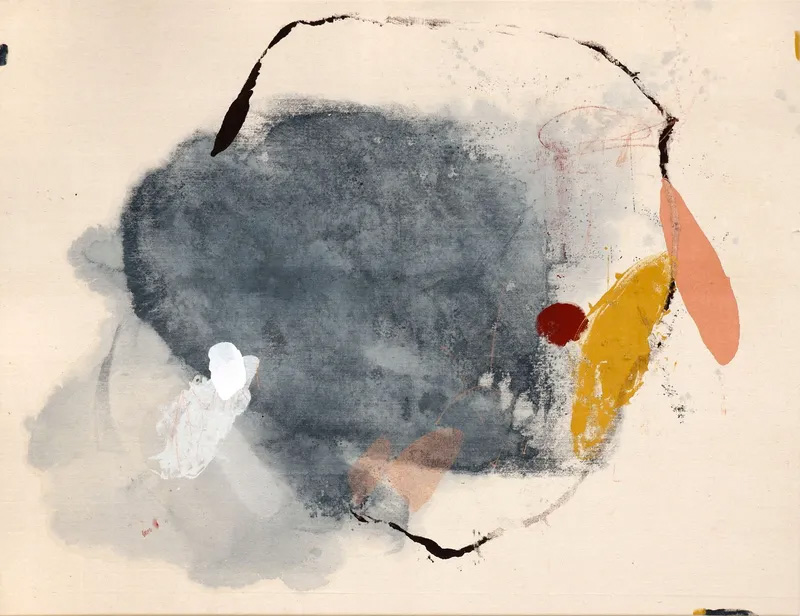 Melissa Mcgill's work is inspired by the sedimentary formations of The Great Basins and "the marks left behind by a millennia of water which is no longer there". Her painting process imitates nature, and the artist uses a pouring technique as well as scraping and mark making to create these original works of organic abstract art.
Ordo Amoris – Czech Republic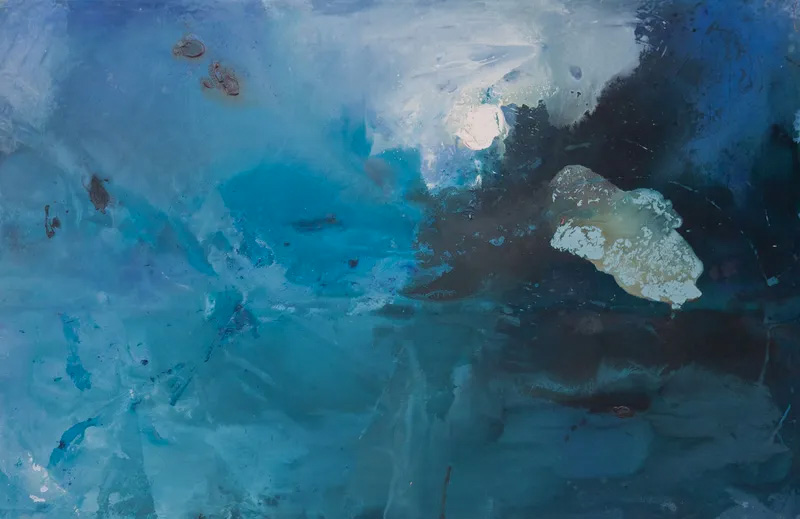 Prague-based artist Ordo Amoris creates abstract paintings that explore themes of freedom. "My current work concerns questions and subsequent conversation that arises between the universal energies of something that is considered and something that comes from a priori freedom. The crucial seems to be the space that occurs in form, somewhere between in an essential ratio of both movements manifested in my visual expression."
Looking for the perfect piece of abstract art for your home? 
Zatista is the premier art gallery for abstract works of art, with hundreds of works available in a variety of styles. We have minimal abstracts, organic abstracts, geometric abstracts and expressionist paintings. Browse our curated gallery of abstract art to find your one-of-a-kind work of abstract art today.