Abstract expressionism was born in the 1940s in New York City, and the art style remains adored today by both artists and art collectors. Characterized by expressive, gestural brush strokes, abstract expressionist art pieces are known for their impression of spontaneity and impulse. 
The Birth of a Movement
After the second world war, a radical art scene started to emerge in New York City – birthing the New York School, a community of artists, especially in Greenwich Village. 
At the center of the New York School were some well-known abstract expressionist painters that today whose work is considered iconic today. Jackson Pollock, Willem de Kooning, Franz Kline, and Mark Rothko, among others, were prominent American Abstract Expressionist painters. Most of these artists lived and worked in New York City.
"At a certain moment the canvas began to appear to one American painter after another as an arena in which to act. What was to go on the canvas was not a picture but an event."

— Harold Rosenberg
Abstract art that was also expressive, emotional became widely known as abstract expressionism in the early 1950s. This postwar art movement was technically inspired by the surrealist movement, and placed an emphasis on the unconscious creation of art. Freedom and personal emotional expressionism are at the core of this style of art. The conventional structure of composition is abandoned, replaced with a single unified image. The paintings are typically on very large canvases making these works all the more powerful and memorable.
Types of Abstract Expressionism
In abstract expressionism, there are two types of painting, known as action painting and color field painting.
Action Painting
Well-known action painters include Jackson Pollock, Willem de Kooning, and Franz Kline. This style of painting evokes movement – almost like the canvas is being attacked with paint. It is a very emotive style of art.
Pollock was known for this. He would place his canvas on the ground and dance around it, pouring paint from a can or trailing a brush or stick along the canvas. This created a busy, expressive feel. Franz Kline was also known for his spontaneous and intense style. 
Color Field Painting
Color field painting uses simple compositional structures with large areas of color. Mark Rothro, Barnett Newman, Clyfford Still are all notable color field painters.
In color field paintings, you tend to see large areas of more or less one single flat color. This abstract expressionist approach developed from the 1960s and is still adored today.
Abstract Expressionist Art on Zatista
Looking for modern abstract expressionist art to add to your collection? Look no further. Here are our abstract expressionist picks from Zatista's curated gallery.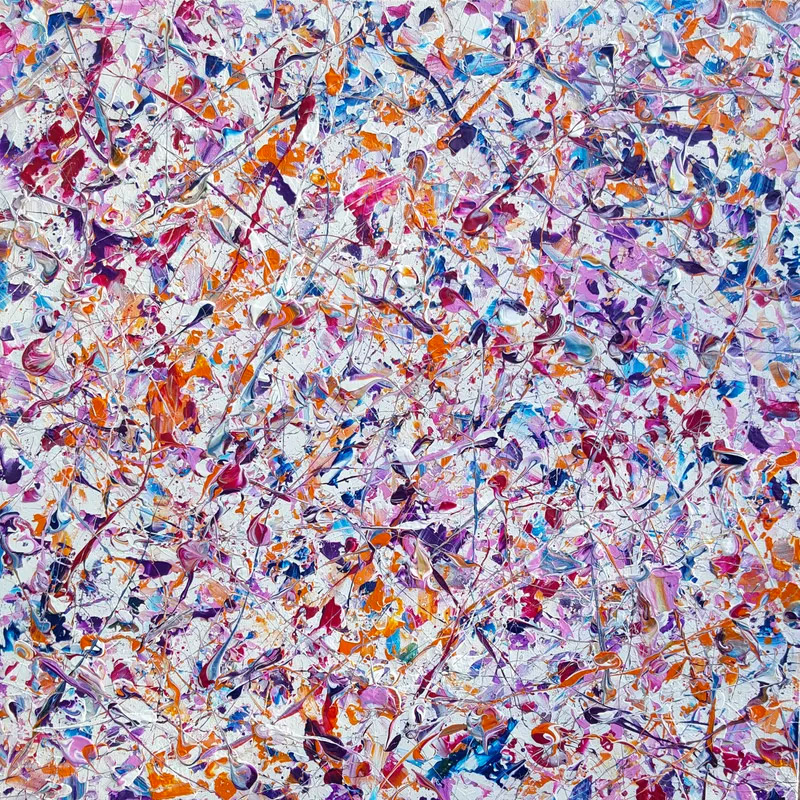 Abstract Synapses – I Want to Break Free by Lucy Moore
23.6 inch  x 23.6 inch 
"My abstract interpretation of electrical impulses." says Lucy Moore of the piece. "Looking close at my painting, I can see all the tiny lines connecting the paint to each other, like a neuron cell transmitting nerve impulses." Her inspirations include the works of Jackson Pollock.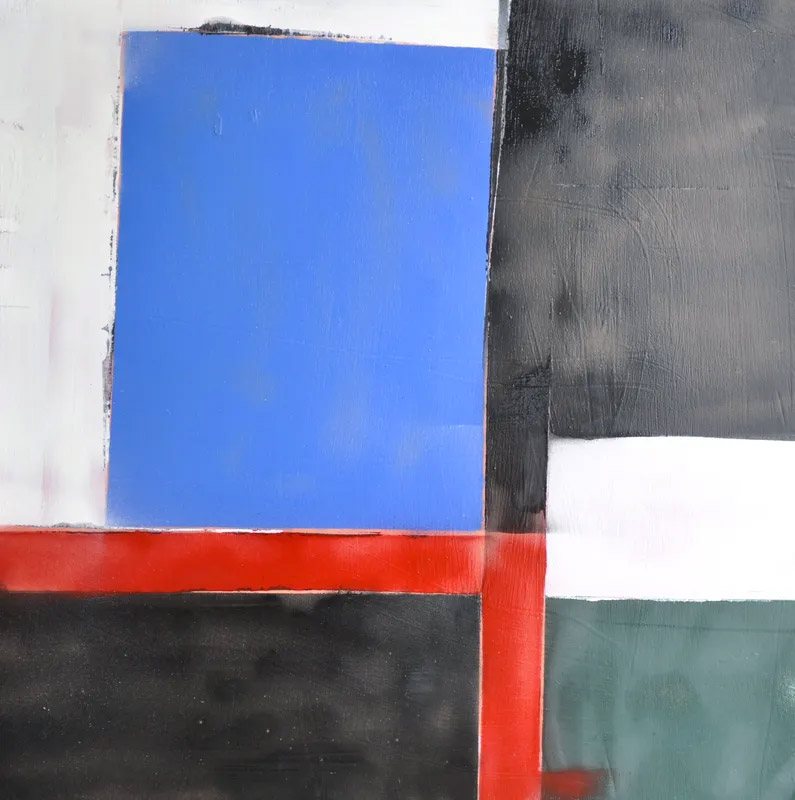 Rotate Left by Kevin Brewerton
Painting, Oil on Wood Panel, 25.0 inch x 25.0 inch
"This piece explores the relationship between color and composition and the conversation between the latter. I am always amazed at how shapes and colors seem to communicate in it's very own vernacular without words." says Zatista artist Kevin Brewerton of this oil painting.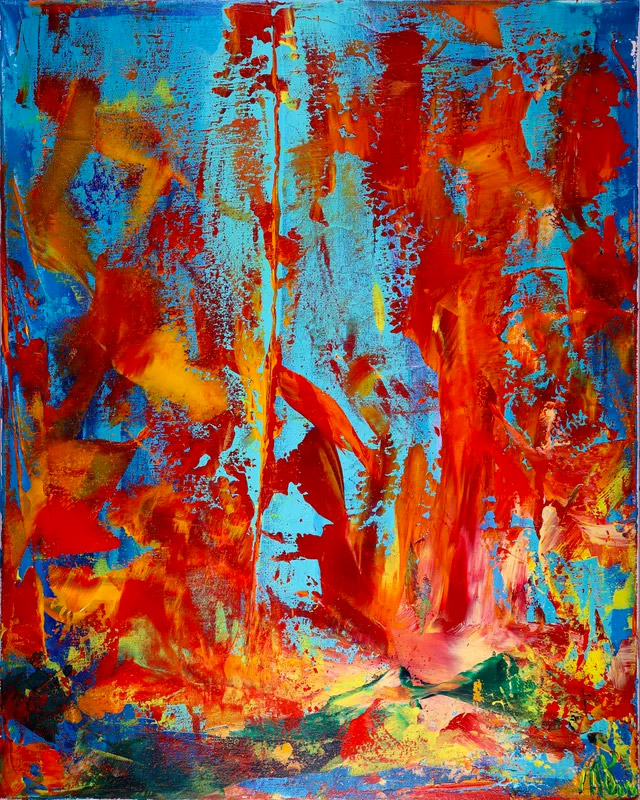 Coming to Light (With Thunder) by Nestor Toro
Painting, Acrylic on Canvas 20.0 inch x 16.0 inch
"For this piece I use mainly palette knives and bold paint drips over and over again." says Zatista artist Nestor Toro of this one-of-a-kind original artwork. "Lots of energy in this piece and very contemplative feel."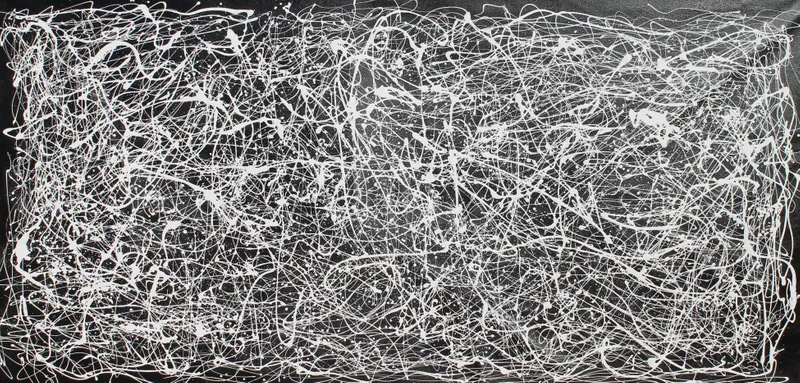 Black – Tribute Jackson Pollock by Juan Jose Garay
Painting, Acrylic on Canvas 39.0 inch x 78.0 inch
"The work is a tribute to the great painter Jackson Pollock. It is a large painting. The idea is to create a scene between the forms that are generated when performing this painting in action" says the artist, who is based in Madrid. "The work can be placed horizontally or vertically according to the observer's taste. Each position of the painting creates a work of great beauty."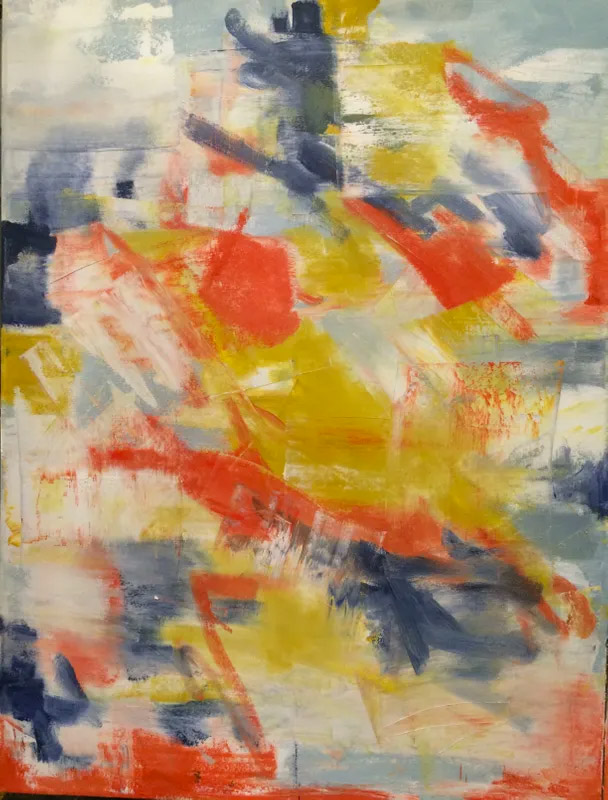 Awakening No 1 by Howard Danelowitz
Painting, Oil on Canvas, 40.0 inch x 30.0 inch
"In Howard's abstract painting, he works spontaneously with color, line and shapes, following an intuitive process. He is simultaneously trying to use all his distilled knowledge as an artist, and at the same time leave it all behind. His goal is to discover something fresh, entirely new." This original oil painting is one of four in a series of abstract paintings. The works can be grouped into two, three, four, or simply displayed alone.
Find Original Abstract Art for Your Collection
Looking to add a one-of-a-kind abstract expressionist painting to your collection, but not sure where to start? Let us help you. Zatista provides a complimentary art advisory service. You can work one on one with one of our expert curators to help you build your art collection or find the perfect piece for your home. Learn more about our art advisory here.