When it comes to investing in original art for your home or your art collection, there are so many benefits to consider. At Zatista, we carry thousands of paintings, mixed media, photographs and more from working artists from around the world. You can easily own a true original work of art from a globally recognized artist or an emerging independent artist.
If you've ever wondered how you would benefit from owning an original painting or work of art, keep reading.
When Art Appreciates Over Time
Many art collectors and art enthusiasts alike understand that art can be an investment. Although nothing is ever guaranteed, some works of art will appreciate overtime. This however does not happen overnight. Investing in fine art needs to be viewed as a long-term investment that, like any other investment, comes with a certain level of risk. When the long-term returns pay off, they can be quite profitable.
The global art market value is more than 50 billion USD! Fine art investors have a deep understanding of and appreciation for the art market and carry out a lot of research before buying a work of art as an investment piece. Because there is no such thing as a guaranteed return when it comes to art, it's important to approach investments in art with care and knowledge if that is your end goal. When art appreciates over time, it can be quite wonderful for the collector!
L'étang à Giverny by Diana Malivani
Painting, Oil on Canvas
Passing Art Down Generations
The beauty of art is in its timelessness. Today, in 2021, collectors all over the world are admiring pieces from hundreds of years ago. Art, when well taken care of, does not lose its beauty over time. It can be passed down, shared with future generations either within or outside the family. 
A beautiful piece of art bought today could be a family heirloom 50 or even 100 years from now. Your children and grandchildren (and even great grandchildren!) will likely be able to appreciate your original work of art one day. Being able to pass art down through generations in your family can be an extremely meaningful experience for everyone involved.
"Art is too important not to share."
– Romero Britto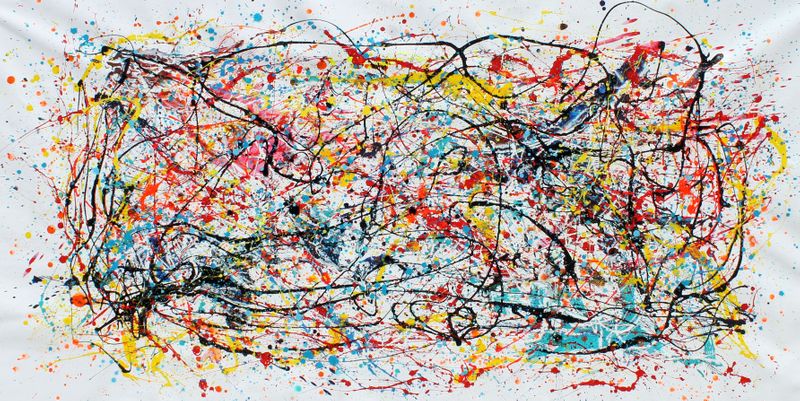 Dream With All Your Heart by Juan Jose Garay
Painting, Acrylic on Canvas
Art Provides Personal Pleasure
Art is deeply personal. We all have different tastes, preferences and interpretations of art. A single work of art could be interpreted quite differently by hundreds of art enthusiasts. We tend to project our own meaning onto works of art when we are not explicitly aware of the artist's intended meaning behind the work. That being said, you will likely feel a personal connection to your new original painting or artwork. You also get the benefit of connecting with an artist – by owning the piece that they made with their very own hands, and showcasing their work in your home.
A work of art you love, like an original abstract painting, a pop art piece or a commissioned portrait painting can bring immense joy. 
So consider original art an investment in your joy. Because at the end of the day, there is no better investment than your own happiness!
"Art is not what you see, but what you make others see."

– Edgar Degas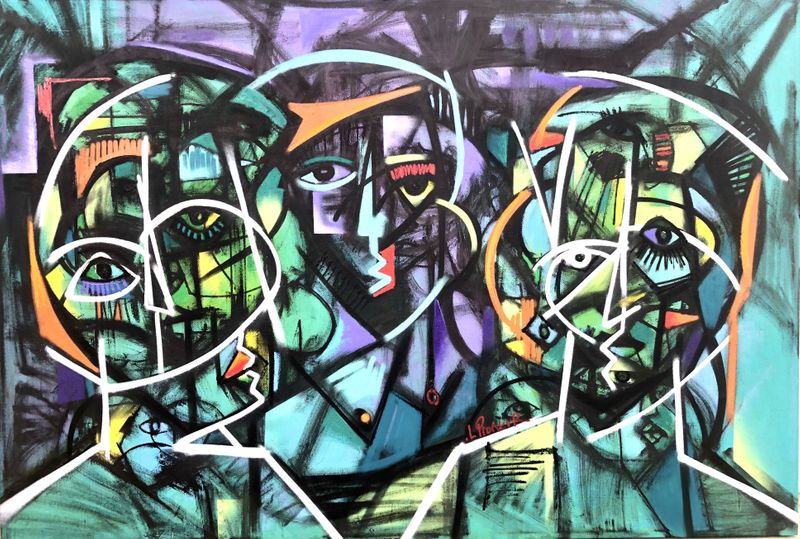 The discussion by Laurent Proneur
Painting, Acrylic on Canvas
Original Art is a Conversation Starter
The only thing better than enjoying art for yourself is to share it with others. Investing in original art means you'll have more than a beautiful painting in your home – you'll have a conversation piece. Whether your guests are delighted by vibrant colours and shapes, or intrigued by a deeper meaning, original art leads to meaningful conversations and connections.
Looking for art you love? Browse our curated collection.