Our increasingly digital world has made buying original art more accessible than ever before! At the click of a button, you can order art online, whether it be an original painting or a limited edition photograph. You can own art from a country on the other side of the world, from an artist you've never met but admire.
Buying an original painting online is now quite simple. If you've never bought a painting before, and you're starting your very own collection of original artwork, here are some helpful tips.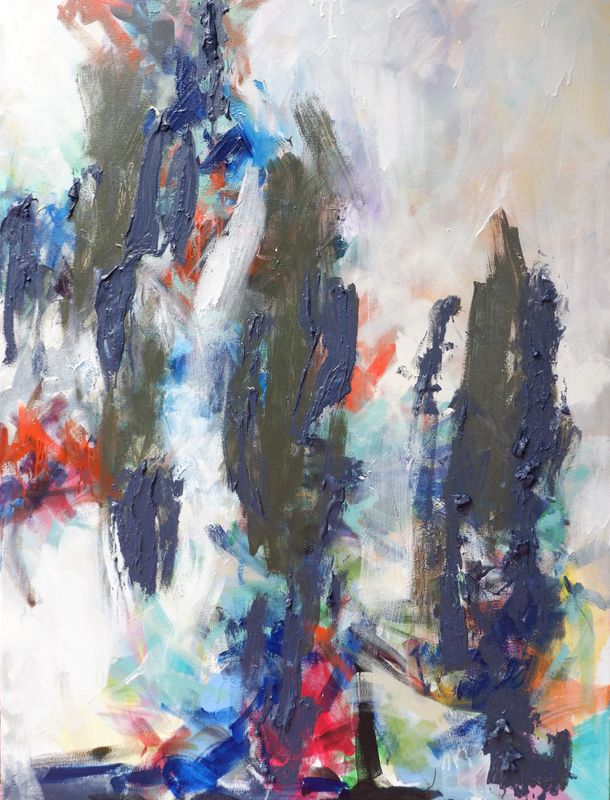 Suddenly Admiring Joan Mitchell N°20181101by Cheryl Johnson
Painting, Oil on Canvas
48.0 inch x 36.0 inch
Choosing an original painting online
With more accessibility, comes more options. This means that you may be sifting through thousands of paintings to find original works of art you are willing to invest in! Take your time to browse through collections of art, making note of any styles of artists you like. You can add pieces of art you love to your favourites to start to help you narrow down your options. You can also use our Art Explorer feature to explore artwork similar to your personal favourites.
Find artists you love
You are more likely to appreciate an original work of art if you also have an appreciation for the artist who created it. On Zatista, you have the option to "Favourite" artists whose work you enjoy so that you can keep track. You can find out more about artists and read their artist's statement to learn about their inspirations, their experience, the meaning behind their paintings and their story.
Consider the mediums
Paintings can be created in many mediums. For example, some artists paint with acrylic paints, which dry quicker than others. Some artists paint with oils, which allow for much more blending due to their slower drying time. Watercolors are also a favorite, and tend to have a soft look. Depending on the type of art you are looking for, you may want to browse by medium. Zatista's search filters make it easy to choose the medium you're looking for.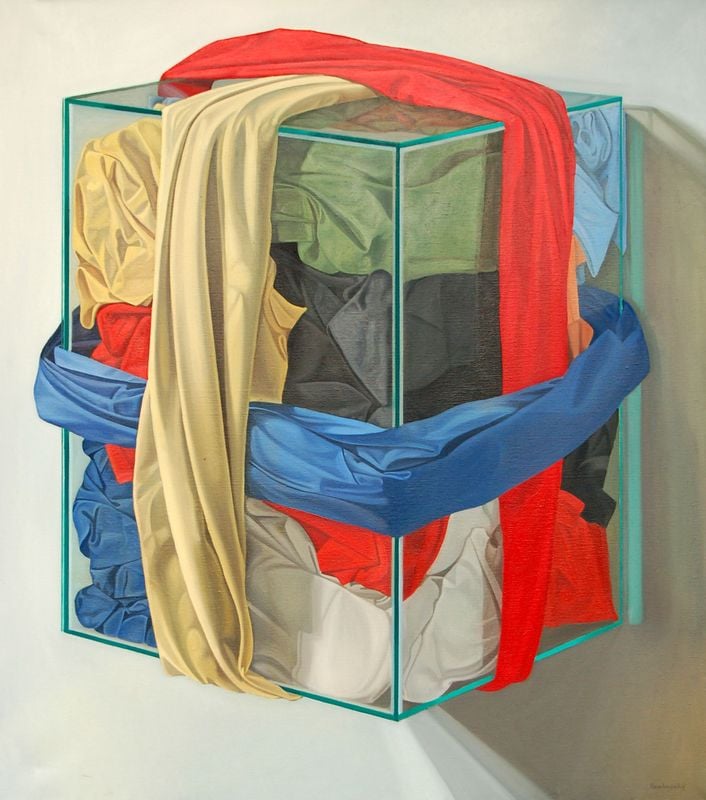 Inside and around the glass by Roman Rembovsky
Painting, Oil on Canvas
70.9 inch x 63.0 inch
What genre of art do you love?
There are so many different genres and styles of art. Are you more interested in abstracts, or realism? Do you prefer still life or cubist works? Would you rather own an original surrealist painting, or a one-of-a-kind impressionist painting? Ask yourself this to help you make a choice. (PS: Check out the Zatista blog to learn more about different art movements!)
Be sure it's authentic
If you're going to be spending on an original work of art, you want to be sure that it is in fact a true original. Every single piece on Zatista comes signed by the artist, with a certificate of authenticity. There is nothing more special when it comes to purchasing art than the connection between the artist and the collector. Owning a true original painting is a great way to make that connection.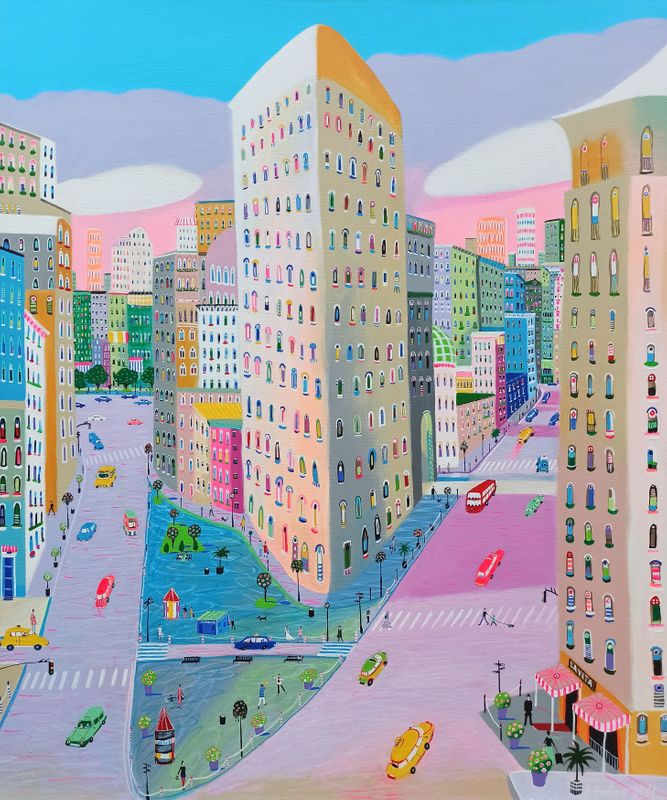 Life Never Stops In New York by Katrina Avotina
Painting, Acrylic on Canvas
47.2 inch (120.0 cm) x 39.4 inch (100.0 cm)
Consider delivery and location
The wonderful web has made it possible to order a beautiful one-of-a-kind painting from Spain to the US, or from Canada to India. Essentially, you have access to thousands of works of art at your fingertips, from all around the world. When buying your piece of art, consider where it's shipping from. You may have to wait a little longer if it is shipping from another country or continent, but it will surely be worth the wait!
Zatista delivers art from all around the world, right to your doorstep. Your art is lovingly package, trackable, and 100% insured.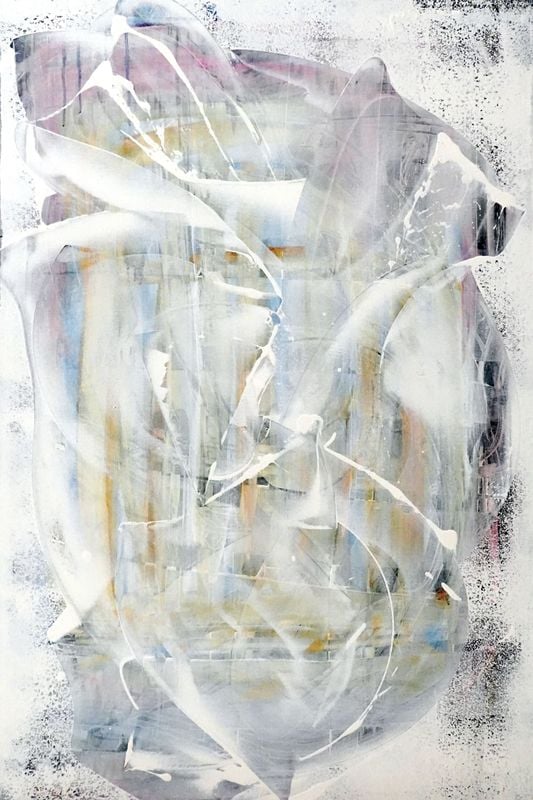 Tete a Tete by Newel Hunter
Painting, Acrylic on Canvas
36.0 inch x 24.0 inch
Know your budget – but be a bit flexible
When searching for your first original painting, it's a good idea to know your budget. You can browse through art to get a feel for what the kind of paintings you like in the size you're looking for would typically cost. This will give you an idea of what you would be spending. You can then filter by price. However, it's important to be flexible! It is better to spend a little bit over budget to end up with something you love and are really happy with than to stay within your budget and not be 100% in love with your original painting. Remember, buying an original painting is a very special experience!
At Zatista, we believe that everybody should have the opportunity to enjoy the power and beauty of original art. That's why we make it easy to buy art online. Browse our curated collection of art from around the world.