Color is one of the most powerful elements in art – this is because color is the visual element that actually has the largest impact on our emotions. It's no wonder artists have been using color and hues to express feelings for as long as art has existed! This is also what helps to create the atmosphere of a painting.
When it comes to using color in their paintings, these artists do not shy away from it! Take a look at five artists you will surely want to follow if you love explosive, energetic colours. These artists create original paintings using bright colors that you are sure to love.
Soos Roxana Gabriela
Soos Roxana Gabriela is an artist from Romania whose work has been featured in solo and group exhibitions internationally. Her work is known for its vibrant color palettes. She favours bright color palettes of pinks, purples and blues, and aims to convey poetic scenarios and emotions in her art. She developed her current practice painting large abstract landscapes and floral works.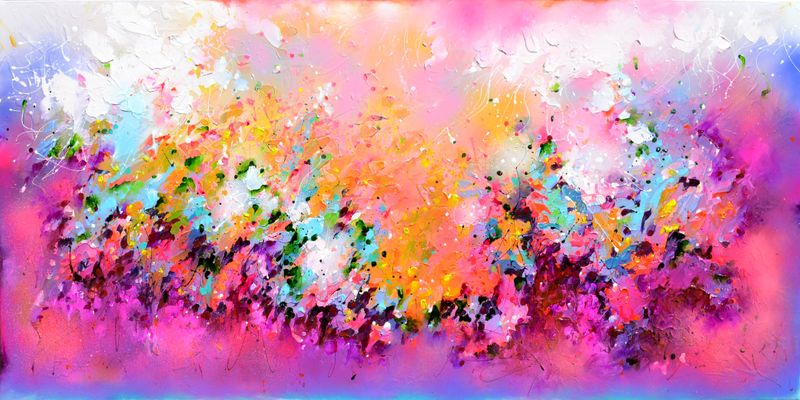 That Moment 2 by Soos Roxana Gabriela
Painting, Acrylic on Canvas
31.5 inch x 63.0 inch
Word from the artist:
"An abstract breeze of human nature, a moment, a celebration of intense transitory feelings that I'm capturing using different artistic expressions and techniques like textures to make them tangible and smoothen surfaces, drips and splashes, to show their passing nature. You will find many heavy reliefs and surfaces with crackling effects made of palette knife and strong strokes of thick acrylic paint."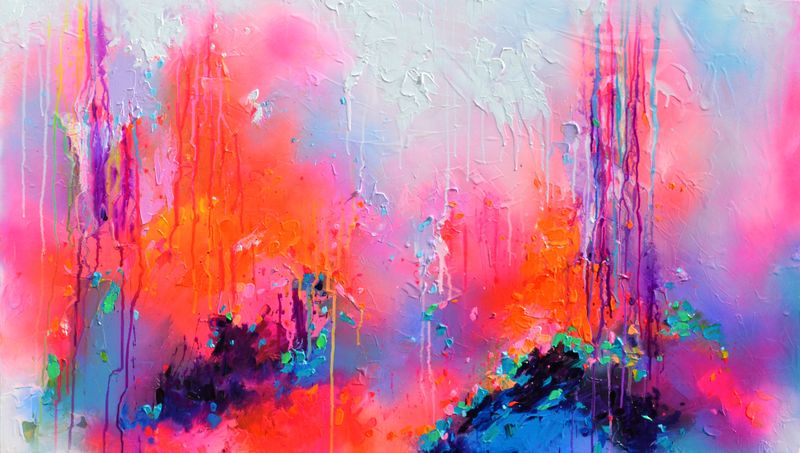 High Voices – Large Relief Abstract Painting by Soos Roxana Gabriela
Painting, Acrylic on Canvas
31.5 inch x 55.1 inch
Franck De Las Mercedes
American painter Franck De Las Mercedes creates artworks using bright colours and raw textures. He describes his paintings as frenetic, with energetic abstractions bursting with color and emotionally charged energy. His work has been featured internationally in several art exhibitions around the world.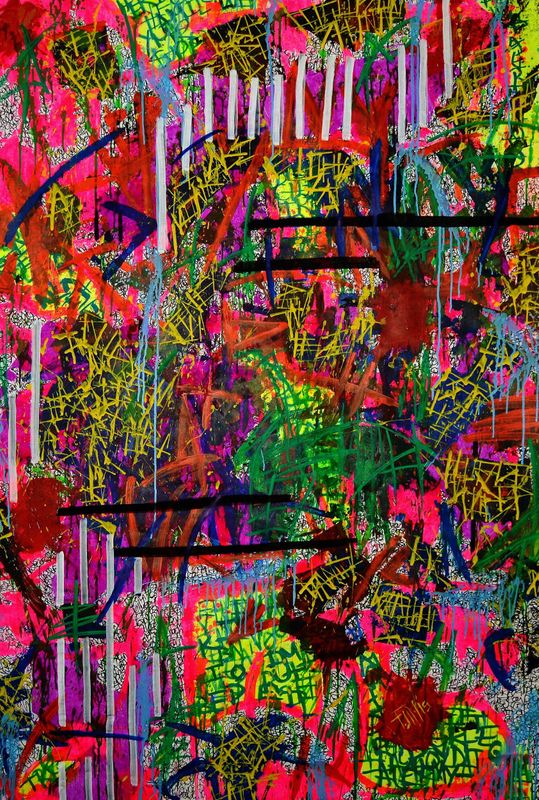 Magic Synthesis by Franck De Las Mercedes
Painting, Acrylic on Canvas
68.0 inch x 44.0 inch
Word from the artist:
"Growing up in New York City, I was exposed to the colors and imagery of the city, decaying walls, torn-up ads and the effect that time and the elements have on surfaces. My surroundings and a fascination with the abstract expressionism movement played a major role in me becoming an artist. I approach the canvas as an art journal page in which I fuse semi-abstract imagery,lines, scribbles and abstract text applied with palette knives and acrylic markers."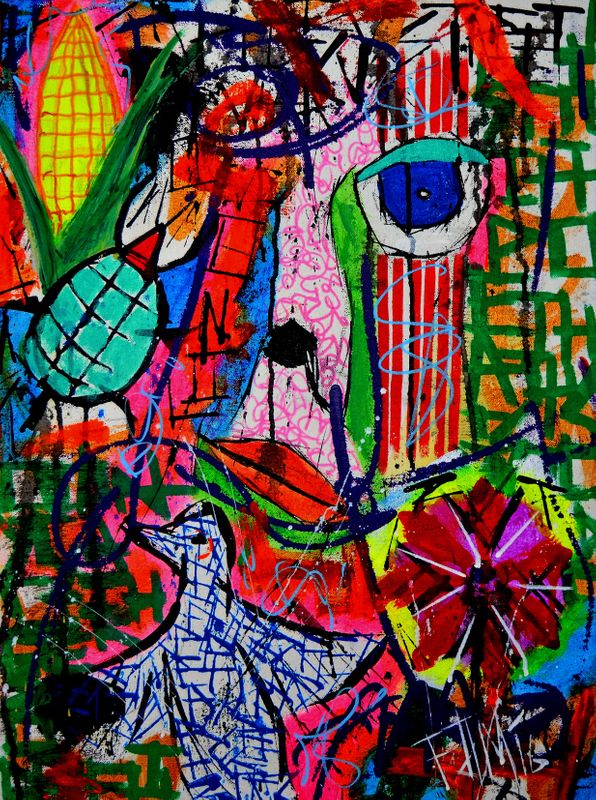 Unblocked Games by Franck De Las Mercedes
Painting, Acrylic on Canvas
24.0 inch x 18.0 inch
Nestor Toro
Nestor Toro is an American abstract painter who creates works using vivid color and energy. This proudly self-taught artist has original abstracts found in the private collections of art collectors in 5 continents and over 20 countries! A true emerging artist, international demand for his works continues to grow.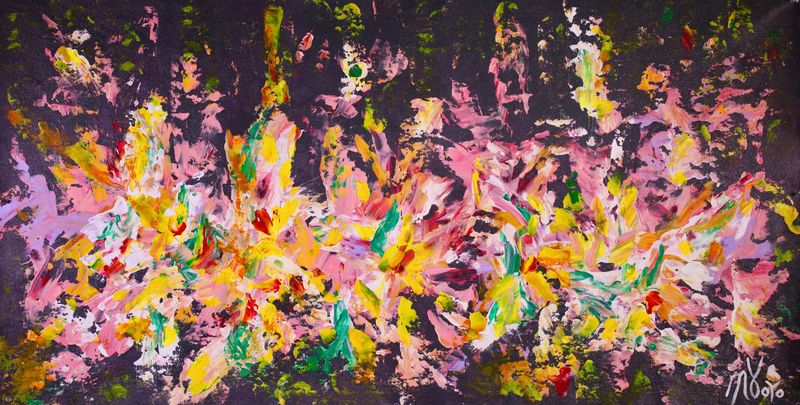 A night of secrets by Nestor Toro
Painting, Acrylic on Canvas
23.0 inch x 46.0 inch
Word from the artist
"I create art that transports the viewer to a mental landscape of contemplation. One of my biggest influences is travel. Travel opens up your mind and frees the imagination to new experiences. Getting lost in a huge city and exploring. Nature and organic movement such as smoke, water, magnetic fields, even the global migration of animals and the way birds and fish move in unison influence me. Chaos theory and time itself are all influences on my mental process when working on a painting.
I create artwork outside the range of most and I explore that grey area that usually goes unnoticed." 
Thoughts over the Pacific Ocean by Nestor Toro
Painting, Acrylic on Canvas
69.0 inch x 36.0 inch
Carla Sa Fernandes
Portugese artist Carla Sa Fernandes creates bold, colorful artworks that she describes as spontaneous, visceral, intense, explosive, temperamental, passionate and intimate – among other things. Her work can be found in the collections of numerous art collectors worldwide, and she currently resides in Esposende where she is a full time painter.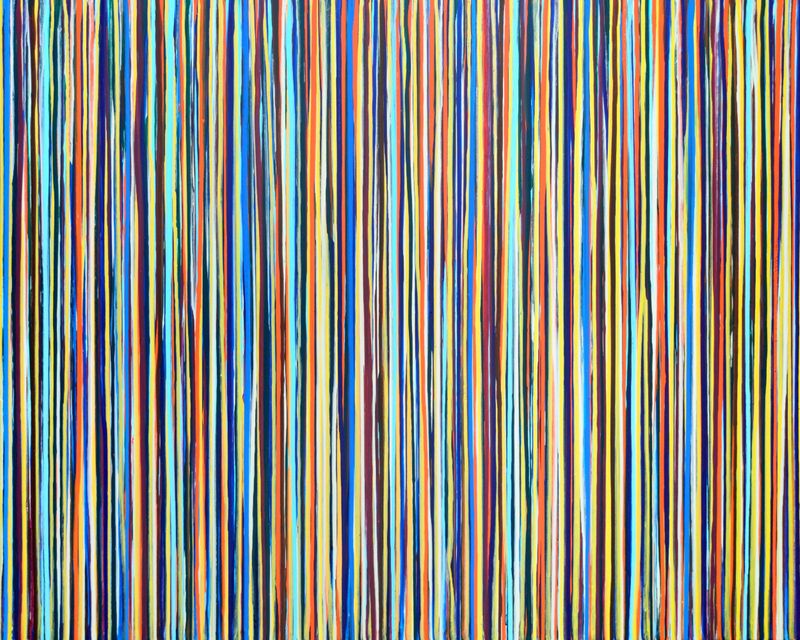 The Emotional Creation #293 by Carla Sa Fernandes
Painting, Acrylic on Canvas
47.2 inch (120.0 cm) x 59.1 inch (150.0 cm)
Word from the artist:
"I don't remember when my passion for art began. As far as I can remember I always loved art. Guess I have always been an artist. My grandfather was an artist and I used to spend lots of time with him when I was a child. Seeing him create, sharing and participating in his magic world – 'our' magic world, are some of my best memories. Since then, I never stopped creating art throughout my life."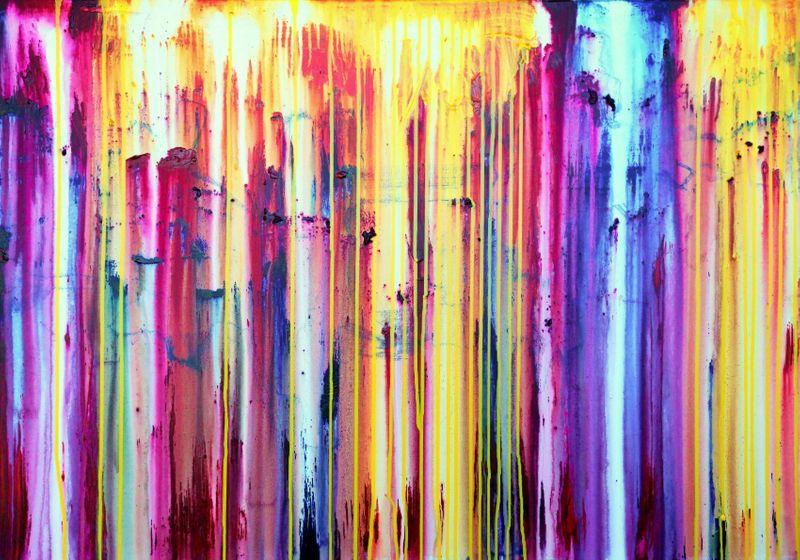 The Emotional Creation #273 by Carla Sa Fernandes
Painting, Acrylic on Canvas
27.6 inch (70.0 cm) x 39.4 inch (100.0 cm)
Nikolaos Schizas
Barcelona-based artist Nikolaos Schizas expresses the softened emotions that arise from the unconsciousness in his color-filled, powerful art works. He uses bright, vibrant colours to explore the subject of emotions in his dynamic abstract paintings.
The Wave by Nikolaos Schizas
Painting, Acrylic on Canvas
52.0 inch x 63.0 inch
Word from the artist:
"Within my work, you will see all of these emotions reflected. Anger, shame, relief, redemption, hate and jealousy amongst others. No specific colour represents any emotion, rather it is a fluid expression as is the case with how we deal with such emotions, for example anger can be expressed through screaming which in turn provides relief.
I want to inspire people to feel and express their emotions more and more. I was not doing this for many years, but I consider myself lucky now to express them through my art."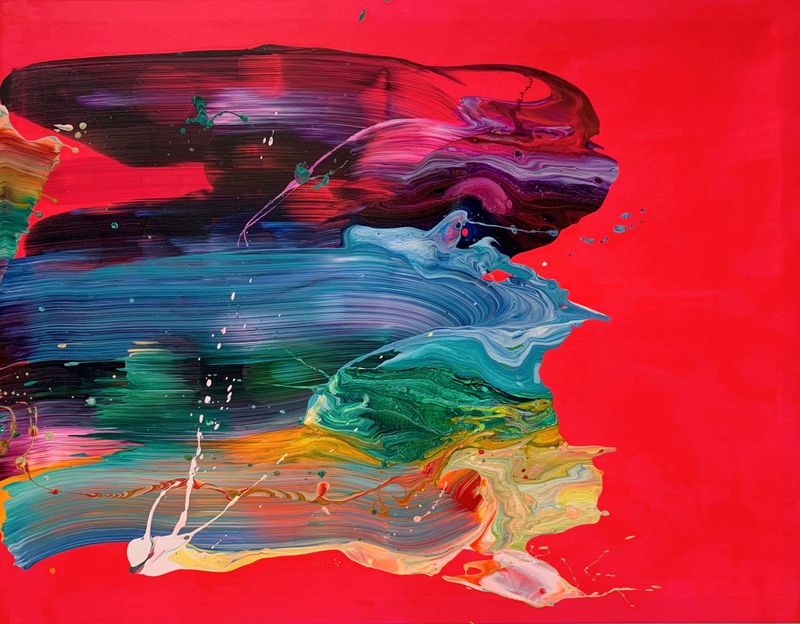 color wave by Nikolaos Schizas
Painting, Acrylic on Canvas
46.0 inch x 58.0 inch
—
Looking for the perfect piece of art for your collection? Try out our art explorer today to find art you love! We'll suggest pieces based on your tastes – whether you're looking for an original abstract painting, a one-of-a-kind impressionist painting, neutral art for your home or a pop of color. You name it!