At Zatista, we love empowering interior designers and homeowners to breathe life into their homes with original art. We know the power of an original work of art, and the way that hanging an original painting in your home can add a unique touch and transform a space.
And when it comes to interior design, each year, new trends take over and inspire our homes. We've seen dark kitchen cabinets transition into the white kitchen and so on. In 2021 there are a few interior design trends to watch out for, and we have more than enough one-of-a-kind art available to help you bring these looks to life!
Let's take a look at some of the top interior design trends for 2021 and original art that complements these trends beautifully!
Earth Tones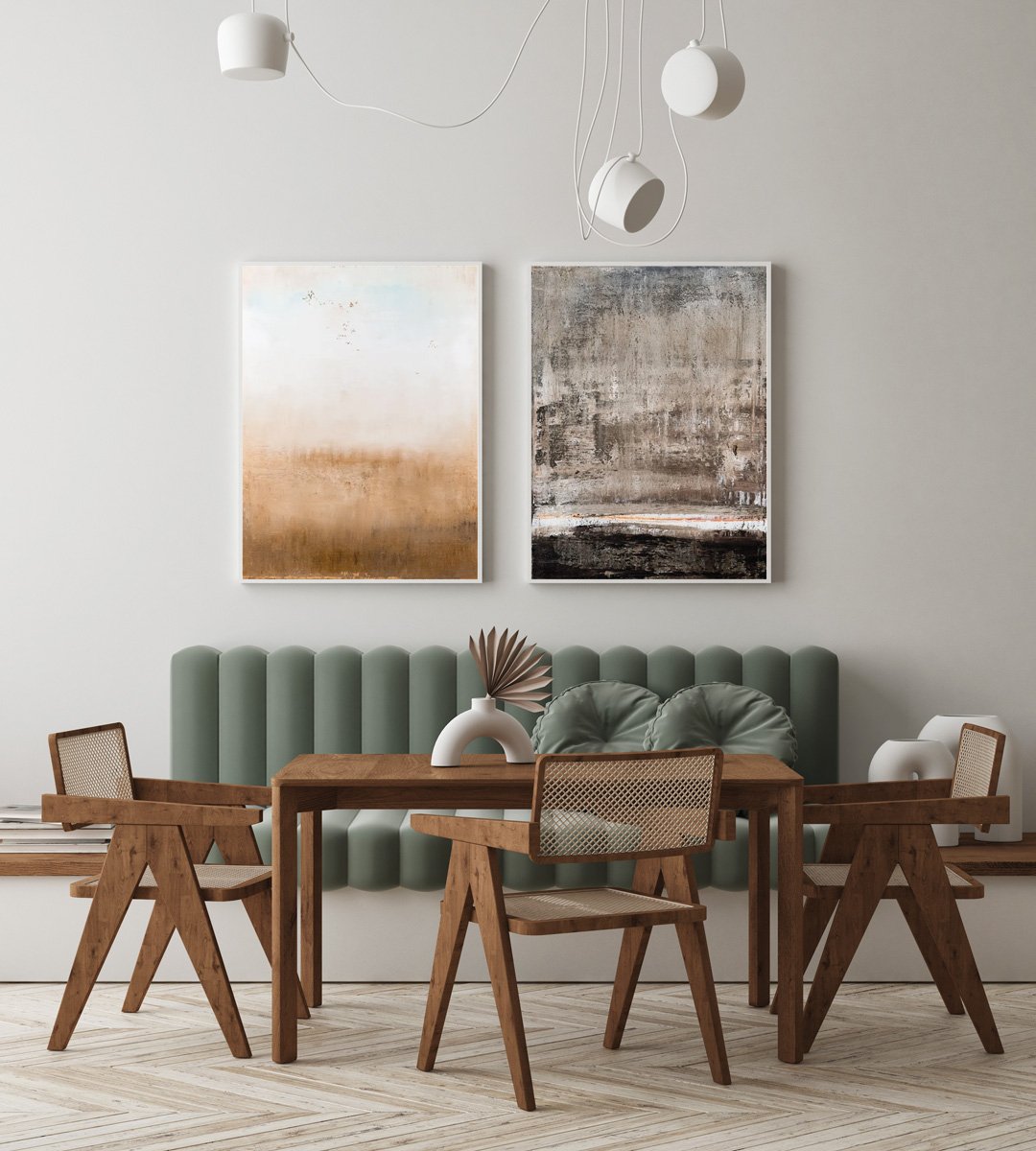 Beige abstract painting SK431,Brown abstract painting CE388 by Radek Smach
Earth tones in design are rising in popularity. These are soothing hues rooted in nature – think greens, browns and muddy reds. Earth-toned art looks great in any space and brings in an organic element! Look for abstracts and landscape pieces that use warm, earthy colors.
Neutrals
Park Bench by Patty Jo Beaton, Need by James Shipton, Static 267 One of a kind painting for meditation by Sia Aryai, Strength & Fortitude by Jill English
We love a good neutral and the way these soft shades can shape a space, so we can see why neutrals are in demand. You can find original neutral paintings and other neutral art to hang in your home. You can be sure they'll look great on any wall color.
Shades of Blue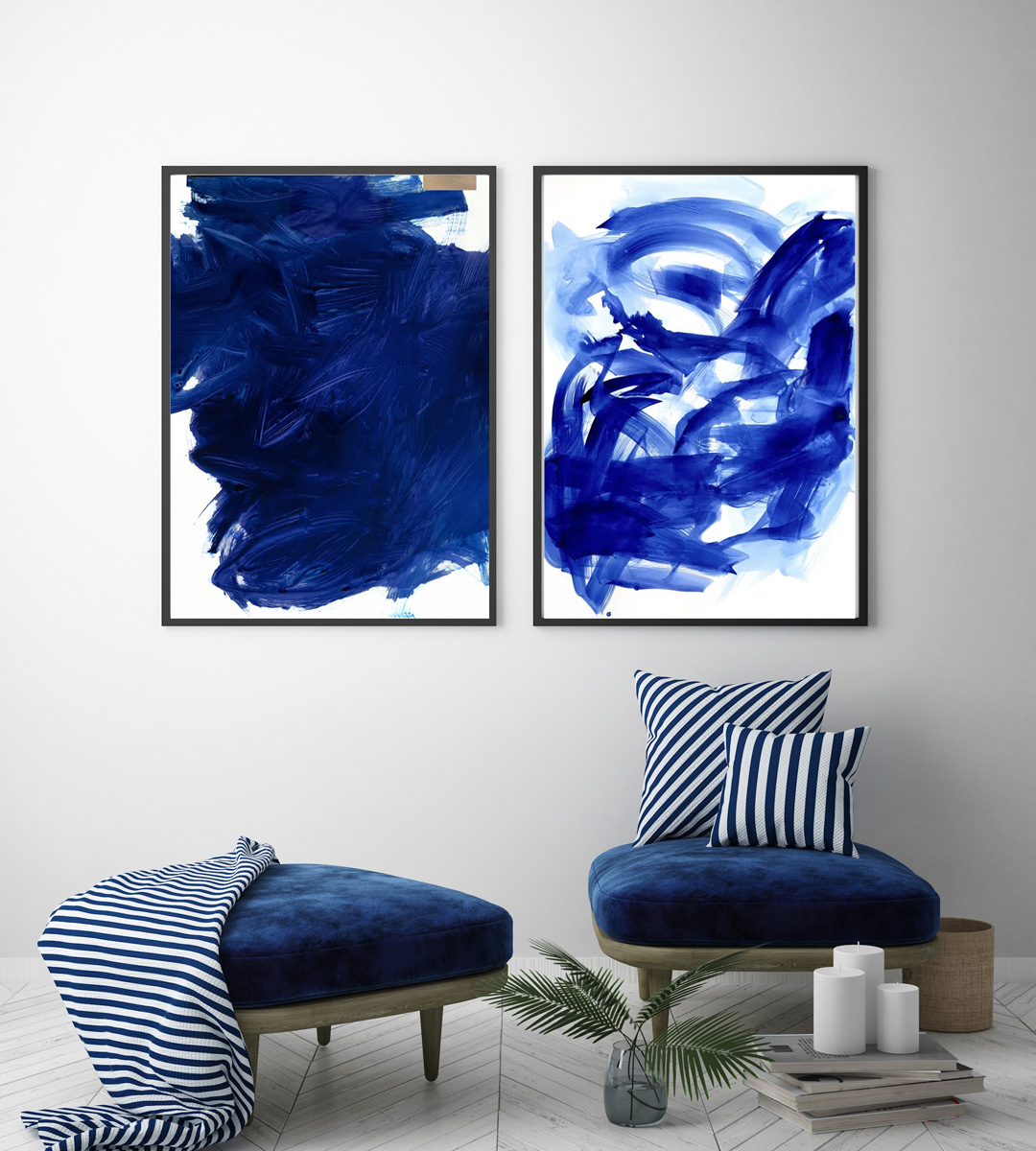 Fresh Water Sanctuary, Fresh Lake Water by Suz Shippey Borski
Who doesn't love blue? Bold blue hues are back in style, from blue furniture, to blue walls, to blue paintings. Try adding a piece of blue original art to your home – it can give an exquisite pop of color to white walls! 
Natural Materials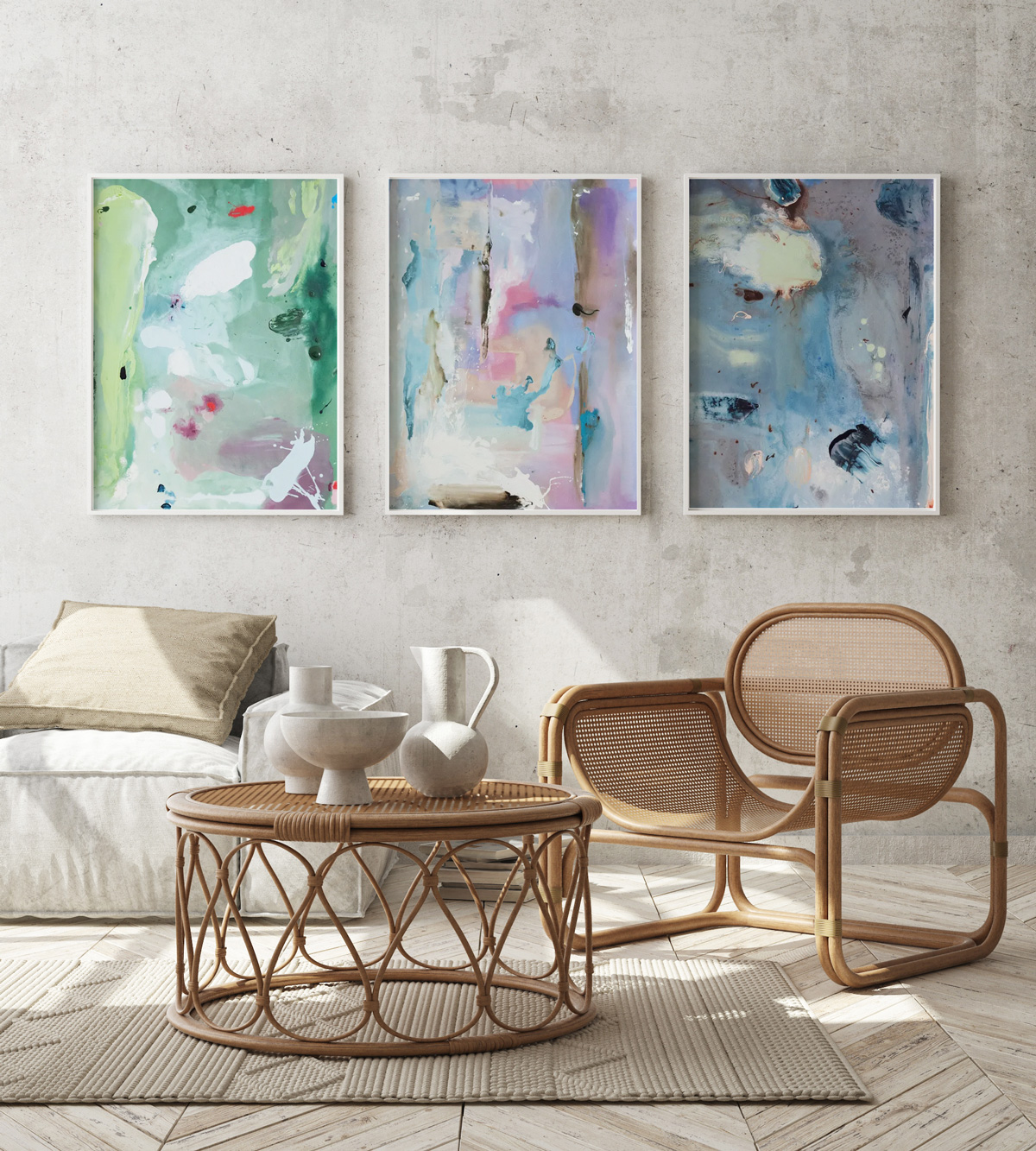 Awakening of Spring, Reverie, Comet's Life by Ordo Amoris
In 2021, natural materials are becoming very popular in interior design. We're talking rattan, cane and wicker furniture and decor. These add a wonderful organic element to your interiors, bringing a bit of nature in. The look can feel elevated, modern and elegant, or artsy and bohemian. It's up to you. If you're decorating with natural materials, try incorporating organic abstracts to complement your designs! These organic artworks incorporate natural elements that will tie in nicely with this trend.
Minimalism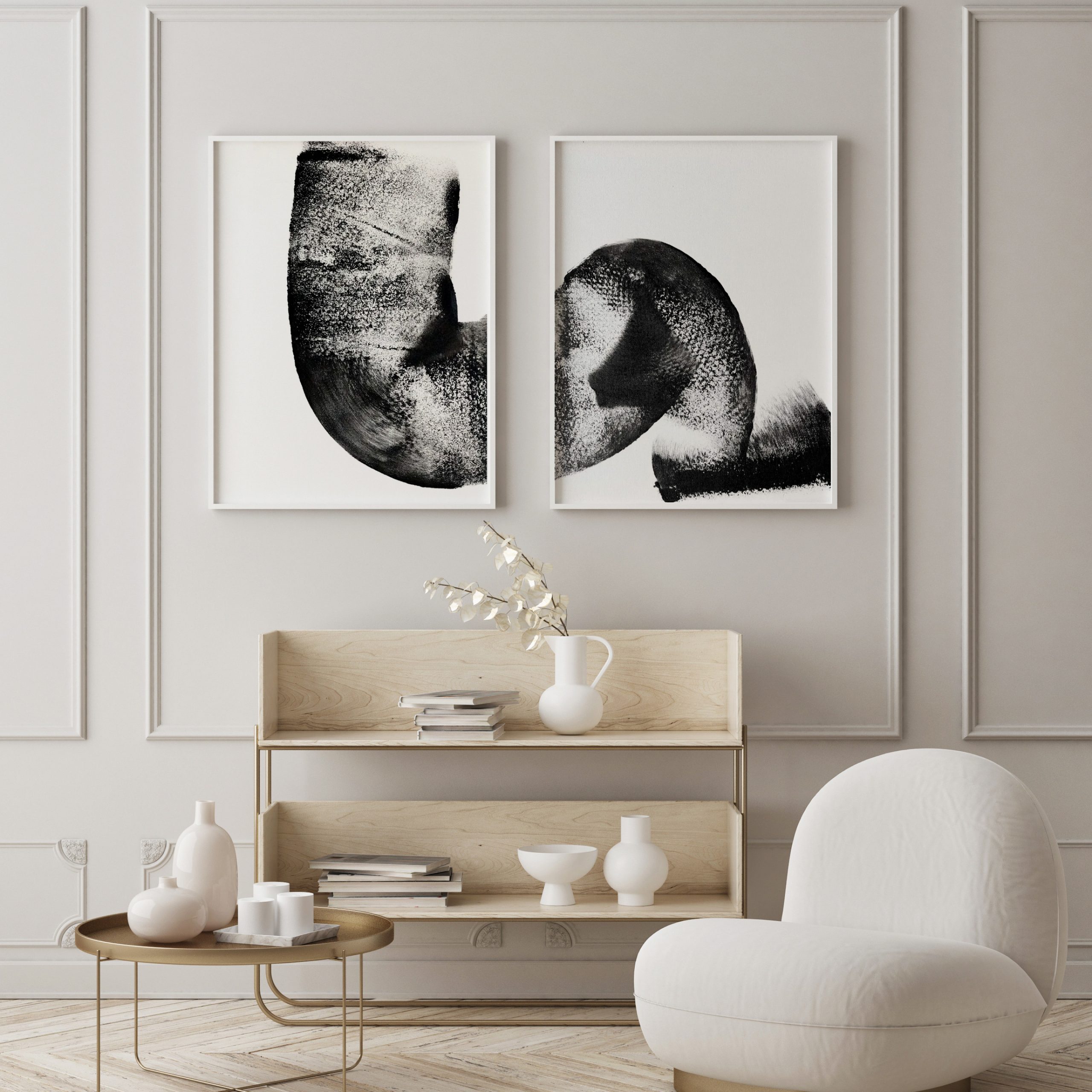 Far Enough by Newel Hunter, Waiting at the Door by Newel Hunter
Minimalism never goes out of style. Simplicity is key when it comes to this interior design trend. Using reductive design elements, minimal design leaves a space feeling more open and zen. When it comes to minimalism, try keeping the room clutter free with a couple of pieces of furniture and a few pieces of minimalist art hung on the walls.
Browse minimalist art on Zatista
Original Art is Always in Style
No matter the trends, one thing that never goes out of style is original art – there is nothing like holding that same canvas in your hands that the artist poured their creativity into.
And remember.. Trends are fun, but you don't have to play by the rules! Choose art that you love. That's what matters most at the end of the day.
Looking for art for your home? Browse our online collection of original paintings, drawings, photographs and more.