Travel may look a little different these days, but there is no reason you can't experience the culture and wonder that the world has to offer from the comfort of your home. You can be transported to new worlds by art.
It is true that much of art is inspired by new places and new experiences. It's safe to say that travel inspires art, and art inspires travel. Fair warning, the following works of art might make you want to pack a suitcase! Join us as we travel the globe through beautiful, original works of art.
Experience the ocean waves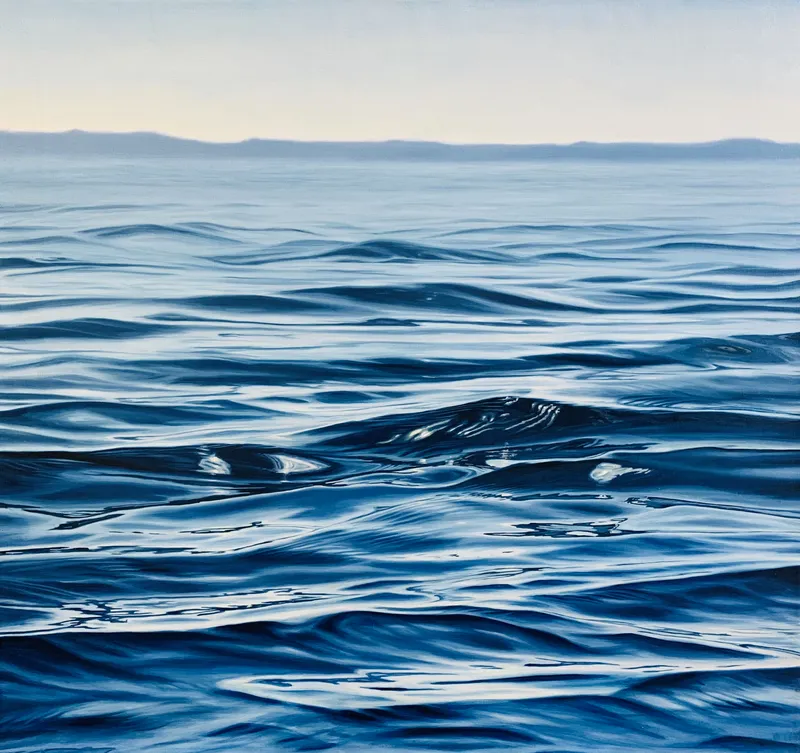 rising tide by Debbie Daniels
Painting, Oil on Canvas
30.0 inch x 32.0 inch
Deep, blue, calm.. It's hard to believe this oil painting by Debbie Daniels isn't a photograph. Based in Friday Harbor, Washington, USA, the artist is inspired by seascape details – like waves, rocks and boats. Vast and open, the ocean has a universal power to soothe and to instil wonder, just like this beautiful painting.
Take in the magnificence of this Indonesian forest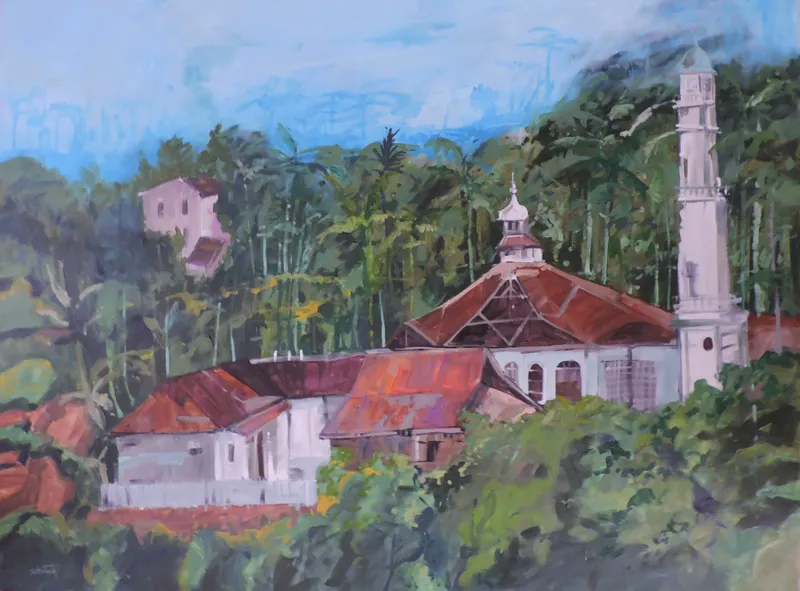 Indonesia #18 by Richard Szkutnik
Painting, Oil on Wood Panel
36.0 inch x 48.0 inch
This painting of a church in an Indonesian tropical forest is sure to transport you to this Southeast asian country. Indonesia actually has the third largest area of rainforest in the world! The artist, Richard Szkutnik, is inspired by his travels. "I like to show and get people closer to nature creation." says self-taught artist Szkutnik.
Experience the beauty of an evening in Paris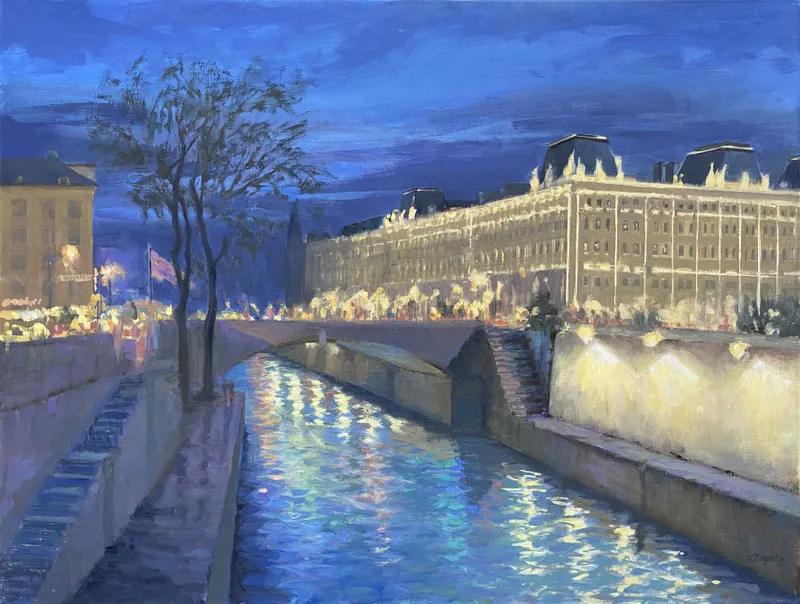 Night In the City of Light. Paris. by Tatyana Fogarty
Painting, Oil on Canvas
18.0 inch x 24.0 inch
At night, the city of light is full of wonder – as evident in this one-of-a-kind painting depicting Paris, France. "With this painting, I will take you on an unforgettable nocturnal stroll through an iconic Parisian neighborhood, and introduce you to the city's streets after dark, revealing hidden treasures and unexpected delights" says artist Tatyana Fogarty of this original oil painting.
Take a road trip through California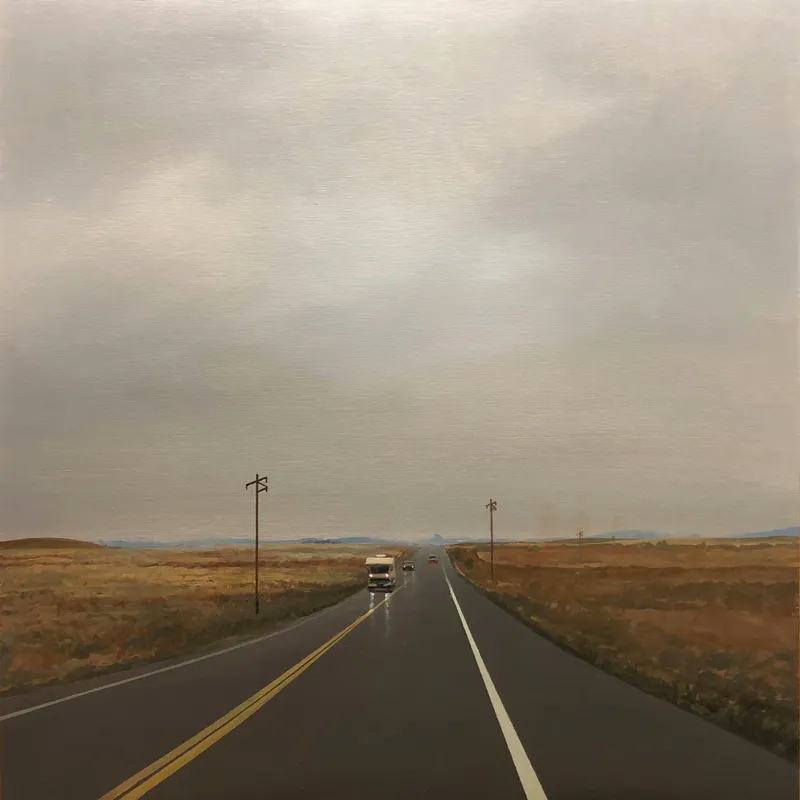 California Road Chronicles #78 by Relja Penezic
Painting, Oil on Wood Panel
24.0 inch x 24.0 inch
There's nothing like the open road. "California Road Chronicles are meditations on escapism, beauty and alienation" says artist Relja Penezic of his original oil painting. This piece is one of many in the artist's "California Road Chronicles" series.
Roam these quiet streets of Sweden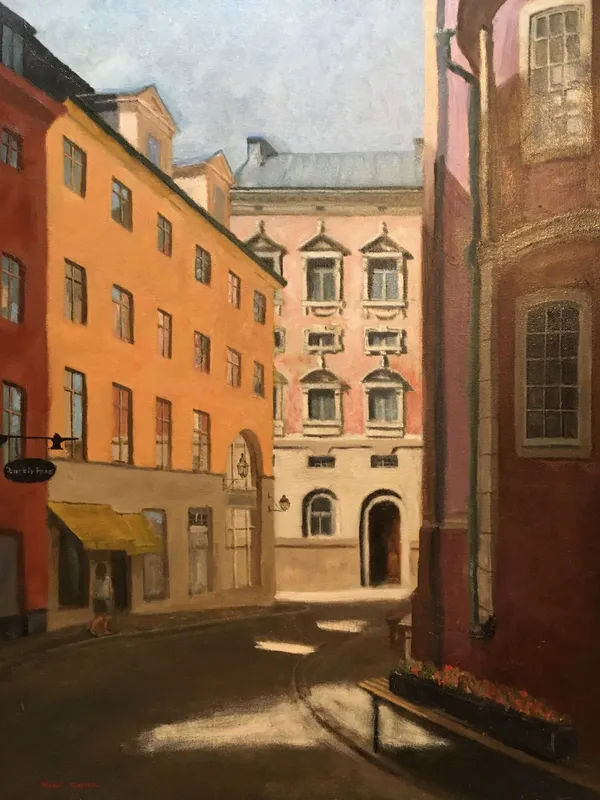 Gamla Stan, Sweden by Mark Hunter
Painting, Oil on Canvas
24.0 inch x 18.0 inch
US-based Zatista artist Mark Hunter creates art inspired by his firsthand experiences. Gamla Stan, with its buildings depicted in this original oil painting, is the oldest section of Stockholm. It dates from the 13th century. 
Go Kayaking in Georgian Bay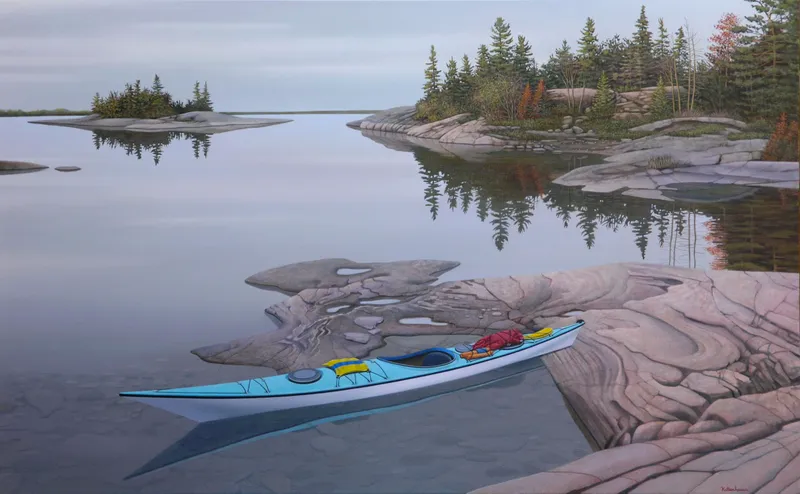 Lone Kayak by John Kaltenhauser
Painting, Acrylic on Canvas
40.0 inch x 65.0 inch
Georgian Bay is the northeast arm of Lake Huron, in Ontario, Canada. Surrounded by white pine forests and rugged bedrock, the bay is a dream for kayak enthusiasts. Canadian artist John Kaltenhauser painted this original acrylic work based on photos he and his wife took on vacations in the area. "I take my favorite elements and create the final scene from my imagination" says Kaltenhauser about his art.
—
Looking for an original work of art to hang in your home? Zatista's curated collection features original paintings, photographs and more from artists around the world. Whether you are shopping for your first piece of original art, or you're a new collector, you're sure to find art you love! Browse our curated collection of original paintings and art.