These Reflections by Melissa McGill
If you're an interior designer, then you know that art makes the space! A breathtaking piece of art used in an interior design project can be the difference between a bland and a bold finished product. At Zatista, we help you source and select the perfect artwork for your residential and commercial interior design clients. 
There is a reason we are trusted by top interior designers, architects are corporate buyers. Our ever-evolving collection of original abstract and contemporary art contains thousands of unique works by emerging and established artists from around the world. We've even developed a trade program to give special benefits to interior designers, architects and corporate buyers who are looking to source original, beautiful art.
You can impress your clients and make a big impact with original fine art. Bringing art into your client's space is one thing, but giving them a one-of-a-kind, original piece? That takes your design to a whole new level. There are so many reasons to love original art! Whether it is for your residential design project or for large scale commercial and hospitality projects, the perfect piece is waiting for you.
Still not convinced? Read our top reasons for including original art in your projects to wow your clientele.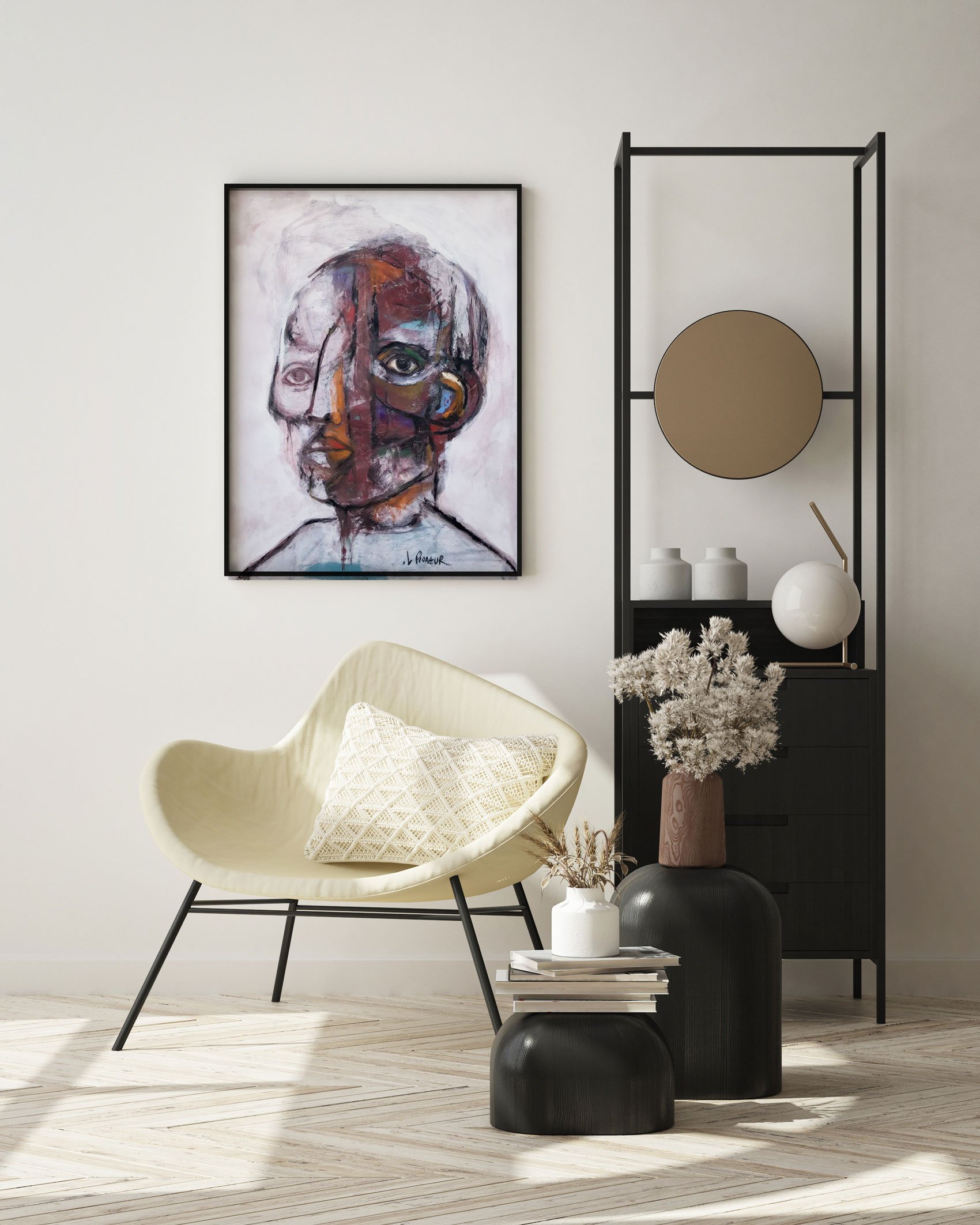 Nicolas by Laurent Preneur
Give your clients something utterly different
If you use a one-of-a-kind artwork in your client's home or corporate interior design project, then you are giving them something totally unique. When it comes to original art, there is only one. They will be the only person who can say that they have that work of art in their space! There is something truly special about owning an original piece of art. You can be sure that you will be giving your client a standout piece, and they will thank you for this.
Tie Your Color Scheme Together
Art and color go hand in hand – which means you should choose artwork that fits well with your chosen colour scheme. A bold and colorful painting is a great way to tie a space together! 
At Zatista, we allow you to search for artwork by color so that you can find the perfect piece for your interior's color scheme. Whether you want to add a splash of your accent colour or a neutral tone, our search filters make it easy to find unique art for your clients.
Add a focal point to the space
An eye-capturing large piece of art makes for a great focal point in any room – and it keeps things interesting! An oversized abstract painting makes for a great showstopper. When choosing your focal point, consider trading in off-the-shelf, mass-produced art for a special, unique piece. This is sure to wow your client and make them feel special! What makes for a better conversation piece than an original painting? 
Enhance the mood of a space.
Is the mood for your interior design project high-energy and bold, or relaxed and subdued? Art is an excellent tool for expressing mood, and will help to drive home the mood of a space. You can choose art that incites the feeling or mood that you want the space you are designing to have.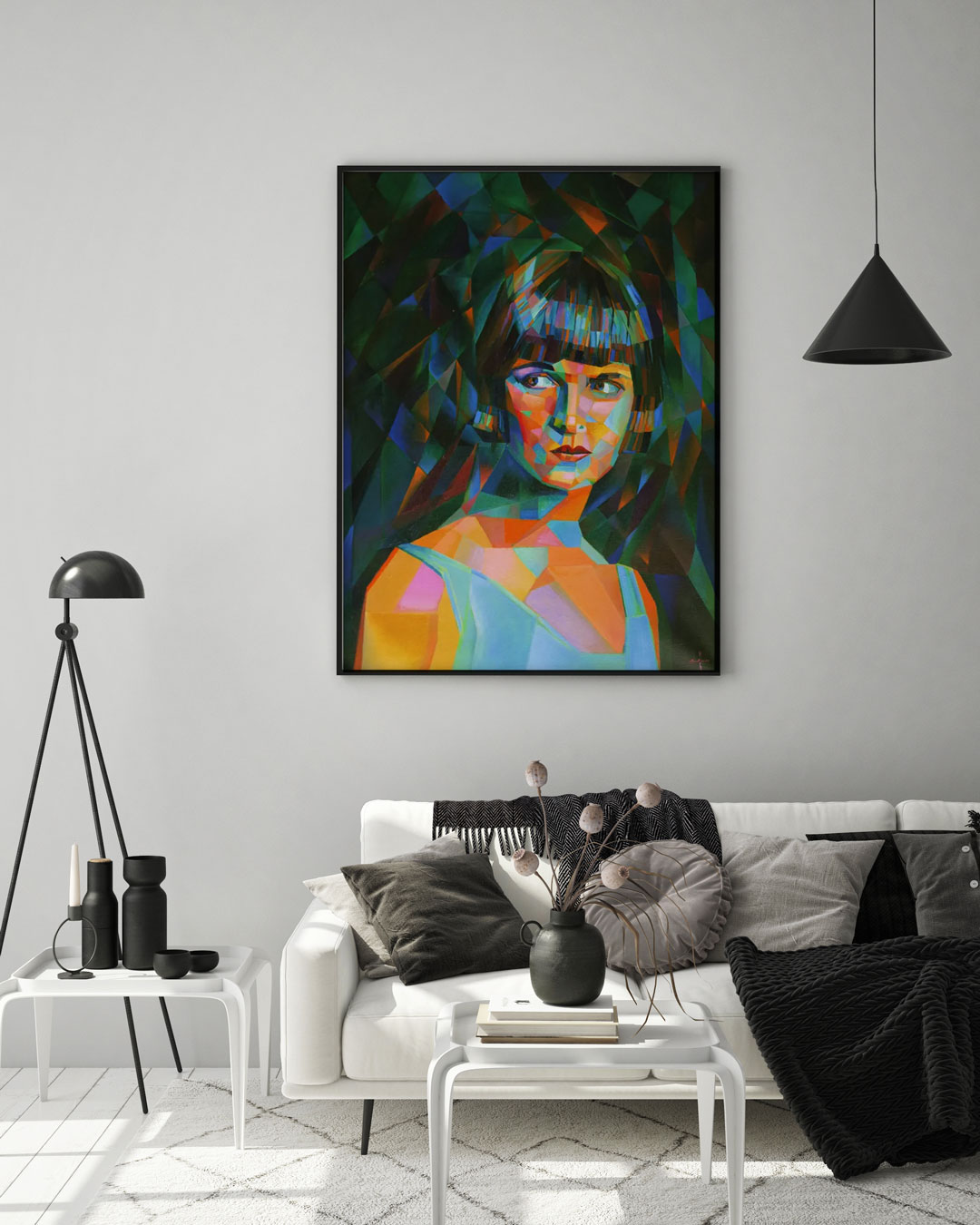 Tags What Are Tags? Year Created by Corne Akkers
Find Pieces That Resonate with Your Clients
The best part about original art is that it's so personal. When you use a one-of-a-kind painting in your client's home or commercial space, you're giving them something nobody else will own. So make it meaningful! With original art, you can choose art that has meaning for your client. How can you reflect the things they love in their design project? What are their passions and interests? Design a space that feels unique to your client using art that is special to them. When you search for art with Zatista, you can browse art by style or use our keyword search tool to find art specifically related to certain themes or interests.
Zatista is your partner in helping you impress your clients. Looking for original art for your residential or corporate interior design project? Learn more about our trade program. We offer an exclusive trade discount, dedicated concierge, project management for large projects and more.