Ocean – Tribute Jackson Pollock by Juan Jose Garay
A large, breathtaking work of art is a great way to make a big statement in any room in your home. But even if you've purchased original art before, there are some key differences when it comes to buying large works of art. With a larger size there are special considerations.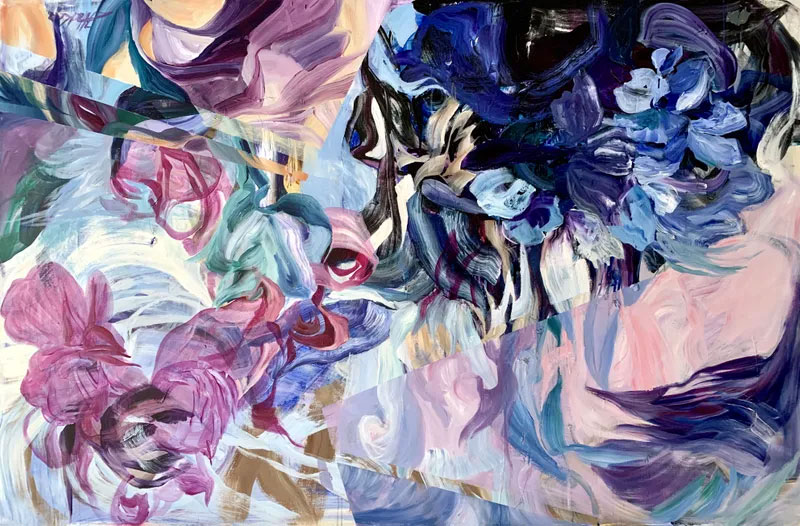 The Moments That Make Up The Dull Day by Julia Hacker
Painting, Acrylic on Canvas
48.0 inch x 70.0 inch
1. Don't be afraid of size
If you're buying a large piece of art, then buy a large piece of art! Go big, and be bold. Don't hesitate when it comes to choosing a large piece – the bigger the canvas, the bigger the impact. A good rule of thumb? If it looks like there is room for several smaller pieces around the artwork, then it's probably not large enough.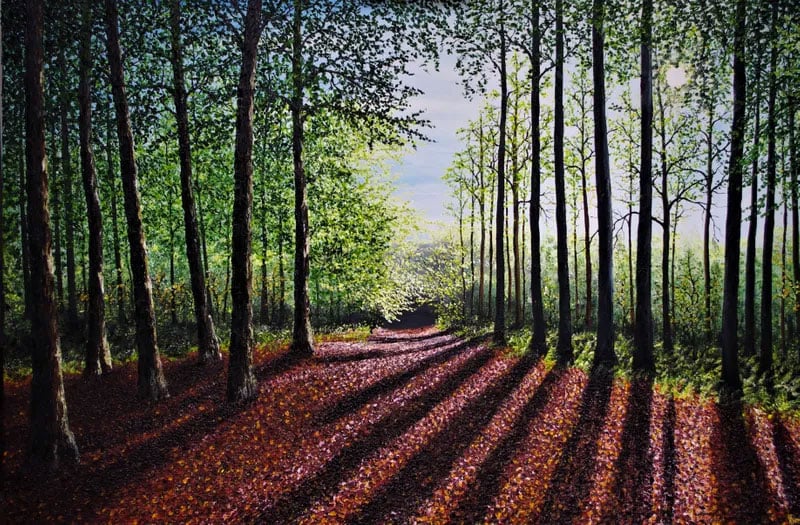 Magical Illuminated Forest Light by Hazel Thomson
Painting, Oil on Canvas
39.4 inch (100.0 cm) x 59.1 inch (150.0 cm)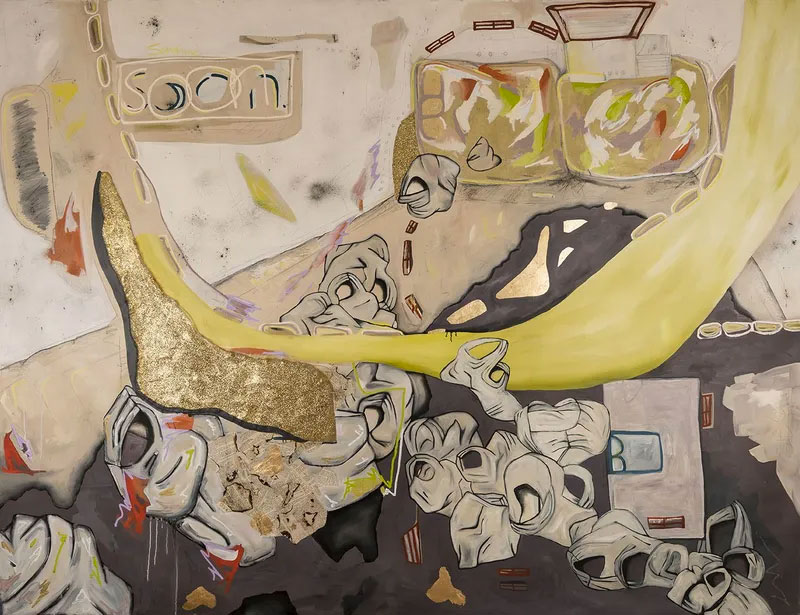 Sometime Soon by Hilary Tait Norod
Painting, Oil on Canvas
80.0 inch x 100.0 inch
2. Think about placement
Placement is extremely important when it comes to larger paintings. You don't want to place it so high that it looks strange or out of place, and you don't want it too low to the ground where it risks being damaged. Vertical or portrait pieces of art are better suited for rooms with high ceilings. On the other hand, if your room has lower ceilings and wider walls, then it's probably best to opt for a landscape/horizontal work. It will look amazing in your space!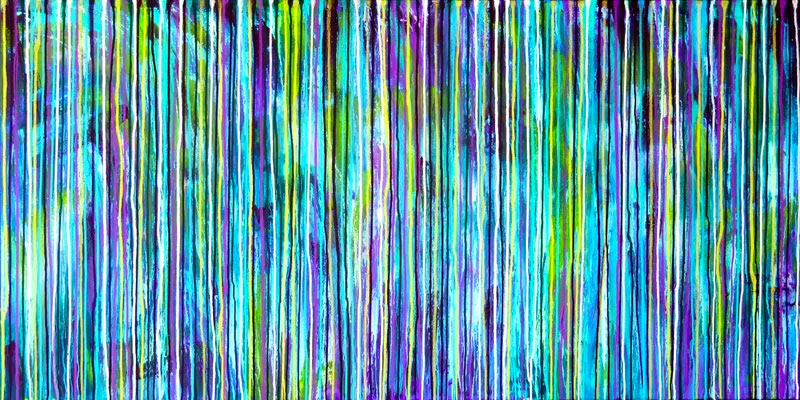 The Emotional Creation #108 by Carla Sa Fernandes
Painting, Acrylic on Canvas
35.4 inch (90.0 cm) x 70.9 inch (180.0 cm)
3. Measure your walls
That being said, the space in which you are hanging your new painting is really going to impact the best solution for placement, so take the time to measure your walls and compare them against the measurements of the large original art you are buying.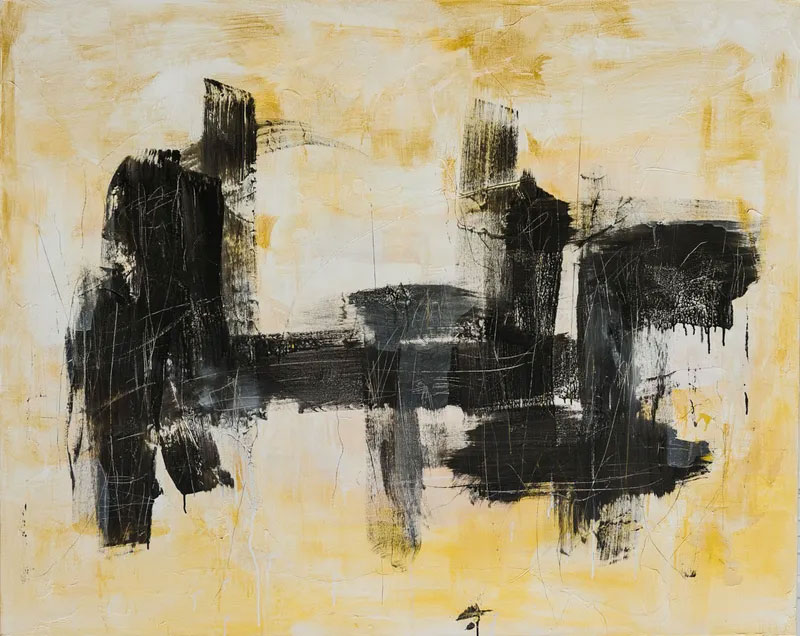 ionian gold by Tiril Benton
Painting, Acrylic on Canvas
48.0 inch x 60.0 inch
4. Decide on framing and how it will fit into your budget
If you've set a budget for the art you will purchase, don't forget to consider framing. Will you want to have your new painting professionally framed? To frame or not to frame, the choice is up to you! Either way, think about this ahead of time. Many artists paint the edges of their canvas so that they are well-suited to be hung without a frame. If you choose not to frame your new piece of art, then you can keep that part of your budget to invest more in the painting itself.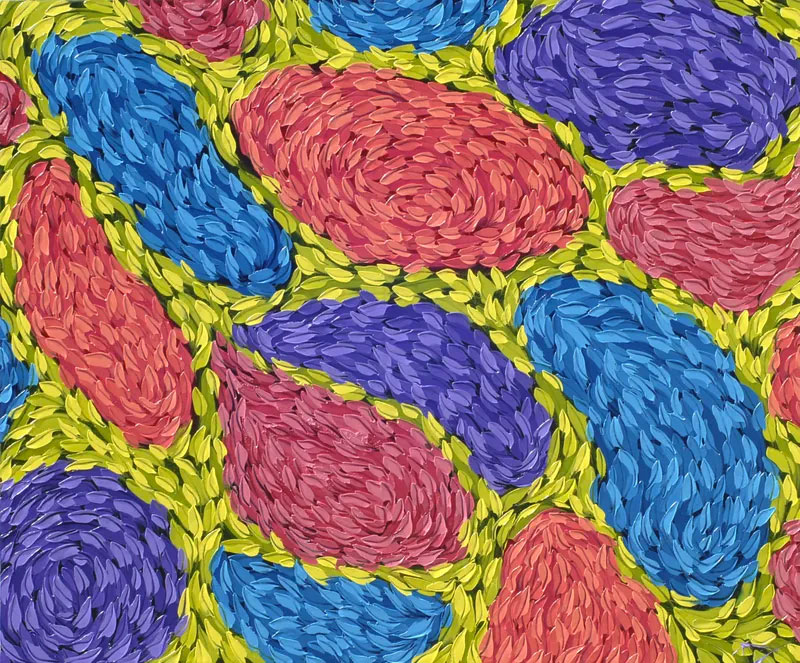 CLIQUES by Bill Stone
Painting, Oil on Canvas
60.0 inch x 72.0 inch
5. Be ready to act fast or miss out
When it comes to original art, there is only one. This means you need to act fast before someone else buys the painting you want! Large pieces are in high demand, so you don't want to risk losing that work of art you fell in love with.
—
Browse our curated collection of original artworks and large scale works. From oversized abstract art to large contemporary paintings, Zatista is your solution for one-of-a-kind fine art. Find art you love.