Painting, Oil on Canvas
When it comes to giving gifts to your friends or family, giving the gift of art can seem like a bold move. Done right, art is a personal and sentimental gift fit for any occasion. Your gift to them may be an addition to their growing collection, or perhaps their first piece of original art. Either way, original art such as a painting or limited edition photographic print is a special gift. On top of being a thoughtful gesture, it's a great way to support working artists. 
Giving the gift of art shows you know someone well, and there's a lot to consider when it comes to choosing the perfect piece for your loved one. It's a gift they will surely remember forever.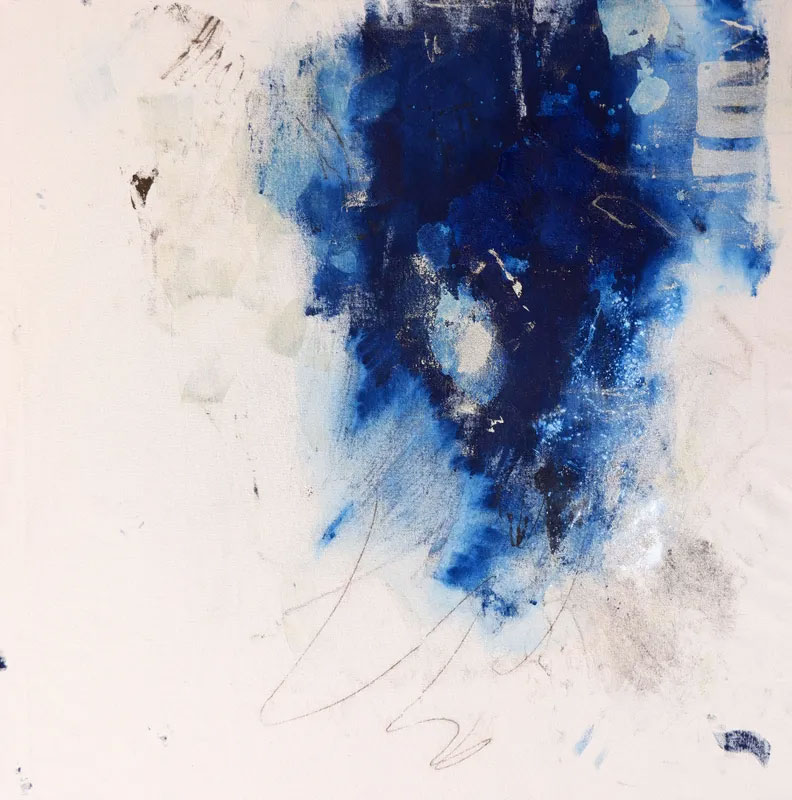 Blue and Gold by Melissa Mcgill
Painting, Acrylic on Canvas
What kind of painting or art should I buy for a friend or family member?
Choosing artwork for a loved one can feel daunting, but if you follow some general guidelines you're sure to be successful. If you plan on running your idea by a couple of friends, be sure to not get caught up in the opinions of others. It's going to be tempting to run the idea by as many people as you can, but remember – art is totally subjective, and you will get a lot of different responses and opinions. This can lead to feeling overwhelmed by the process. Our advice? Go with your gut, and choose the piece that feels right to you.
What style of art do they like?
Of course, the first thing you will want to consider is what kind of art they like. Is there a style of art that they have a soft spot for? Perhaps your giftee loves abstract art, or maybe they prefer impressionist art. Are they more drawn to landscapes or geometric art? 
Do they have a favourite artist? If they do, consider purchasing a piece from the artist – or, if it's out of reach (we know buying a Van Gogh isn't exactly a breeze) you can look online for artwork by artists with similar styles.
These are all things to consider when purchasing art as a gift. You will want to choose a piece that suits their personal style and tastes.
What is their home like?
Style is one thing, but it's important to remember that the original art that you give as a gift will be displayed in their home. So you'll want to think about what their home looks like, how much space they have, and how their home is decorated. Your gifted painting will be hung on their wall, so you want to make sure it fits in with the look and feel of their home.
If their decor style is more eccentric, you can get away with a lot, and go for something that is more daring. However if they like to keep things minimalistic, a black and white painting or an abstract work might be the better choice.  
That being said, it's important to ensure that they actually have the space to hang the artwork! With that in mind, you should consider their home when choosing the size of your artwork.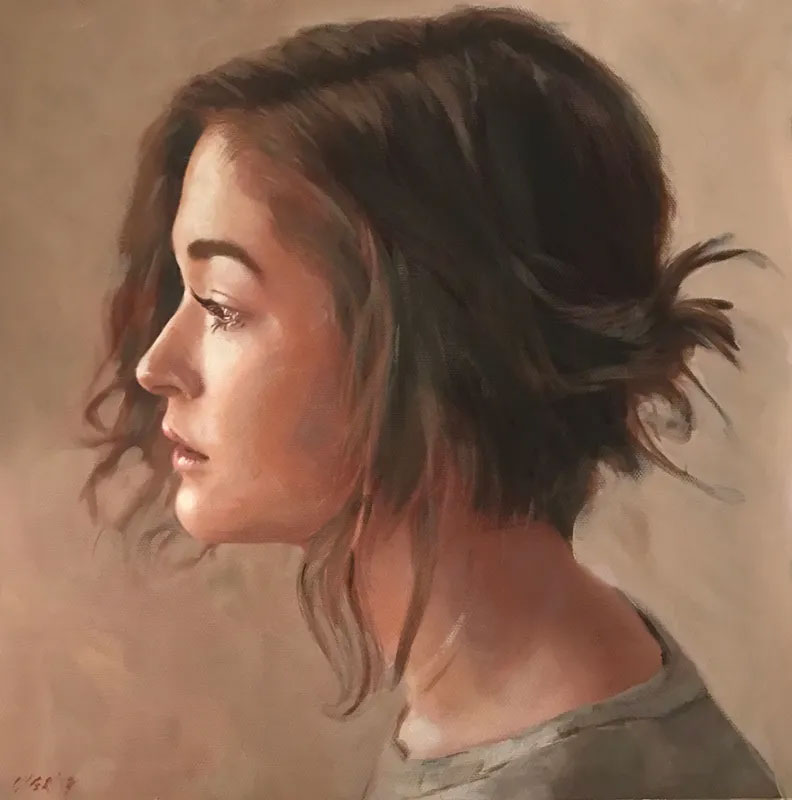 Innocent Light by William Oxer F.r.s.a
Painting, Acrylic on Canvas
Should I commission artwork for a loved one?
Commissioning a work of art as a gift is sure to be an amazing surprise for the recipient! This is where you can get really personal and work with an artist to create something specifically with your loved one in mind. Here's what you should know about commissions:
Choosing What to Commission
Choosing what to commission can be challenging when there are so many options! Portraits are an excellent personal choice. Or maybe there is a place that they love – a specific location somewhere in a city, or something more general like the ocean. Don't let yourself feel limited by themes, though. Always trust your gut.
If there is an artist they love, consider a commission with their favourite artist. You should also consider their favourite styles of art and the style of their home when choosing a commission, as mentioned earlier.
How it works
Whatever you're looking for, Zatista can help you work with an artist to create a commissioned work of art. We're here to help guide you through every step of the process so that you have a seamless and enjoyable experience. Zatista has helped art collectors all over the world to commission fantastic custom paintings. So not only will you be gifting a one-of-a-kind painting, you can gift one that was specifically created with them in mind! You can submit a no-obligation request for a commission here. 
We had the perfect experience from beginning to end and am so happy we found Zatista! We commissioned a painting for a gift with Bea Garding Schubert and it was wonderful. Thank you Jordan and Bea for making it happen exactly the way we envisioned it 🙂 I hope to work with you again!

– Lori, Zatista buyer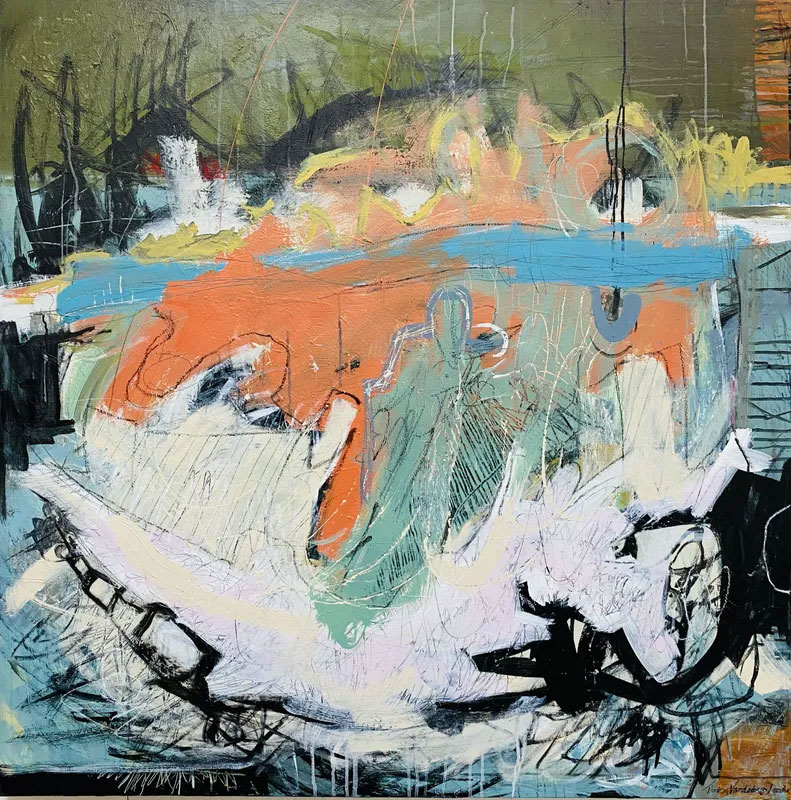 Swell & Surge by Theresa Vandenberg Donche
Painting, Acrylic on Canvas 
When in doubt, buy a gift card.
Sometimes it's best to let the recipient choose their own gift. When this is the case, there's no better choice than a gift card! You can give the gift of art easily by purchasing a Zatista gift card for your loved one so that they can find the perfect piece of art for their collection.
Ready to gift?
Giving the gift of art is a truly special gesture that will wow your recipient. It's sure to be a memorable gift! If you're ready to gift, you can browse our curated collection of original art, reach out for a commission, or buy a gift card.