Question: If you were stranded on a desert island and could only listen to one song for the rest of your life, or read one book, what would it be? But wait, there's more: If you could eat one food for the rest of your life, what would you eat?
Oh the torture! I can never answer those questions. At the banquet of life I'm a buffet person. I'm not much for routine; I like trying new restaurants rather than going to the same old standby every weekend. So, it may not come as a surprise to hear that in my opinion, picking one style of art to collect is not always easy, or necessary. But we are in muddy waters here as picking a style is subjective and is a very personal preference.
If you haven't already done this, take note of your stylistic tendencies by briefly looking inward at your life, stylistically speaking. Is your house an eclectic mix of furniture or do you have the avid collector's gene? Is variety your spice of life or do you have a long time hobby that naturally shapes your sense of style? Perhaps you are really into architecture, travel, history, or fine crafts? Whatever your natural taste is, that is the direction to pursue. Most importantly, whether you want to buy all black & white photography,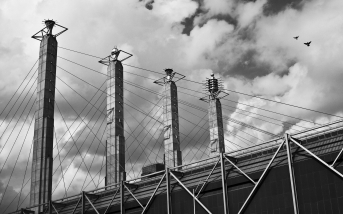 only sculpture,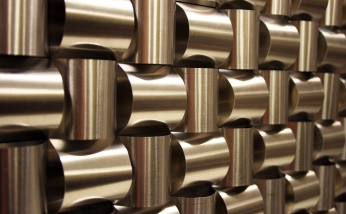 or a mix of woodcuts, textiles, and ceramics,
there is really only one nugget of advice I would offer: be discriminating, collect thoughtfully, and build a dynamic collection.
Here's a cautionary tale from my own experience. I recently had a client with a large, brand new house and many empty walls. Quickly, she fell in love with one artist and we commissioned a painting from him. Before that painting was complete, she wanted to start another commission and then another! At this point, I had to ask if she was truly going to be happy when she looked up from her checkbook and saw that the only 5 paintings she owned were by the same artist. I encouraged her to break free from her tunnel vision long enough to build a strong blend of artwork as a base for her collection and continue commissions by favorite artists down the road, if still desired. I didn't want her to be married to this style without living with it first.
Ultimately, you'll want your individual pieces to work in concert together and create synergy. Make your collection a delight for the eyes, a feast for the senses! Not in a haphazard way, but with the intention of creating layers of intrigue and transitions in content, shape or color. Ask yourself: What combined action or interaction is present among the pieces in my collection? Is there a resulting energy that is greater than the sum of the parts or does the combination of these works create an enhanced effect? When considering a new purchase, will the addition of this artwork add a compelling new layer of interest to this group of artwork?
Below are images of an art collection which happens to illustrate the best of both worlds: picking one style in some rooms and mixing styles in others. I find this to be a thoroughly dynamic and inspirational collection.
Worst case scenarios: 1) you've gone overboard on a particular style leaving you with a one-dimensional collection, or 2) you have total chaos! Not to worry, it's all fixable via a discriminating and thoughtful exercise of adding or subtracting artwork. As my favorite style guru Tim Gunn would say, "Make it work!"
Photos: From zatista.com Tracy Mewmaw photograph, Hugo Cruz sculpture, David Page woodcut, Ellen Brook watercolor on silk, and Martin Tessler for The New York Times/Douglas Coupland Residence, Vancouver, B.C.