Headed to The Guggenheim or The Getty Center? Let your weekend trip to the museum inspire your next art purchase.
Sound expensive? You may be saying, "Sure, I'd love to own a Picasso but I'm no Rockefeller!" And neither am I. Whether you've purchased art before or not, sometimes a little point in the right direction is needed.
Your taste in artwork is already engaged when you select which museum you'll visit. So, use this opportunity to take your creative interests a step further by enjoying the freedom to explore your intuition when it comes to art. After all, there's no built-in pressure to buy at the museum the way you may feel when going to a gallery. Forget your art history lessons, the artwork's value, and your budget just for the day. Within the walls of the museum, get in touch with your creative side. Walk through the museum's galleries and notice what speaks to you.
Maybe you see a Jackson Pollack and think, "Wow, I love the scale! I want to buy something big." Maybe you see a Mark Rothko and realize that you are so moved by color you want your next art purchase to be a all about color. Or maybe a Richard Serra print will inspire a very graphic black and white image that tickles your mid-century sensibilities. Let the art on those museum walls talk to you. If you are responding to a Caravaggio, maybe you like portraiture or the exploration of light and shadows. If Van Gogh has always been a favorite, is it because you like bright colors? whimsy? or very expressive painting styles? What exactly are you responding to? Let the answers you discover at the museum shape your art collection and let your own artistic voice shine through the art you buy.
My recent trip to "Slash: Paper Under The Knife," a paper exhibit at Manhattan's Museum of Arts & Design, inspired me to make this art form my next purchase. I was already interested in paper when I planned this visit, and the moment I walked into this show I was so excited by the creative use of paper and the unusual treatments the artists employed using this ubiquitous material. Not even half way through the show, I was determined to start looking for a piece of artwork in this genre that I love and can afford. That makes my hunt for art so much easier! See below for images that inspired me from this exhibit paired with artwork that is a very real possibility to own.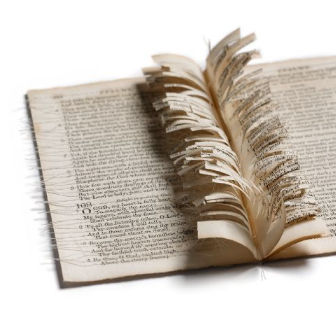 From "Slash: Paper Under The Knife" Inspiration art: Carol Kunstadt/photo: Kevin Kunstadt
Possible purchase: Jan Sessler/photo: Jan Sessler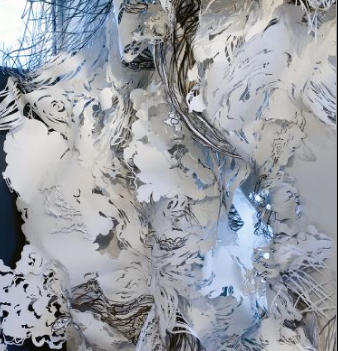 From "Slash: Paper Under The Knife" Inspiration art Mia Pearlman/photo: Jason Mandella
Possible purchase: Mia Pearlman/photo: Voluta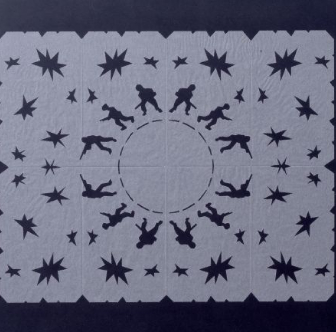 From "Slash: Paper Under The Knife" Inspiration art: Mona Hatoum/photo: Stephen White
Definite purchase: Mexican paper flags/photo: Gwen, courtesy of Flickr
Experiencing an emotional connection to your purchases increases your love for them. The story surrounding each piece of art you buy becomes half the fun of collecting. So… get inspiration for your next art purchase by visiting a museum and observing what works speak to you. Use that as your guide.