WallSpin, a refreshing and accessible blog on the worlds of home wall art, interior design, and home d&eprime;cor.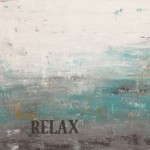 December 08, 2016 by Victoria
Especially during this busy time of year, we need to remember that everyone needs some down time once in awhile. Whether that means curling up with a book, sitting out on the deck with some hot tea, or just breathing in the stillness of quiet moment ...

December 06, 2016 by Victoria
Is it just me, or did we skip over fall and plummet straight into winter? I don't know about you, but it is COLD here ...

December 01, 2016 by Victoria
There are plenty of ways to add a little spice to our lives. What is your guilty pleasure?