Life moves at a slower pace in the countryside, where its people live as one with nature. The farm may not be the first place that comes to mind when you think of art, but for many artists, it's a canvas waiting to be explored. Between the rolling fields, the rustic barns, the farm animals and the open blue sky, it's an inspiring scene for many artists.
Rural-Inspired Original Artwork
Zatista artists have found inspiration from the rural life around them, whether it's right here in North America or in a foreign countryside across the globe. We've selected several farm-inspired art pieces to showcase the diversity of how artists interpret agrarian scenes.
Livestock from the American South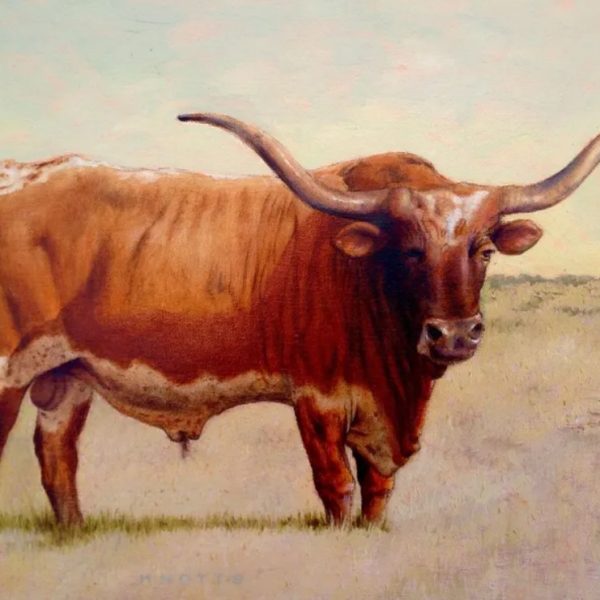 This piece by American artist Steve Knotts features a Texas Longhorn bull. The bull is often thought of as an iconic Texan animal and this piece captures the strength of its subject well. The artist shares how his work is inspired by his Southern surroundings: "Living in Texas and California over the years, I am constantly influenced by the surroundings where I live and travel. The more lonely, sometimes dirty, neglected areas I see seem to attract me to see the beauty of the history that created them."
Texas Longhorn by Steve Knotts
Blue Skies in the Countryside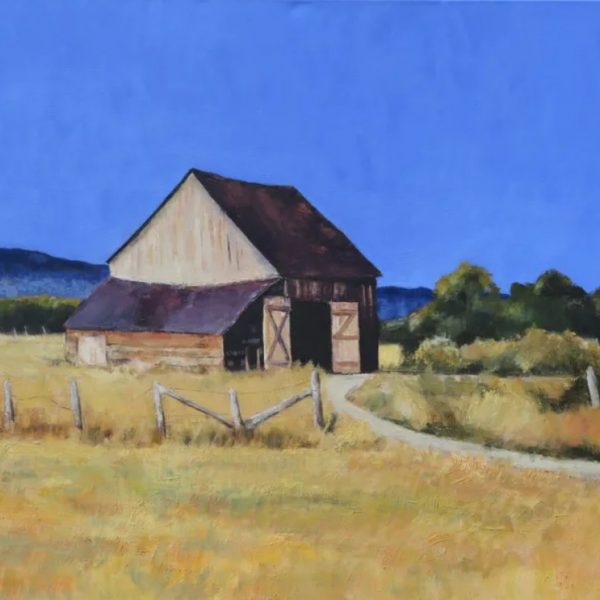 This original oil painting by American artist Stephanie Berry depicts a rustic barn under an expanse of sunny skies. This piece captures the serenity of rural living and instills a sense of calmness. The artist explains her thought process behind this piece: "We all know the proverbial saying about leaving the barn door open, or how many of our parents asked us if we lived in a barn when we left an exterior door open. Unless there is livestock that can run away, leaving the barn door open in warmer weather makes sense. The cool breezes can blow through."
Open Barn Door by Stephanie Berry
Counting Your Chickens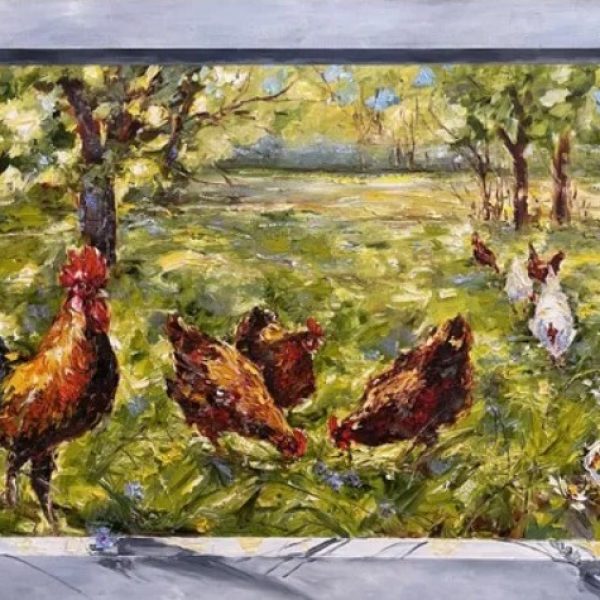 This canvas painting features brightly plumed chickens in a beautiful countryside setting. Cypriot artist Diana Malivani is known for drawing inspiration from nature for her work, and this piece illustrates how well she captures these beautiful scenes. Her philosophy on nature is: "It is very important for a human being to be in harmony with self and nature. Only then is it possible to commune with all the beauty of the surrounding world, hear the murmur of the trees and flowers, be in touch with the music of waterfalls and torrential rain, and sense the breath of the sea and passing clouds."
In the Shade of the Trees by Diana Malivani
Life on the Farm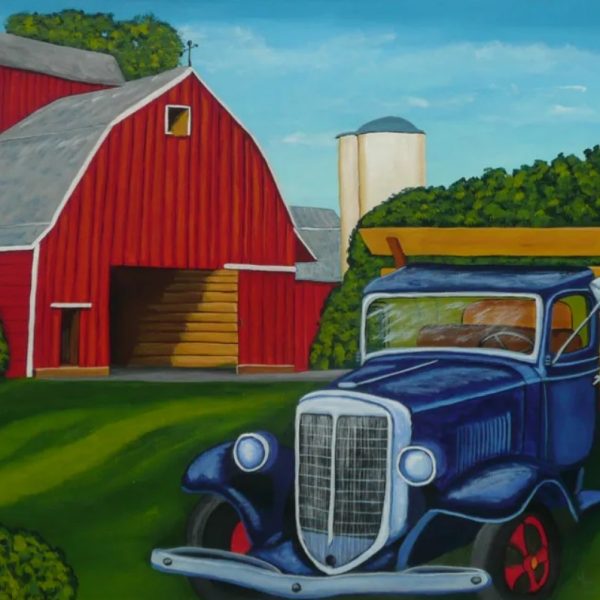 Artist Anthony Dunphy lives in Japan, which he says has led to a slower lifestyle and a softer quality to his work. He draws inspiration for his work from his personal interests, such as music: "A love of country music has seen the introduction of farm scenes, cowboys and trucks to my works — as has a lifelong interest in classic cars with an Art Deco flavour.
My finished works are filled with light and vibrant colors to reflect my personal view of the world. Joy is found in every part of my experience and I hope that the feeling conveys itself through my art to all viewers."
Barnyard Truck by Anthony Dunphy
Rural Living at a Glance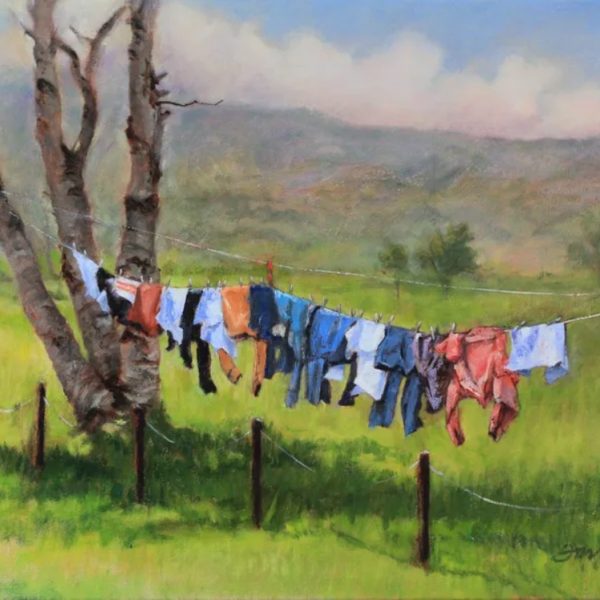 Canadian artist Barbara Farren grew up on a farm in rural Ontario. Her work features rural scenes in farmlands across the country. This piece was inspired by the landscape in a small Quebec town: "This clothesline is in Baie-Sainte-Paul, a famous artistic village along the St. Laurence River in the fabulously beautiful Charlevoix area of Quebec. Most Quebecers continue the tradition of hanging out clothes, even into the colder months. I find the clotheslines often biographical and we can imagine who occupies the house."
Birch Tree Laundry by Barbara Farren, CSPWC
Shop Rural-Inspired Original Paintings on Zatista
These farm-inspired pieces show how artists can find beauty in the simplest of settings. Shop these pieces and the rest of our collection of original artwork from around the world to find your new favorite art piece!