American abstract artist Dan Louth describes his art style as eclectic. Based out of San Francisco, California, he creates acrylic and oil paintings that explore varied color palettes and textures.
From Engineer To Artist
Dan Louth has spent most of his professional life as a software engineer and business owner. An avid art lover all his life, he began painting about a decade ago. His studies at the Artis Anima in San Francisco jump-started his career in art. Louth was always inspired by abstract art, and after spending a few years studying painting, he began to create his own large abstract paintings.
Eclectic Artistic Influences
Some of his artistic influences include the neo-expressionist Jean-Michel Basquiat, street artist and political activist Banksy, the early modernist Chagall, and many lesser-known artists.
The Instagram art community has also been a source of inspiration, with talented artists from around the globe sharing their craft. He shares that he studies art and follows many artists on social media. Their talent and work inspire him and his creative process.
When Louth is not painting, you can find him outside. He loves mountain bike riding, hiking, running, and travelling. He draws inspiration from his time spent outdoors in nature and his travels.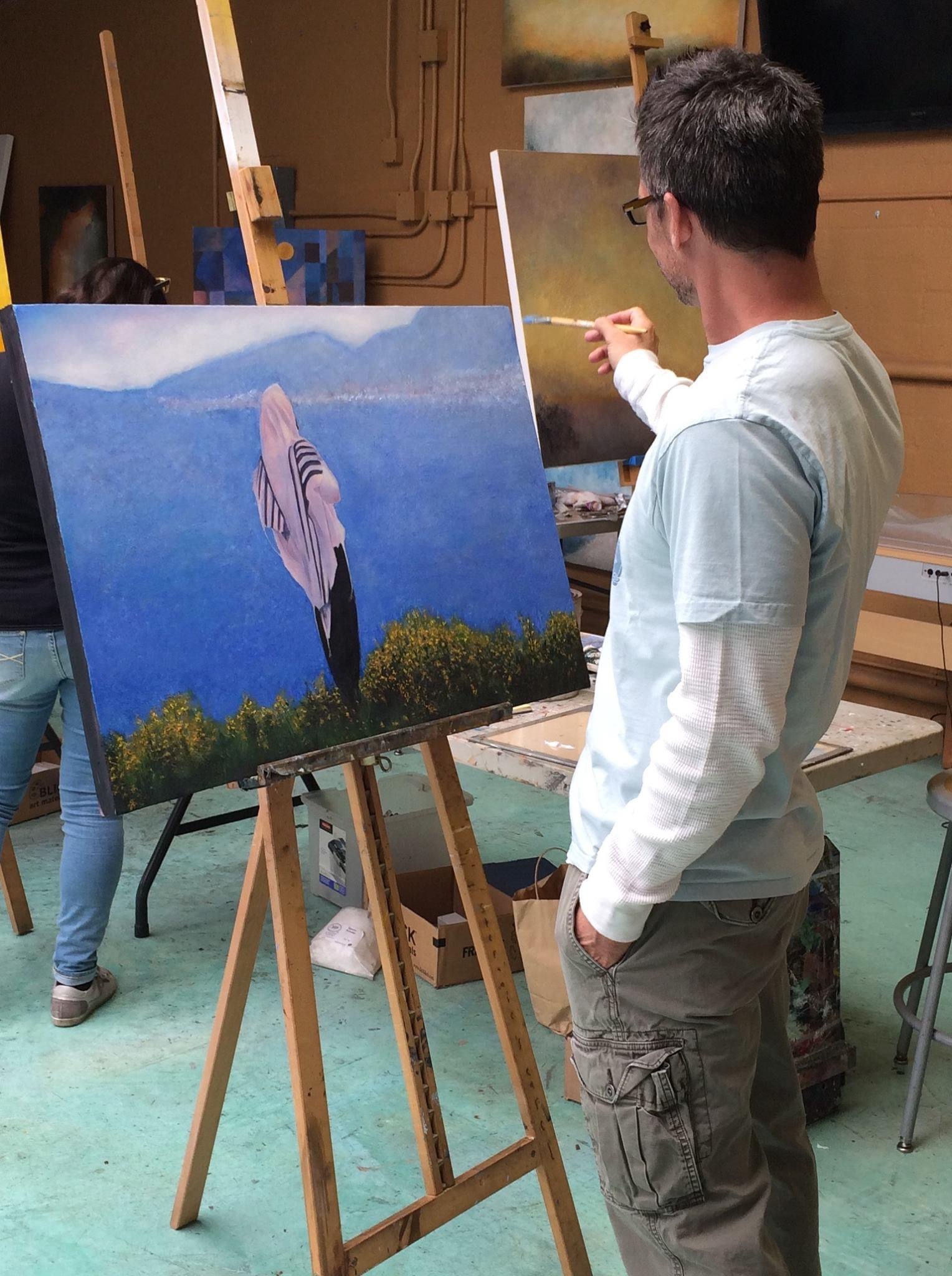 The Artist's Evolution
"When I first started painting, I really wanted to understand the painting process, so I painted realistic artwork. Things that looked a lot like photographs." Louth shared when asked about how his art has evolved over the years.
"But this was never my intention, as I've always loved abstract art. Once I decided I was knowledgeable in paint application, colors, and technique, I moved towards abstract work."
A typical day spent creating art takes place in Louth's home studio, or at an art studio near his home. Passionate about the art of painting, he aims to devote time to his practice every day. This typically leads to about four hours daily spent creating works of art in acrylic or oil.
The Artistic Process
"Before I start a painting, I generally have an idea in mind. Normally, I will start the painting with that idea in mind, but usually, my paintings change throughout the process." said Louth of his process.
"I go with the flow of my creativity and let whatever happens happen. I like to layer my paint and to give it a lot of depth. My paintings have a lot of layers and textures."
Louth shares that he doesn't listen to music while painting because he likes to get into the zone with minimal distractions.
When we asked Dan Louth how he defines success as an artist, he put it simply. To him, success is someone who paints artwork that they are proud of and that they love. He considers himself to proudly fall into this category.
Abstract Paintings by Artist Dan Louth
This artist's unique abstract style doesn't shy away from the use of color. Many of his paintings feature elements inspired by landscapes, nature and his travels to foreign countries.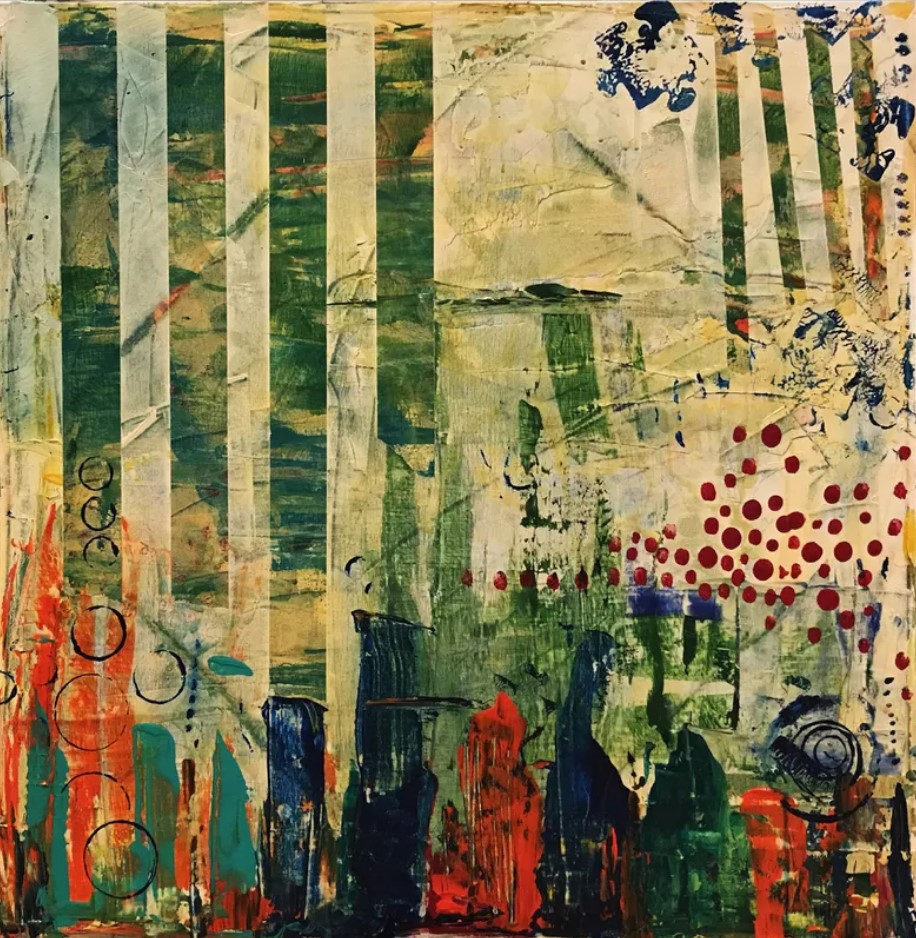 This piece, titled Sheets of Rain, was inspired by a trip to Costa Rica. Louth shares the inspiration behind the piece: "While staying in Costa Rica I was sitting on the deck of my small room watching a beautiful and powerful storm. The rain was coming down harder than I had ever seen. Although it was the middle of the day, it was dark and the colors were stunning. The rain was coming down like sheets of water. I painted this painting to honor that storm."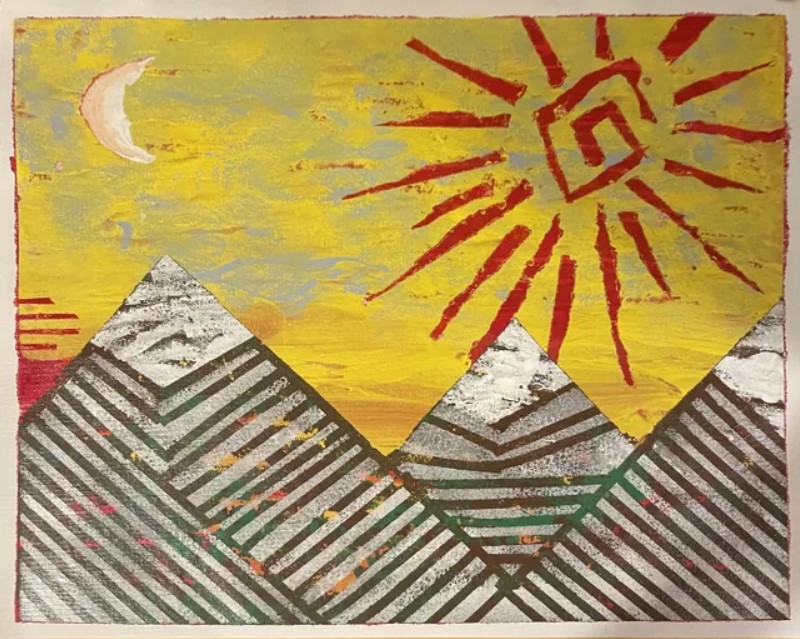 This vibrant piece was inspired by the colors of the Sundance Mountains in Utah.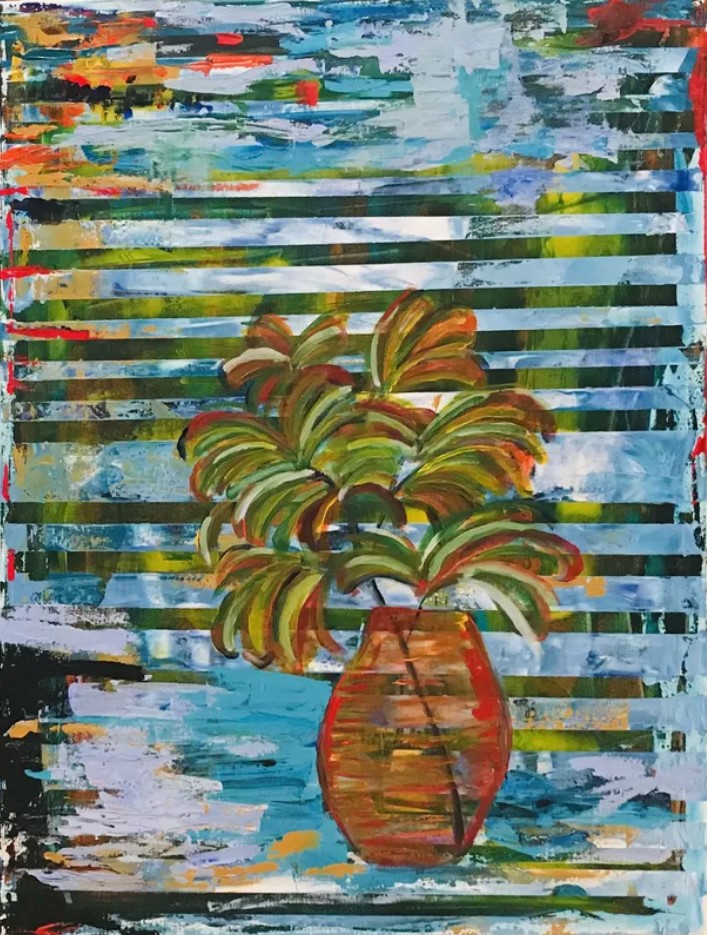 My Saved Tree was inspired by nature in Louth's own backyard. "When one of my favorite trees in my yard was knocked down by a storm, I was very sad. I took one of the branches and placed it in a glass vase. The branch lasted much longer than I expected, which made me happy and inspired me to paint this painting."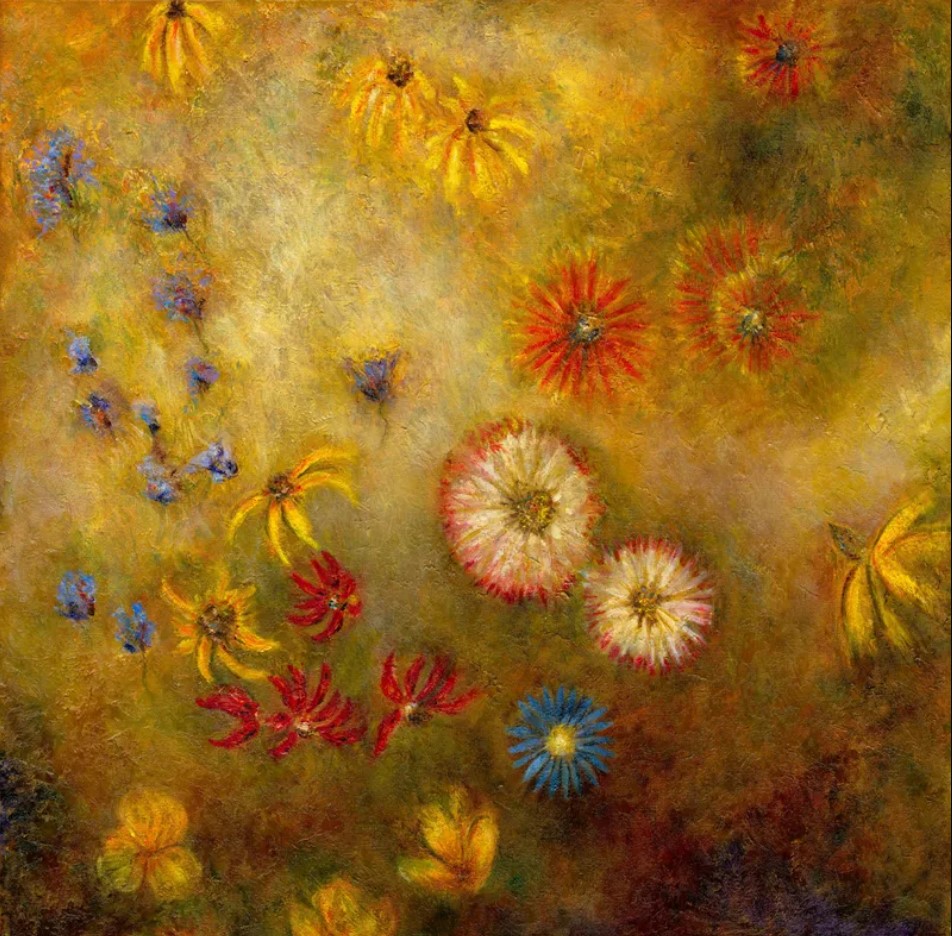 Louth uses floral accents to add brightness to this painting. He shares what inspired him to create this piece: "Inspired by a difficult year and the hopes for better days in the near future."
Explore Art Works by Dan Louth
Shop paintings by this artist and discover their collection of abstract works.