Are you a nature lover? When it comes to fitting your home with original art, a display of nature is always a great idea. Landscapes and seascapes in art can make you feel like you're already in the depicted scene – filling you with a sense of peace. These works can take your breath away and leave you in awe. 
Artists have been painting nature scenes since the beginning of time. They've been able to capture the movements of water, the light of the sun as it hits objects and the growth patterns of plants in amazing ways. 
There is something about nature that draws people in. Maybe it's because it's full of mystery and delight or maybe it's just because it feels like home. 
See how 5 of our artists capture the everyday beauty of nature in their art.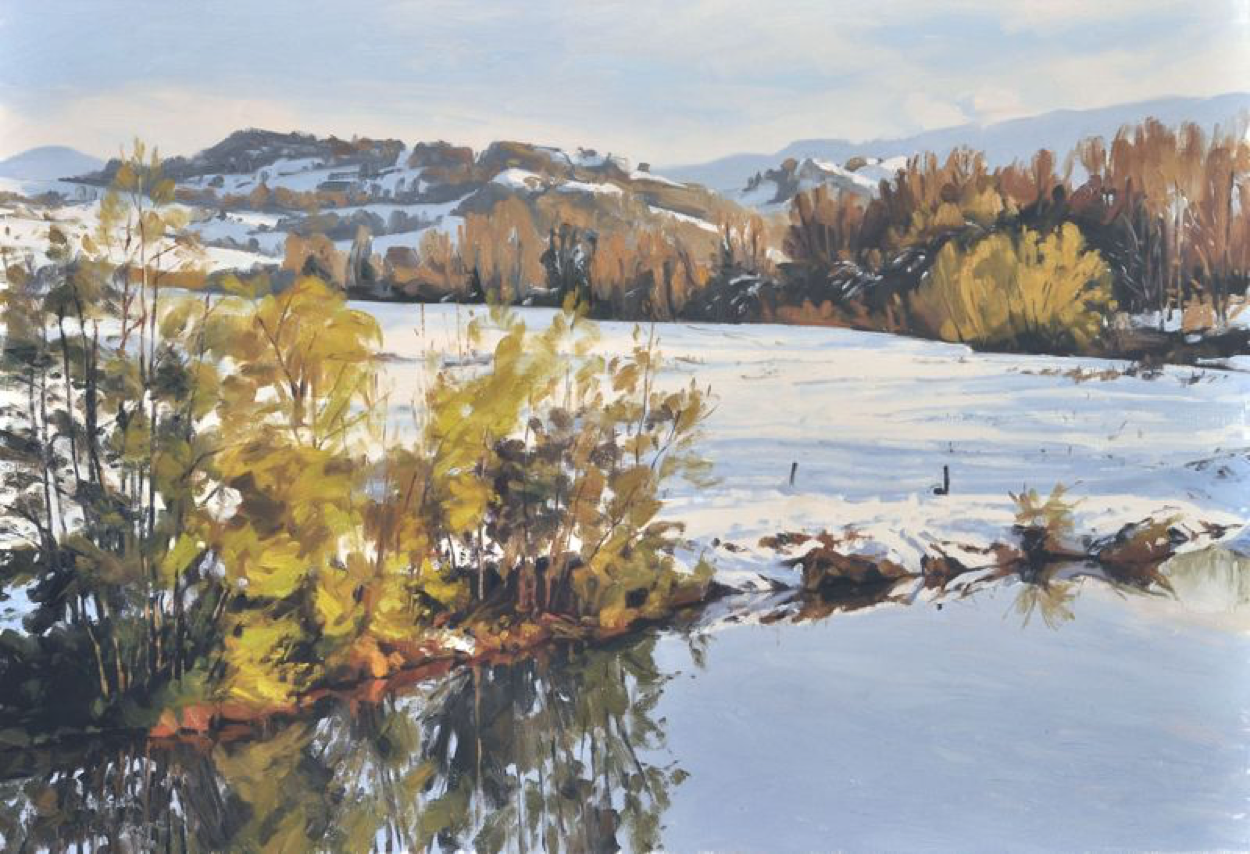 November 15, snow on the banks of the Loire river by Anne Baudequin
Painting, Oil on Canvas
35.0 inch x 51.2 inch
Anne Baudequin
Anne Baudequin is a French landscape painter. Her work, which consists of landscape oil paintings created "Alla prima" (wet on wet),  is based on observation in nature "En Plein Air".
"I like the poetry of simple subjects like the paths around my village, the edge of a river, a cloud above the mountains…" says Baudequin of her art.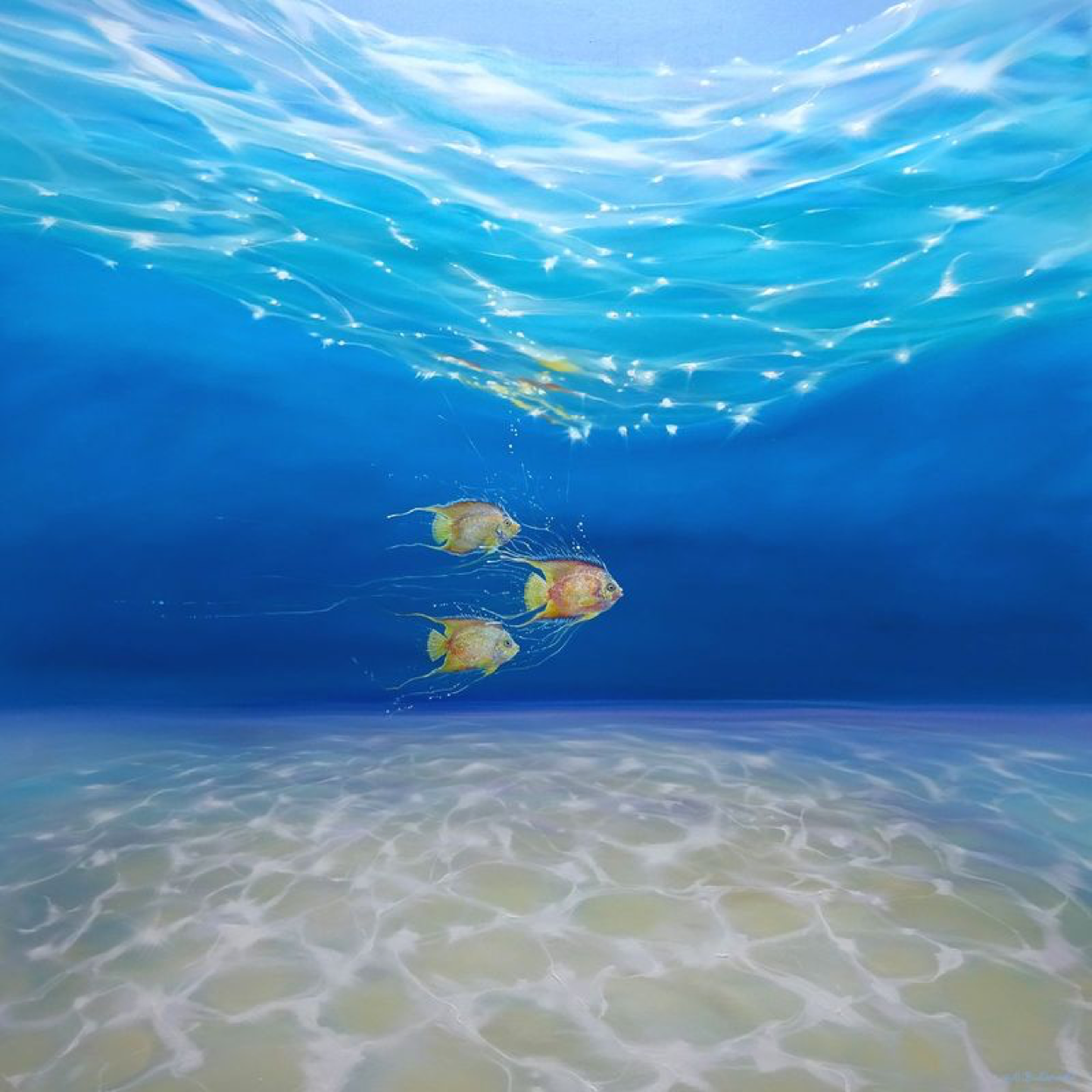 Under Sea Escape by Gill Bustamante
Painting, Oil on Canvas
39.8 inch (101.0 cm) x 39.8 inch (101.0 cm)
Gill Bustamante
Gill Bustamante started painting at the age of three and now paints professionally in Sussex. While she does a lot of Expressionist, Impressionist, Semi-abstract and Art Nouveau, she also invented her own style which she calls 'memory impressionism'. It involves painting a scene she experienced outdoors from memory. 
Gill is a very experienced artist who has appeared in BBC's Home is Where the Art Is series and has sold over 250 portrait commissioned paintings in oils, watercolours and drawings .
From 2000 to 2016, she also taught art classes for Central Sussex College before teaching her own classes in 2017 and continues to do so today.
"I like to think that paintings have 'little souls' woven into them by artist's and that these are what call to a viewer (or not as the case may be) and give a painting presence and desirability." says Bustamante of her work.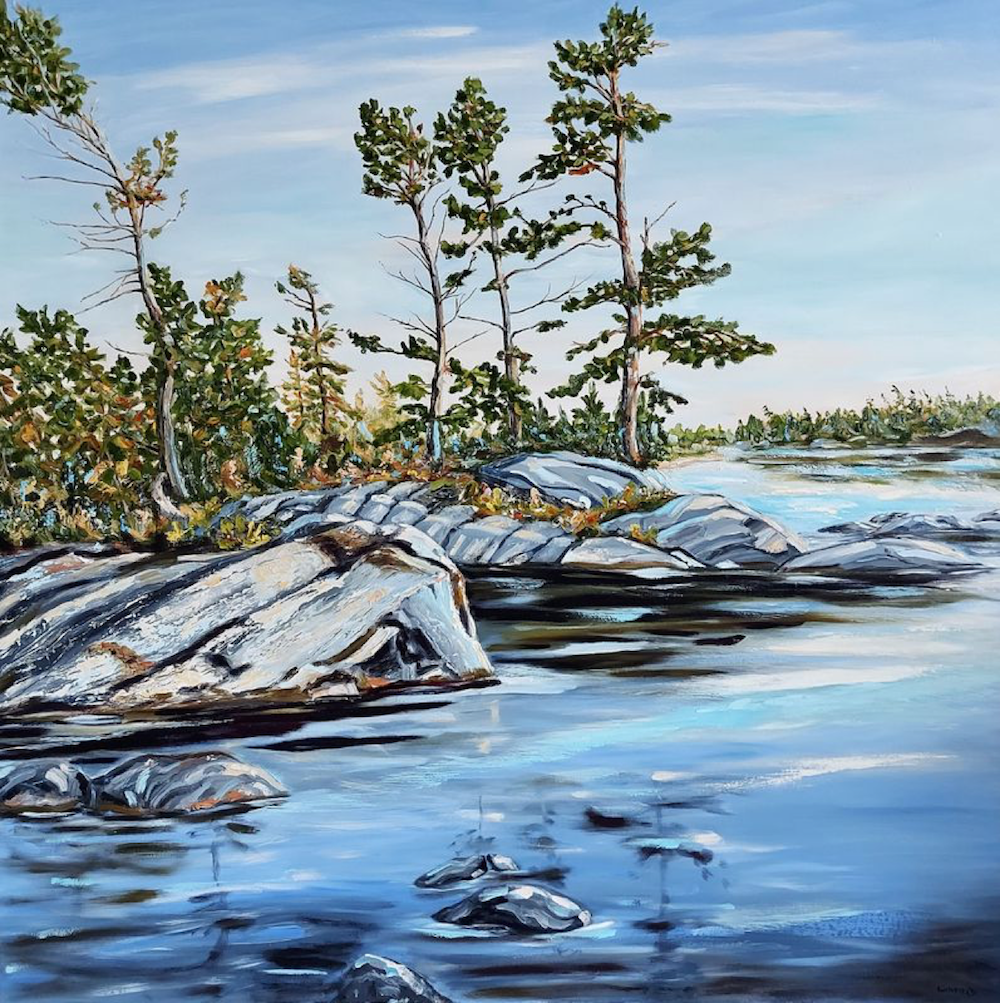 The Way Forward by Darlene Winfield
Painting, Oil on Canvas
48.0 inch x 48.0 inch
Darlene Winfield
A self-described emotional painter, Darlene Winfield creates impressionist paintings, often using blue and white. "These two colors are symbolic for me. White is full of hope and open to anything. Space and dreams live in white. Blue is a colour that I love. It encompasses all types of feelings and can visually change the mood of a painting for me." 
She is a full-time artist, based in Ontario, Canada. She has been featured in multiple Canadian art exhibitions, and was awarded the ATIM Top 60 Contemporary Artists in 2016.
"It is my mission to share art with people to give them an escape from reality if for but a brief moment. To enter a world where you feel lighter and more hopeful." says Winfield of her art.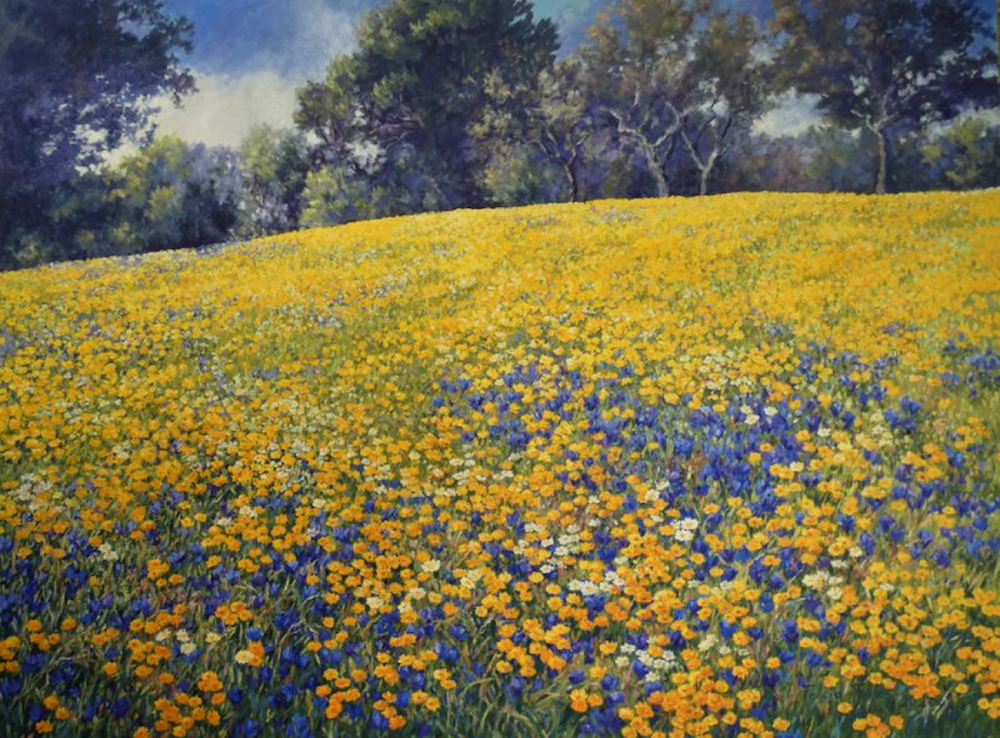 Where The Wild Flowers Grow by Felicia Trales
Painting, Oil on Canvas
35.4 inch x 47.2 inch
Felicia Trales
"My painting is about spring, spring is about flowers, strong colors and joy. It's like traveling in a dream and waking up suspended in the light" 
Felicia Trales was born and raised in Romania in 1963 but moved to Portugal in 2002 and this is where she creates her artwork. She studied at the School of Folk Art in Resita, Romania and has been a member of the Union of Romanian Artists in Resita UAP since 1999. You can find her paintings in private and official collections throughout countries like: Europe, Canada, the US, New Zealand, United Arab Emirates, Taiwan and Singapore.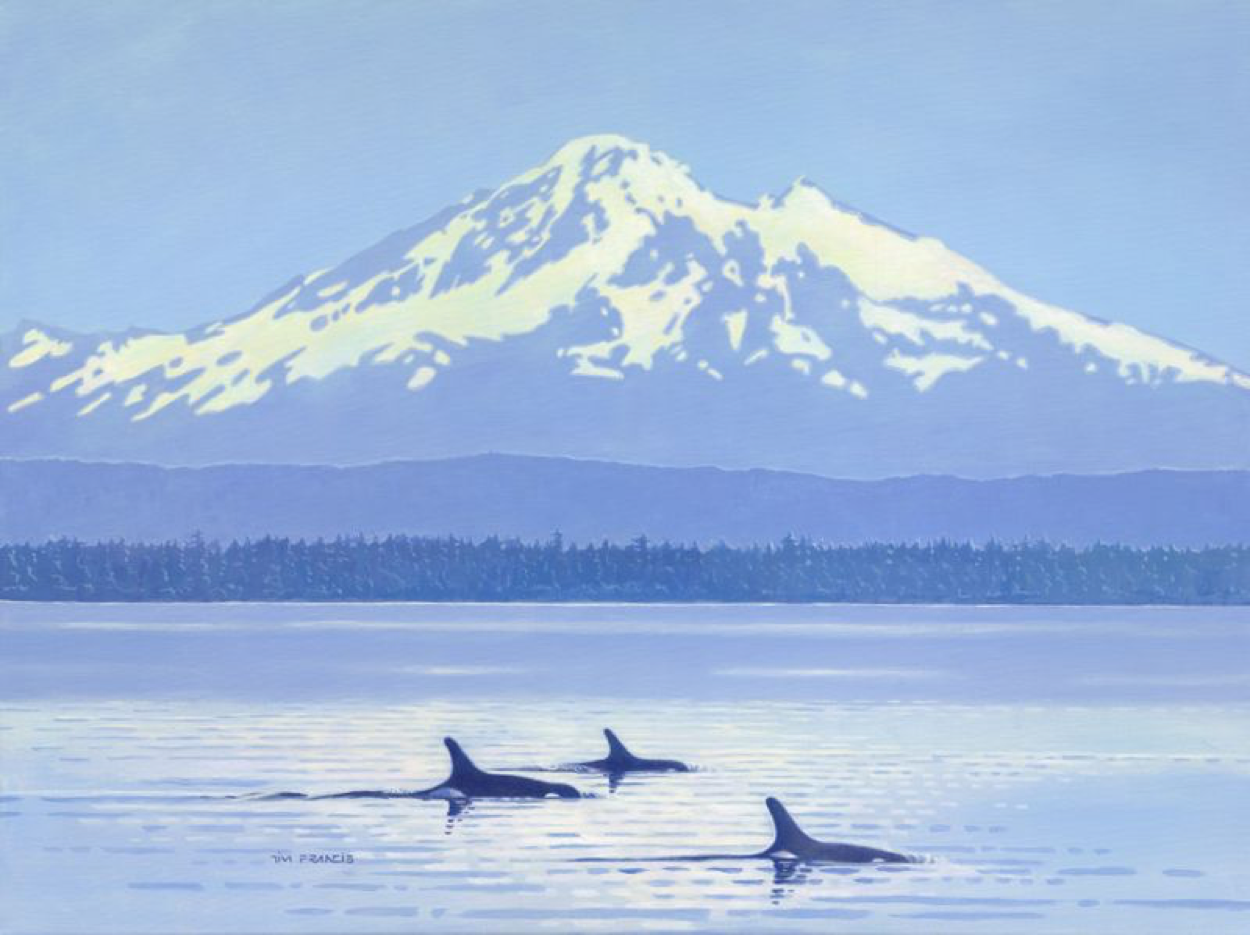 Coastal Wanderings by Tim Francis
Painting, Acrylic on Canvas
30.0 inch x 40.0 inch
Tim Francis
It's no wonder Canadian artist Tim Francis fell in love with making art at a young age – some of his earliest memories involve sitting at the dining room table with pastels and paper, with his mother, renowned artist Dorothy Francis. In the late 70s and throughout the 80s, Francis worked in art direction, advertising and marketing as a newspaper executive, but also pursued commissioned paintings and pencil portraits.
Since then, he was featured as a "Master Painting" by International Artist Magazine in 2001 and today, he continues to paint his landscape works. He describes them as "Magical landscapes. I've made a conscious decision to loosen up, both with the subject matter and with the technique. I'm trying to convey my personal feel for the region in these new paintings and I want viewers to recognize that magic exists behind every landscape, something we often forget as we go about our daily lives."
Want to see more? Browse our diverse collection of original art and find the perfect piece for you. With one-of-a-kind art from artists in over 20 different countries, you are sure to find the style that fits your space.