Humankind has been fascinated by space since the beginning of time. There is still so much unknown. The mysteries of the universe and the beauty of space have given artists some out-of-this-world inspiration to create incredible works of art.
Through astronomical, space-inspired art, we can explore the awe-striking, far reaches of the galaxies.
Explore our roundup of space-themed art!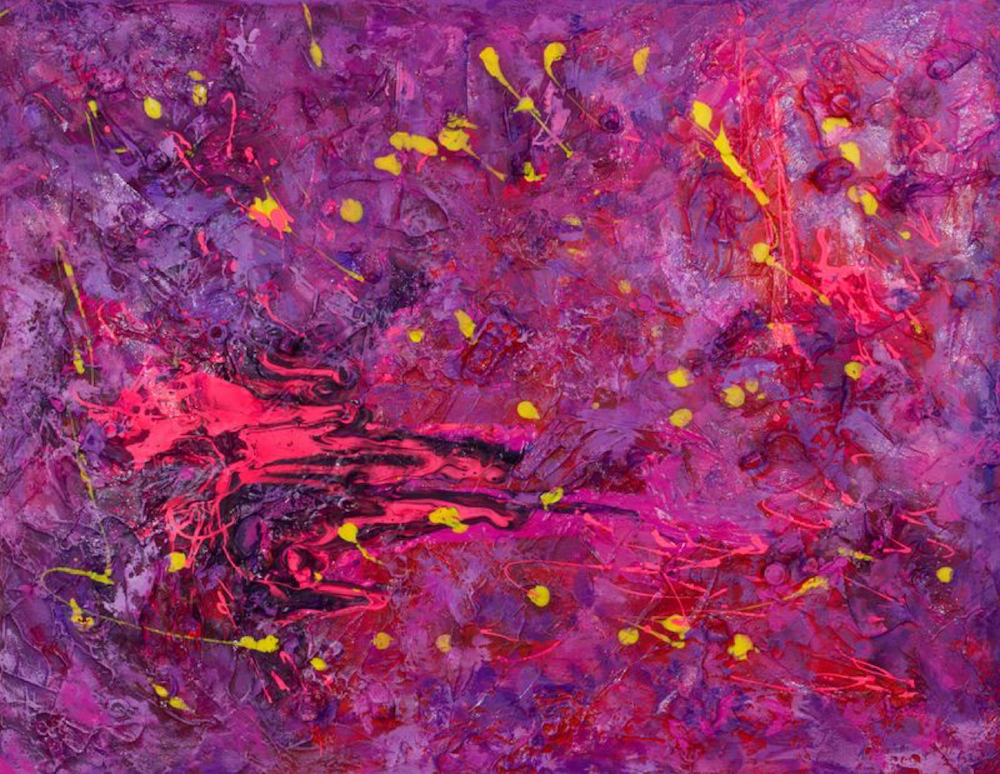 Galaxy of the Glitters by Pamela Rys
Polish artist Pamela Rys creates unique three-dimensional artworks. She has described her paintings are described as "grounded in an admiration of cosmos and an interest in pranic healing energies". She currently lives and works in the United Kingdom.
A word from the artist: 
The style is defined by sculptural use of paint. It is 3-D, built-up mixture of many layers of thick gesso, paint, sand and other materials.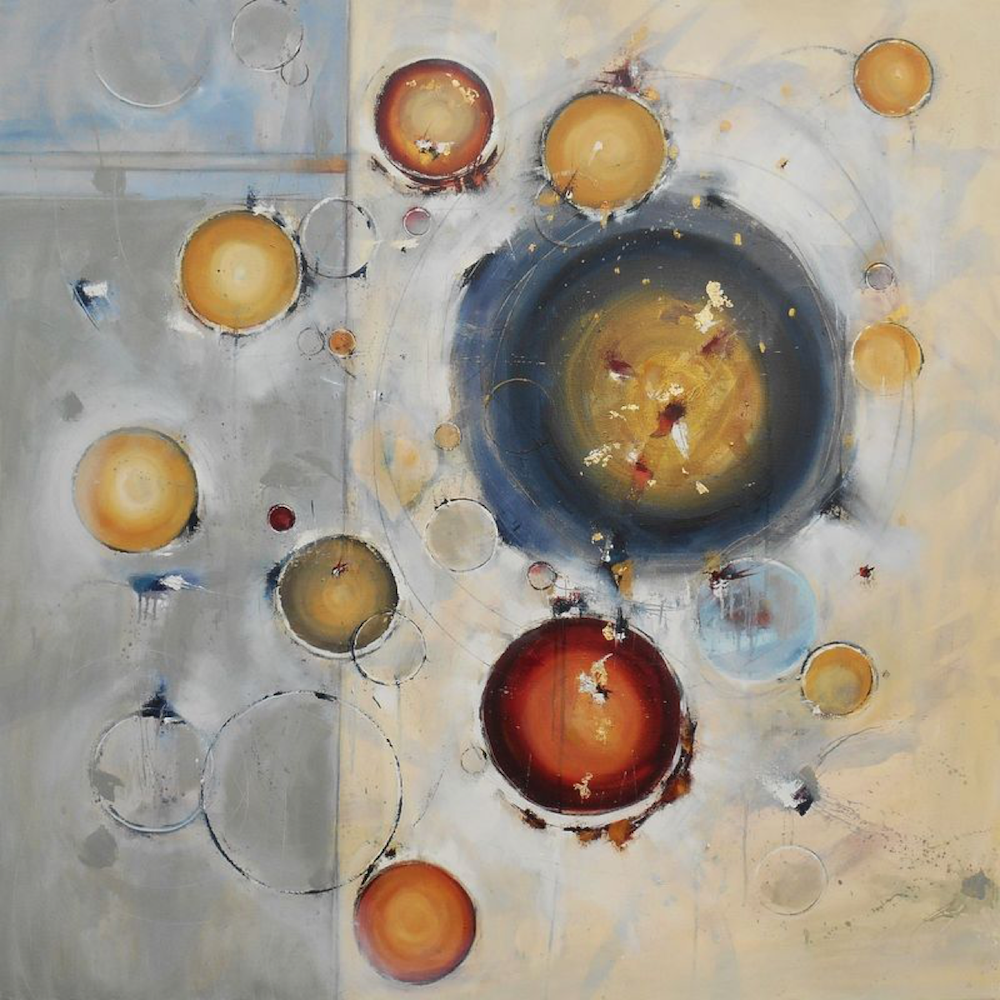 Where The Stars Fall by Cynthia Ligeros
Cynthia Ligeros creates emotion-driven art with impressionist elements. As an artist, she "seeks to explore our place in a world that we have created, yet one which also creates us".
A word from the artist: 
Where The Stars Fall is part of my orb series of paintings, inspired by the idea of "ghost lights" or "will-o'-the wisps" that draw the viewer onto a new path. In my work, I explore the will-o'-the-wisps metaphorical meaning, described as a presence that helps lead the way toward achieving a goal or true destiny.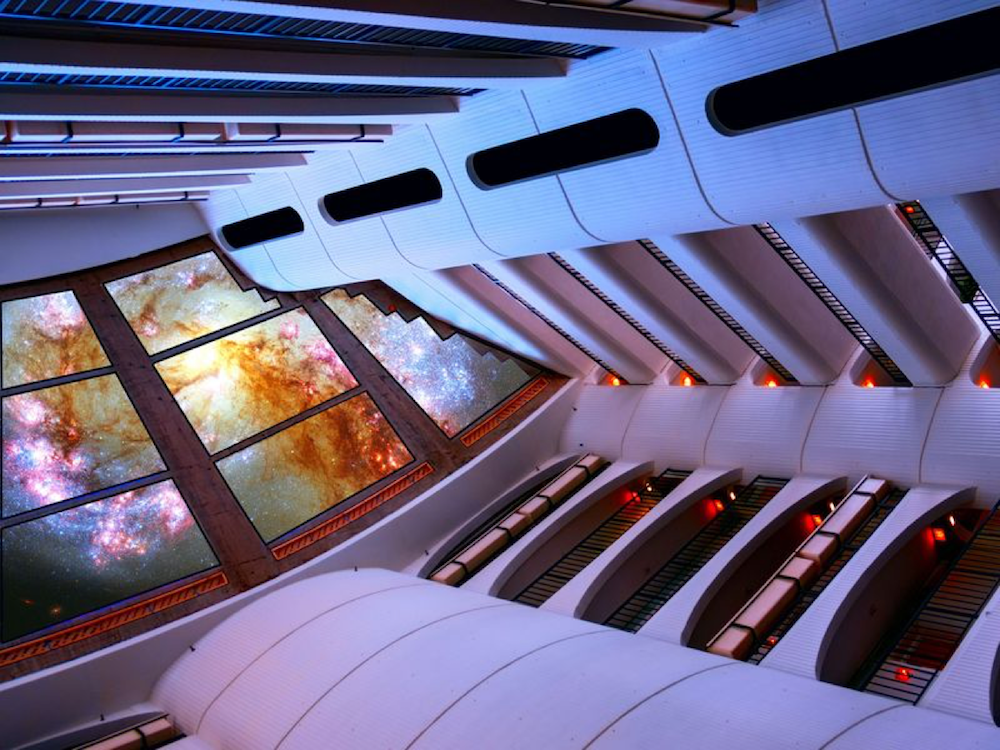 ALIEN SPACESHIP River City by William Dey
Chicago-based photographer William Dey is known for his eye for composition and creative interpretations.
A word from the artist: 
A surreal interpretation of the interior at the iconic River City condos located in Chicago's South Loop area. River City is a mixed-use building in Chicago, Illinois. It was designed by Bertrand Goldberg, to whose Marina City it bears clear affinities, and was completed in 1986 in the South Loop neighborhood of Chicago.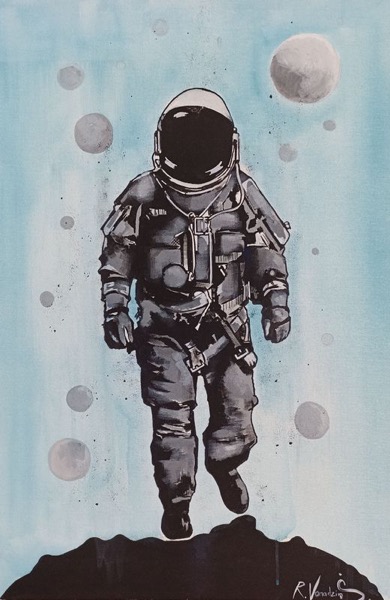 Space Man by Rinalds Vanadzins
Rinald Vanadzins is an award-winning, nationally exhibited urban painter and graffiti artist. In recent years, he has been actively focusing on painting, developing extraordinary techniques in which he expresses his deepest reflections on feelings.
A word from the artist: 
Sometimes when I paint I feel I am in outer space. I always liked these themes about the universe, other worlds, and infinite space. That is why I chose this type of character – an astronaut.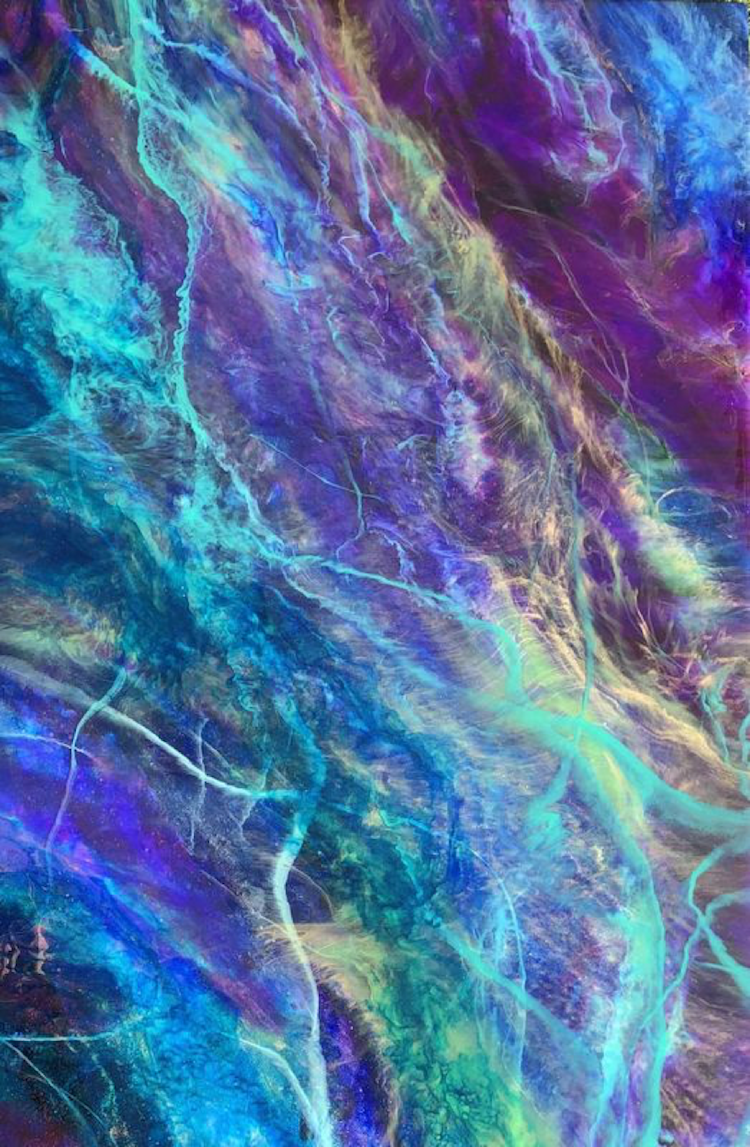 Seafarer's Nebula by Tiffani Buteau
American artist Tiffani Buteau's unique works are created with resin, surfboard crafting pigments, and a blow torch. This unconventional approach creates beautiful works with magnificent depth and a high gloss finish similar to that of glass.
A word from the artist: 
Tiffani created the Seafarer's Nebula as a way to capture the spirit of exploration and adventure of unexplored depths of space and sea. This chaotic but moving recombination of colors and movement dance over each other with an array of light that only resin paintings are capable of capturing. 
Looking for more space-themed paintings and art? Browse our collection of space art or choose from the entire Zatista collection!