There is no doubt that art plays an important role in interior design. Whether you're an interior designer choosing art for your client, or simply looking for a painting for your own home, art makes the space.
So why is art so important in interior design?
It adds inspiration and creativity to a room.
Want to feel inspired in your space? Consider filling it with art! Maybe you are looking for a large painting above the sofa or, creating an artistic gallery wall in the office. Either way, adding art to a room infuses creativity and inspiration into the space. Plenty of studies have shown the effects that creating and enjoying art have on our mental well-being!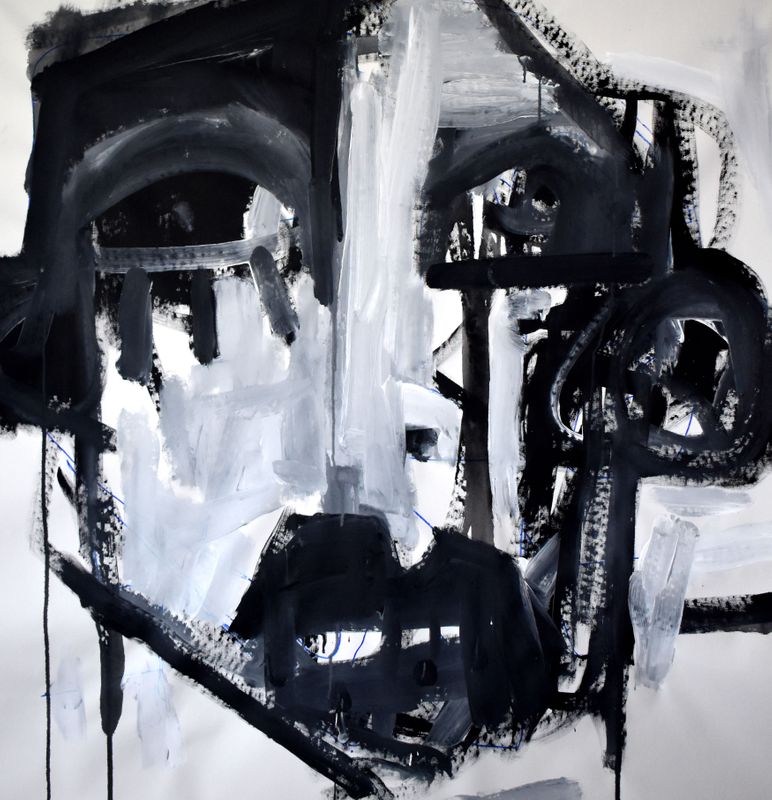 Blanconegro#2 by Dimitris Pavlopoulos
Painting, Acrylic on Canvas
43.5 inch x 39.3 inch
Add a personal touch.
Bare walls can make a space feel cold and impersonal. But art adds a warm, personal touch! Not only is it a tool for self expression, but it can be interpreted differently by different people. Art means something different to everyone, and that is just one of the things that makes it great. And of course, choosing art for yourself is fun!
Tie everything together.
A work of art can make a space feel finished by tying everything together. Sometimes, it is
the final touch needed to transform your space!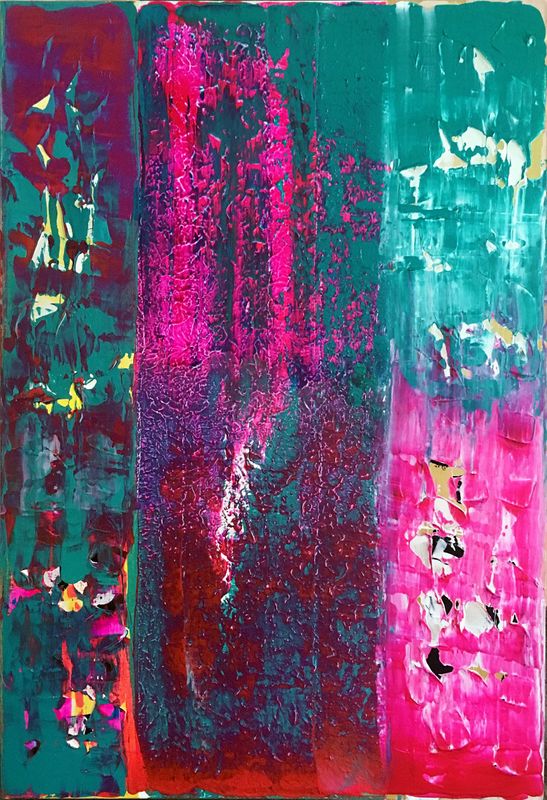 Let It Slide by Preston M. Smith (pms)
Painting, Acrylic on Canvas
36.0 inch x 24.0 inch
Add a sense of colour and texture.
With so many colours and textures to choose from, the painting(s) you select for your space can complement the existing colours and textures in your room, or add contrast. You can also use colour to set a theme for a room.
Our tips for coordinating art with your interiors
When you coordinate art with your interiors, you are one step closer to designing a beautiful space in yours or your client's home. Here are our tips for choosing art and original paintings for your home:
Think abstract.
Though this isn't a rule, and it all comes down to what you like, abstract works are often the go-to for modern spaces. This is because they can be interpreted in so many different ways. Abstract wall art also tends to be more versatile for interior design.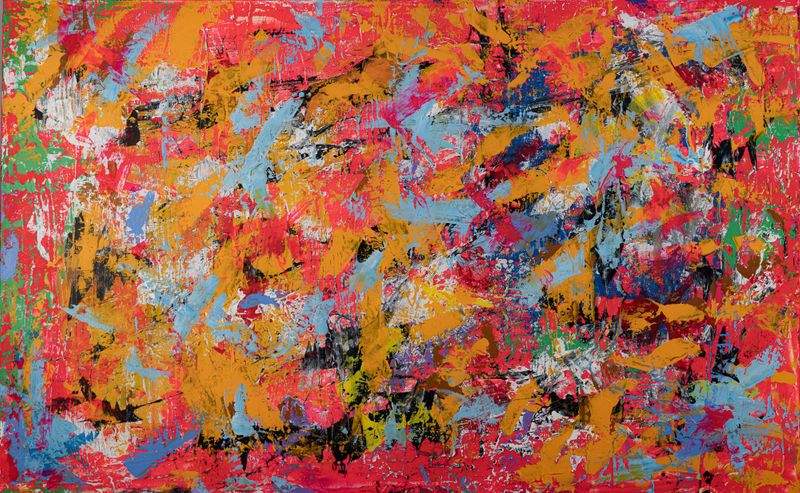 Who I Really Am by Pia & Sean Red
Painting, Acrylic on Canvas
48.0 inch x 30.0 inch
Size for impact.
Large works make for a bigger impact! Try placing a massive painting above the sofa, or a large portrait painting in a smaller space. Large art works best as a focal point. However, it's important to make sure that the art is not overcrowding the wall. Always consider the wall to art ratio when choosing the right size of art for a room. Some small spaces may not be suitable for large works, and you may want to opt for a smaller painting instead of a gallery wall made up of multiple small artworks and frame limited edition photographs.
Choose Colours Wisely
Color is a major factor in the look and feel of your space. Are you working with a colour theme? Is the space monochrome? When choosing a painting you'll want to consider the room's colour scheme. You may choose to use complementary colours, or opt for one bold statement color for big impact and contrast.
Searching for the perfect work of art for your space? Browse our curated collection, where you can filter art by genre, size, price and more!