The thought of living in a small space sounds both enticing and daunting to me, but so goes life in NYC. In Brooklyn, Zach Motl makes the most of a small space. His 178 sq. ft. apartment is masterfully designed. Three great things about it: areas are clearly defined, it's organized, and it showcases Zach's great sense of style. If not for this attention to aesthetics, a space this small could easily feel more like a closet than a place to call home.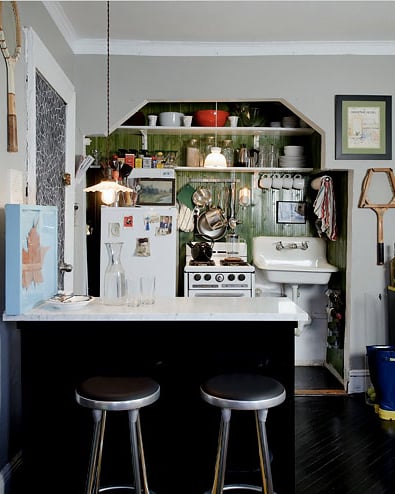 A recent New York Times article about Motl's apartment says, "One-room living works well if you clearly define areas" and one of the ways Zach does this is with artwork. A large framed map anchors the couch,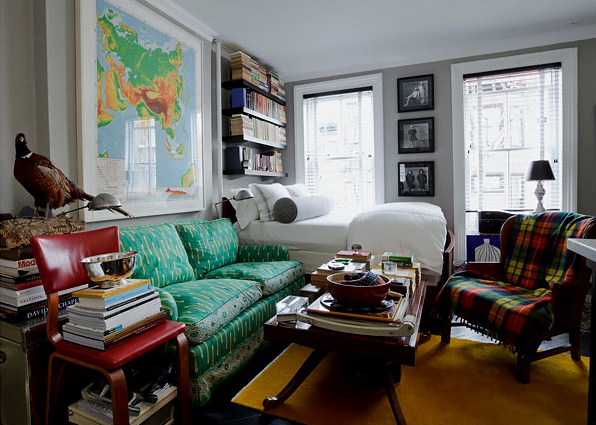 and the walls of his wet bar display a collection of framed art and art objects.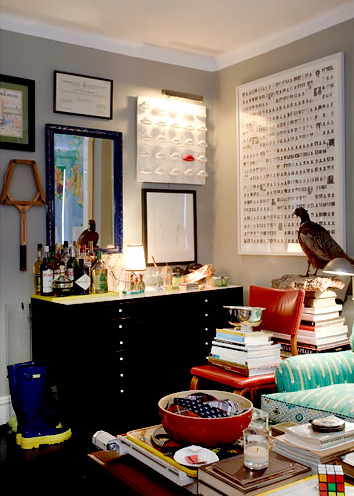 Here the artwork draws attention to each area and functions as punctuation, allowing the eye to pause and notice that this is where a specific activity takes place.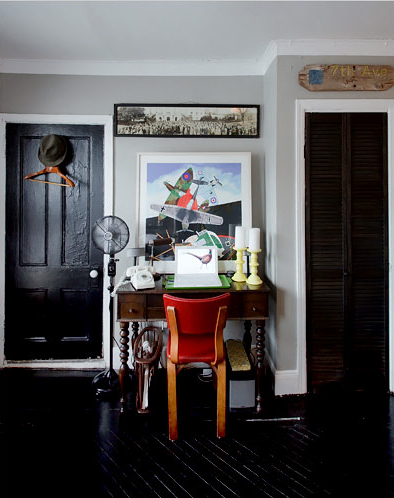 "He knows how to hit the sweet spot that turns a bunch of objects, like stacks of magazines, into a collection," the New York Times wrote, "and how to array those objects so they look sculptural."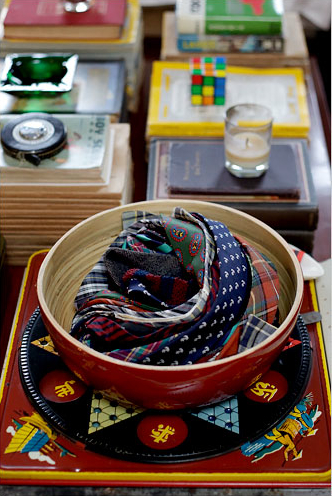 Zach's "artfully arranged stuff" epitomizes this space, where everything from lighting to chalkboard-doors to Wellingtons become art.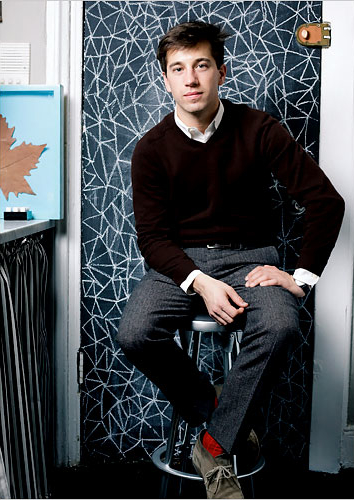 Zach's sophisticated apartment proves that living gracefully in a small space can happen with an artful eye. Get organized, punctuate areas with art, and with your own distinct flair you will surely create a very cozy sense of home.
Photos: Robert Wright for The New York Times