Verge – where individual artists and small galleries show their work in intimate quarters – rooms at The Catalina Hotel & Beach Club.
Verge statement: "Verge is an international platform for the most exciting and interesting in new and emerging art…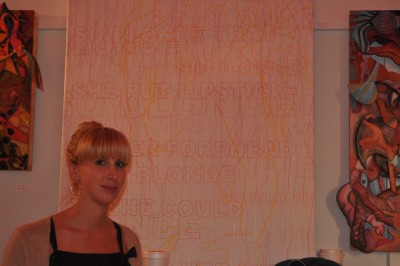 …Verge exists to establish boundaries of the extraordinary as a counter to the natural compulsion towards stagnation in the way art is evaluated and delivered to the public…
…Staying true to this necessary state for the advancement of art requires a sustained focus on the best new ideas and practices of those marginal or newly emerging to international art audiences…
…The satisfaction of this fixed requirement for a healthy and competitive artistic culture is at the core of Verge as an international exposition of the highest quality artistic production and the galleries, museums and audiences who sustain it…
Verge also has fairs in New York and Basel, Switzerland
Were you expecting to see images of artwork displayed in hotel rooms from Miami?
Next up, Zoom fair!