KIM SEYBERT
Founder and President, Kim Seybert Designer Lifestyle Accessories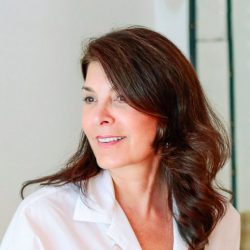 Beginning her career as a fashion designer, Kim spent years creating beaded evening gowns and cocktail dresses. When her travels took her to India and China, Kim learned unusual embellishing techniques which she later applied to home objects. Combining her personal philosophy and extensive design experience, Kim has created a supremely stylish collection for modern living. Those who love to entertain are drawn to Kim Seybert's designs which bring life, femininity and color into the home for every day use, not just for special occasions. Kim Seybert accessories are available across the country at the finest specialty stores, including Barneys, Bergdorf Goodman, Neiman Marcus and Saks Fifth Avenue.
Z: What's on the top of your holiday wish list this year?
KS: I would love to throw a holiday party for all my friends at Robert Verdi's Luxe Labratory. It is such an incredibly gorgeous and fun space that is really perfect for any event.
Z: What's your favorite holiday indulgence or "guilty pleasure"?
KS: I have to confess, sometimes I love to play hooky from work for a fun day of Christmas shopping. It's especially good when I can convince a friend to do it with me!
Z: What are some things you like to do to your home or apartment to make it feel like the holidays?
KS: Whether I'm entertaining for friends or having a casual meal for two, I always set a gorgeous table. It only takes a few extra minutes but it makes the entire evening feel glamorous and special.
Z: Are you going anywhere special this holiday season? If so, where?
KS: I'm going to India for a few weeks. I've been traveling there for business for nearly twenty years now, but this is the first time I'm going for vacation and I cannot wait.